VOD IRL
VOD IRL
VOD IRL is a series of video-on-demand screenings produced in the movie theater, with filmmakers and special guests in attendance. As audiences continue to migrate online, VOD IRL represents an experiment in creative adaptation to a changing industry.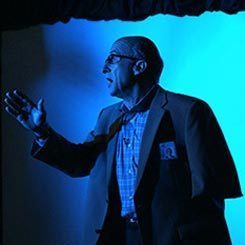 Seattle premiere!
Filmmakers in attendance!
Hosted after party at Vermillion
Co-presented with Fandor
Nov 17, 2015
(Eric Steele, 2013, United States, 78 min)
"One day, on a flight from Cedar Rapids to Dallas, I opened up my laptop and thought, 'If I were pulled into another 'motivational conference' somewhere in the Midwest, what could somebody say that would actually change my life?' Thus writer-director Eric Steele began to pen Bob Birdnow, an experimental endeavor in deconstructing both the concept of the motivational speech and the format of the feature length film.