Free Classes, Events, and Resources

Crowdfunding: Pitch it right!
July 6th - 6:30-9pm
***Location Update: This event will be held next door to Northwest Film Forum, at The Riveter.
1517 12th Avenue
Suite 101
Seattle, WA 98122
FREE - Registration required. Space is limited to 15 teams, or 30 participants, so get your spot early!
Co-presented by SeaDoc - Seattle Documentary Association
Do you have a film project you want to fund by crowdsourcing? Planning to raise some or all of the budget on Kickstarter? Well let's give you a helping hand.
In this hands-on workshop Kickstarter's Director of Narrative Film, Elise McCave, will work with a small group of filmmakers to develop their pitches so that you're set up for success. It doesn't matter whether you're a doc, narrative or hybrid filmmaker, whether your project is short, feature length or a web series, Elise wants to get stuck in and make sure your synopsis, strategy and rewards are spot on!
Help Desk
The Artist Services Help Desk
The Artist Services Help Desk at the Northwest Film Forum gives you access to a local filmmaker to work with you through an obstacle you may have with your film or video project.
Script feedback
Talk through storyboards
Workshop a scene
Identify equipment needs
Review budget
Explore grants
and more!
Help Desk will be open with a local filmmaker to answer your questions and help connect you to resources every Thursday from 3:30pm to 7pm. Feel free to walk in but priority will be given to those who schedule in advance. To schedule a session click here.
If you have questions email [email protected]
Open Lab
What is Open Lab Night and whom does it serve?
Open Lab Night at Northwest Film Forum is free, open to everyone, and provides access to professional editing equipment and software in the NWFF Edit Lab, including Adobe Creative Cloud, Final Cut Pro x, and Davinci Resolve. Our goal is to connect artists and filmmakers in our community to the resources they need to create. Open Lab Night is staffed by a volunteer local filmmaker who can help you get set up, offer advice on projects, and help connect you to other resources. Our Edit Lab has 6 iMac workstations, DVD drives, and headphones. Bring your project on a hard drive and come join in the fun!
Dates & Times:
Open Lab is not available for the summer due to our camp schedule, but will start again in September.
Is Open Lab Night Accessible?
The NWFF Edit Lab and restrooms are wheelchair accessible.
Is there tech or staff support available?
A volunteer will greet you, provide login information, and share the wifi info. Volunteer staff are there to provide additional help and troubleshooting should you need, but will vary depending on experience level.
How can I use the Edit Lab at other times?
NWFF members may use the Edit Lab M-F, 10am-6pm for $5/hour.
What software is on the Edit Lab computers
Adobe Creative Cloud (Premiere Pro, After Effects, etc.), Final Cut Pro x, Davinci Resolve, Final Cut Express, ProTools, and more.
Can I save my work on Edit Lab computers?
No. Please bring an external hard drive or save your projects to the cloud. Computers in the lab are cleaned frequently and you will lose your project if you do not back it up externally.
Can I eat while I work?
Nope. Please respect our space by keeping it clean! You are welcome to eat in the lobby.
How can I help support NWFF and programs like the Open Lab Night?
Make a gift to our annual fund drive here!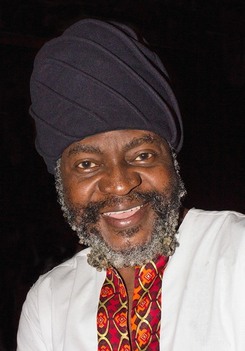 How to Choose Creative Projects - Saki Mafundikwa
April 30th (Sunday) 3:00-4:30pm
Instructor: Saki Mafunkikwa
Free - Registration Required!

Local filmmaker Saki Mafundikwa will share about his journey as an artist, and how he chooses projects. He says "I have a specific way of choosing my projects, and it's never about money." Saki is a designer, design educator, filmmaker, farmer and the founder and director of the Zimbabwe Institute of Vigital Arts (ZIVA) in Harare. His book Afrikan Alphabets: the Story of Writing in Afrika, is the first book on Afrikan typography. His film, Shungu: The Resilience of a People premiered at IDFA 2009. He was a speaker at TED2013. He has recently relocated to Seattle. Join us for this inspiring session, then grab some food and come back for the screening of his award-winning documentary feature, "Shungu: The Resilience of a People".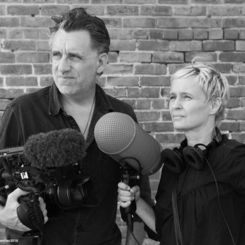 The Challenges of Making a Personal Documentary
April 28th (Friday) 6:00-7:00pm
Instructors: Petra Epperlein & Michael Tucker
Free - Registration Required!

Visiting Filmmakers Filmmakers Petra Epperlein & Michael Tucker will host an in-depth discussion of the process of making a personal documentary and the challenges/pitfalls of putting yourself in your own movie. Anyone interested in making a personal documentary can learn how to avoid potential pitfalls and find inspiration to overcome the fears that are part of that creative journey.
Join us at 8pm for the screening of their film, Karl Marx City - described as a "Must-see...A biographical portrait and a work of sociopolitical archaeology, Karl Marx City is an essayistic, quietly moving look at another lost world...the movie draws you in quickly with its intelligence, its restrained emotions and its jaw-dropping period material, which includes some wildly creepy Stasi surveillance imagery." – Manohla Dargis, The New York Times
Meet Up for a Cause: Filmmakers and Grassroots Groups
April 27th (Thursday) 7:00pm - 9:00pm
Co-presented with Seattle Documentary Association & ChangeStream Media
It's not a hackathon, it's not a createathon, it's a shareathon!
Now more than ever, film is a powerful tool for amplifying voices, inciting empathy, and shedding light on social issues. As visual storytellers, filmmakers have invaluable skills to offer to the community. Grassroots groups that champion progressive causes lead the way in creating and inspiring positive change. At this meet-up, filmmakers and community groups can link up for video projects that highlight important social change work. In the first meet-up of this event in January, over 100 filmmakers and change-makers were able to connect and learn ways to make more successful projects for causes. If you are a group that needs help, or a filmmaker that wants to help elevate stories and voices that need to be heard, then join us for en evening of collaboration and conversation.
6-7pm: NWFF Gear Open Cage & Happy Hour in the lobby - See what gear is available, get tips on gear for your project, or ask our team that gear question that's been bugging you.
7-8:30pm: Breakout Groups - Share what you know, get some new knowledge! Attendees can mingle and move about between breakout groups, stick to one or visit them all.
-Video and Audio Tips:
Grassroots groups, bring your gear, even if it's a phone, and get tips from a filmmaker on how to get the best footage with the tools you have. Filmmakers, if camera or audio is your jam, come here to help share tips and meet cool people. >>In Cinema 1, led by
Jonah Kozlowski
-Editing & Asset Management:
Network in a more collaborative way. If you've got editing chops, bring 'em. If you have a cause or project that needs some attention, bring it (on a flash drive or mac compatible hard drive.) Partner with an editor to learn some new techniques for working with media you've already collected. >> In the NWFF Edit Lab, led by
Bernard Mann
8:30-9pm: Networking and resource sharing
Followup resources and information from the first event:
Event feedback survey - Tell us what would help you at future events!

Callboard - This google group reaches over 2000 local filmmakers, actors, and creators. Anyone can post requests for help and film/video project proposals. Guidelines are provided to protect user information, so please read carefully.
Open Lab - Free access to our edit lab with 6 iMac computers, professional editing software and internet. Most Tuesdays, 6-8pm. Grant access is also available for mission aligned projects as space is available.
Space Access - This service makes multiple rooms in our Capitol Hill venue available at no cost every Thursday.
Help Desk - The Artist Services Help Desk at the Northwest Film Forum gives you access to a local filmmaker to work with you through an obstacle you may have with your film or video project.
Our cinemas are also available to rent for events at reduced rates for nonprofits.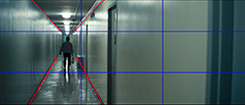 Seattle Cinematographer Series
November 14th (Monday) 6:30pm - 8:30pm
Instructors: Professional Seattle Cinematographers (See Below)
Tuition: **Members Only** Free
In this 6-month series, spend an evening each month with a working Seattle cinematographer as they share their craft.

Lectures will include cinematographers breaking down their favorite scenes, reverse-engineering the aesthetics for a scene of their own, discussing the the tools they use to achieve their film looks, exploring their process and work flow, reviewing their own history from an emerging filmmaker to a professional and spending time answering your questions about cinematography.
June 20th - Jacob Rosen
July 18th - Ryan Purcell
August 15th - Sebastian Scandiuzzi
Sept 19th - June Zandona
November 14th - Jonathan Houser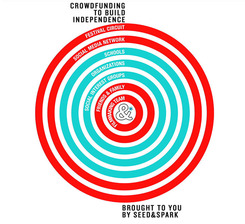 Crowdfunding to Build Independence
November 29th (Tuesday) 7:00-9:00pm
Free! Registration required - Click here to reserve your seat.
Join us for this special workshop presented by Seed&Spark.
* * * *
Crowdfunding to Build Independence is workshop designed to help you leverage the tools for great crowdfunding to build a direct relationship with your audience that will last your entire career.
The only proven path to independence as an artist is a direct connection to your audience. Crowdfunding has become a fundamental piece of most financing plans for independent film. But most filmmakers miss the opportunity to leverage the power of crowdfunding for one film into an audience-building opportunity that can last an entire career – and provide the groundwork for effective distribution. In order to leverage this opportunity, it requires a new way of coming to work, and that's what you'll learn here.
We've taught this class at over 100 film festivals, schools and organizations around the country, and gathered learning from the thousands of filmmakers we've met and hundreds of campaigns we've supported. Fun Fact: Filmmakers who have attended these classes have a Seed&Spark crowdfunding campaign success rate of 100%!
JULIE KECK

Julie Keck takes care of media and communication strategy at Seed&Spark. She joined the team with 10 years of filmmaking and 5 of crowdfunding under her belt. Julie has run or consulted on crowdfunding projects that have raised over $300k total, and she's spoken about social media for creatives, sustainable filmmaking, and audience engagement at SXSW, the University of Notre Dame, the Chicago International Film Festival, and more. Julie is also co-author of Social Media Charm School, a social media guide for filmmakers, available now for free on the Seed&Spark site. Play with her on Twitter as @KingIsAFink
LINDY BOUSTEDT

Lindy Boustedt is an award‐winning filmmaker and co‐owner of First Sight Productions, where she writes, edits, directs and produces narrative features and shorts with her husband Kris. Lindy has produced dozens of films, including three features, and created media for nonprofit fundraisers and corporate promotions. Most recently she was project manager for Seattle University's Film & Family Homelessness Project, funded by a grant from the Bill & Melinda Gates Foundation, which produced American Refugees, four short animated films about family homelessness in Washington state.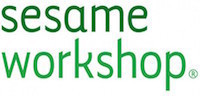 For Seattle Filmmakers: Explore Opportunities with Sesame Workshop

5pm – 6:30pm, January 28, 2017
After 46 years in existence,
Sesame Workshop
is continuing to find new ways to help kids grow smarter, stronger and kinder. Join Director of Creative Development Jordan Geary as he takes filmmakers through the ins and outs of how Sesame finds new filmmaking talent, the unique process of producing content with Sesame Workshop, and new opportunities the company is utilizing for creators of short and
longform
content to show their work to the world.
Presentation
will be followed by a brief portfolio review of their work.
Location - Northwest Film Forum - 1515 12th Ave