---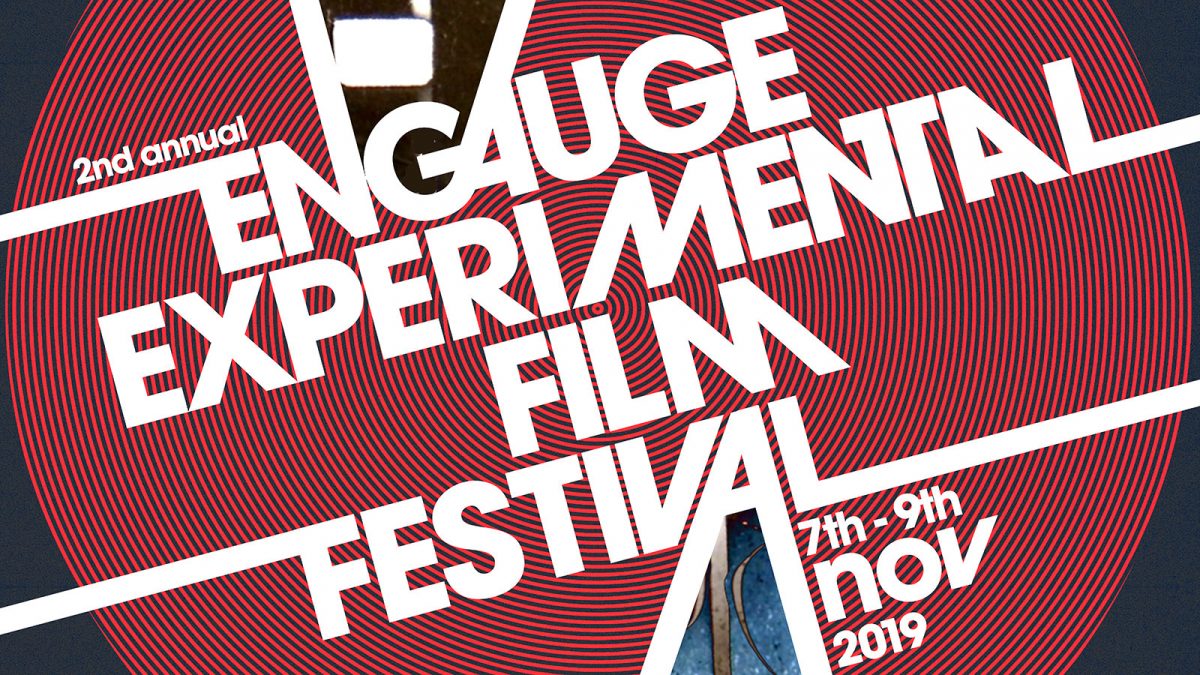 The 2nd Annual Engauge Experimental Film Festival 2019 returns to NWFF November 7-9
November 4, 2019
Featuring a global selection of 16mm and Super-8 works, made exclusively on film! See more information at bit.ly/engauge2019
Seattle, WA – October 29, 2019 – The 2nd Annual Engauge Experimental Film Festival, in partnership with Northwest Film Forum and Interbay Cinema Society, presents three days of only work that originates on film.
Engauge Experimental Film Festival was founded by two Seattle artist/filmmakers, Caryn Cline and Jon Behrens, working in 16mm and 35mm.
"We reject the canard that film is dead," say Cline and Behrens. "We are dedicated to building a cohort of analog filmmakers in the Seattle area, as well as an audience for experimental films. We employ and favor DIY techniques, matte box experiments, in-camera editing, found footage collage, direct animation, hand- and eco-processing, optical printing, pin-hole exposures, laser printing onto film, various analog hacks, et cetera."
"At the same time that we are embracing new technologies, NWFF is committed to screening works on film and building educational opportunities around celluloid," explains NWFF Executive Director Vivian Hua. "Our mutually beneficial relationship with Engauge helps keeps analog film not only alive, but thriving, which is exciting in a day and age when it's often overlooked."
Engauge also highlights film-to-digital Lightpress Grants, offered twice yearly by the festival's primary sponsor, the Interbay Cinema Society. Lightpress Grants help filmmakers with the funding to professionally digitize their films. Recent Lightpress grant recipients are included in every iteration of Engauge.
VIEW FESTIVAL PROGRAM (http://bit.ly/engauge2019)
===
FESTIVAL HIGHLIGHTS
NOV. 2 – WORKSHOP
Cameraless Filmmaking: Photograms and Ray-o-grams
Experimental filmmaker and Emerson College Visual and Media Arts Prof. Kathryn Ramey will walk students through a range of ultra-accessible filmmaking processes, starting with painting unexposed stock with developer, which can be done with the lights on, and then photogramming in the dark! Small objects and materials (go wild – paper clips, beads, seed pods, earrings, pencil shavings – anything goes) layered on film can be exposed with flashlights, then your film can be turned into a positive by overlaying it on dry, developed film. We'll even add soundtracks from found footage.
NOV. 7 & 8
Four Short Film Programs
Featuring films from 20 countries (Argentina, Brazil, Canada, Chile, China, Colombia, Ecuador, France, Germany, Greece, Iran, Ireland, Italy, Paraguay, Russia, South Africa, Switzerland, Taiwan, United Kingdom, United States) and 11 U.S. states.
NOV. 8 – CENTERPIECE
Celluloid Dreams: The Cinema of Janice Findley
A 16mm celebration of the fiercely original work of local filmmaker Janice Findley. Findley's films explore enchanted, uncharted territory with a wildly imaginative sensibility that can be as menacing as it is intriguing. With a blend of meticulous stop-motion and live-action, set to beguiling musical scores by musician/composer Paul Hansen, Findley's work invites comparisons to Jan Švankmajer and F.W. Murnau. She has had a retrospective showcase at MoMA in New York, where her work is part of the permanent collection.
NOV. 9 – CLOSING NIGHT
Crackpot Crafters Expanded Cinema Performance and Party
Olympia-based filmmaking collective Crackpot Crafters return for the second year running! Their multi-artist, multi-projector expanded cinema event will fill the capacious West Ballroom with a phantasmagoria of projected and reflected new work, including 16mm photograms, scratched and painted film leader, and adulterated found footage, accompanied by live sound performance integrating synthesizer and cello.
—
** Engauge 2019 (http://bit.ly/engauge2019) takes place Nov. 7–9, 2019 at Northwest Film Forum, with a filmmaking workshop (http://bit.ly/rameyanimation) on Nov. 2 at Pound Gallery.
---