---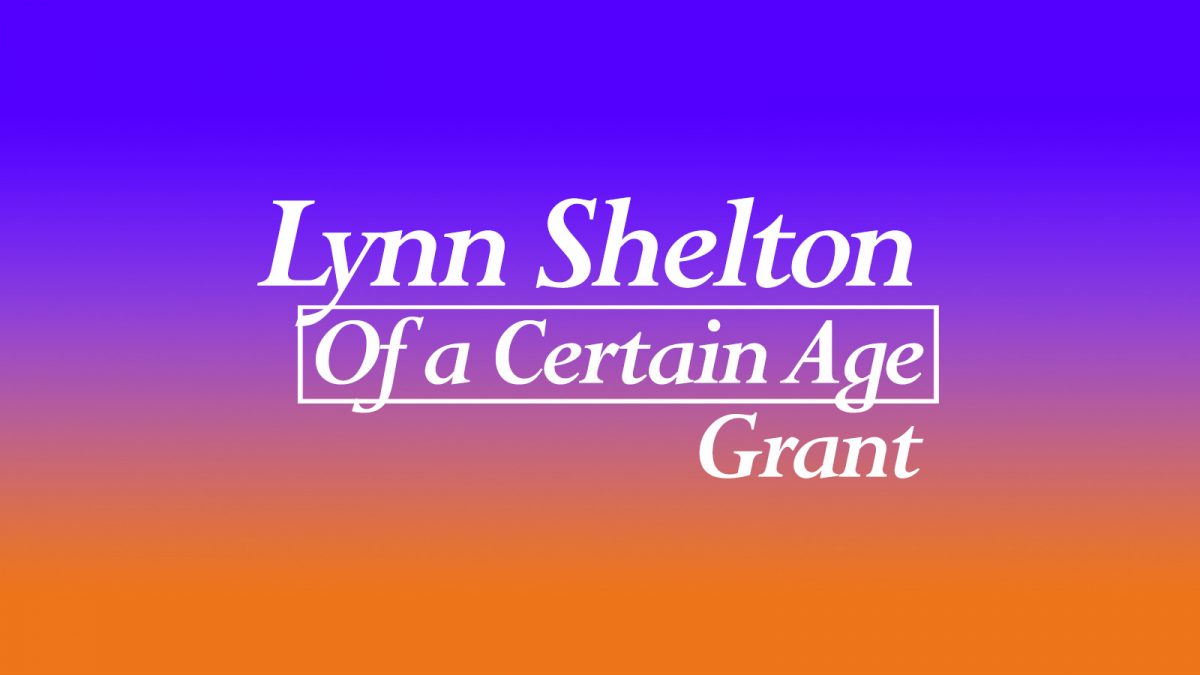 Applications Open for Third Installment of Lynn Shelton "Of A Certain Age" Grant
July 5, 2022
Now in its third year, the Lynn Shelton "Of A Certain Age" grant awards $20,000 to a US-based woman, non-binary, or transgender filmmaker, age 39 or older, who has yet to direct a narrative feature. Similar to the previous iteration, the grant will be a national open call, and seeks to recognize a film director for their distinct vision, storytelling, and singularity. The recipient of the 2021 installment was Erica Tremblay, a Seneca–Cayuga American documentary film director.
In 2020, Seattle's Northwest Film Forum (NWFF), alongside Duplass Brothers Productions and with major support from COLOR, launched their inaugural Lynn Shelton "Of a Certain Age" Grant to honor the legacy of beloved late filmmaker Lynn Shelton. Shelton often spoke of seeing filmmaker Claire Denis at NWFF and feeling inspired that Denis did not make her first feature until age 40. At age 39, Shelton then went on to make her own first feature film (We Go Way Back); she followed it with a prolific canon of feature and television work which made an indelible mark on the landscape of American cinema.
Shelton emerged from her hometown of Seattle to become a major force in American independent cinema and a prolific television director. She was a vibrant, kind, creative human being. Her work drew acclaim for its compassion, humor, unique voice and wonderful performances. Shelton directed eight features including Humpday (2009), Your Sister's Sister (2011), Outside In (2018), and Sword of Trust (2019). Shelton also worked in television, directing memorable episodes of acclaimed series, including "Mad Men," "GLOW," "The Mindy Project," and "Little Fires Everywhere."
"We are thrilled to enter the third year of this grant, in honor of the late, great Lynn Shelton," said Cara Mia Harris, executive director of Northwest Film Forum. "It is also wonderful to continue our collaboration with Duplass Brothers Productions. We look forward to discovering and supporting more groundbreaking storytellers."
"Our team is honored to continue supporting this important grant and thankful for the awareness it's bringing to so many new or yet unheard voices," remarks Mel Eslyn, president of Duplass Brothers Productions. "It's been incredibly rewarding and exciting to see the submissions over the last two years, and I can't wait to see what this third year brings."
For those looking to give in her honor, donations to the Shelton/Seal Family Fund for the Northwest School for Deaf and Hard-of-Hearing Children, or Northwest Film Forum are encouraged.
---
ELIGIBILITY & CRITERIA
To be eligible for this grant, applicants must:
Identify as either a woman, non-binary, intersex, or transgender
Be applying as an individual (not a team)
Be 39 years or older by application deadline (proof of identification will be required upon finalist award)
Have "director" credit on at least one short film or feature documentary
Be able to receive income in the U.S.
DATES TO KNOW
Tuesday, July 5: Application Opens
Tuesday, August 2: Application Closes
Tuesday, August 16th: Finalists Notified
Sunday, September 25: Recipient Announced at NWFF Annual Gala
For full guidelines, application form, and more information about the grant, please visit bit.ly/lsca2022
The Lynn Shelton "Of a Certain Age" Grant was spearheaded by Duplass Brothers Productions, which includes Mark Duplass, Jay Duplass and Mel Eslyn.
---