---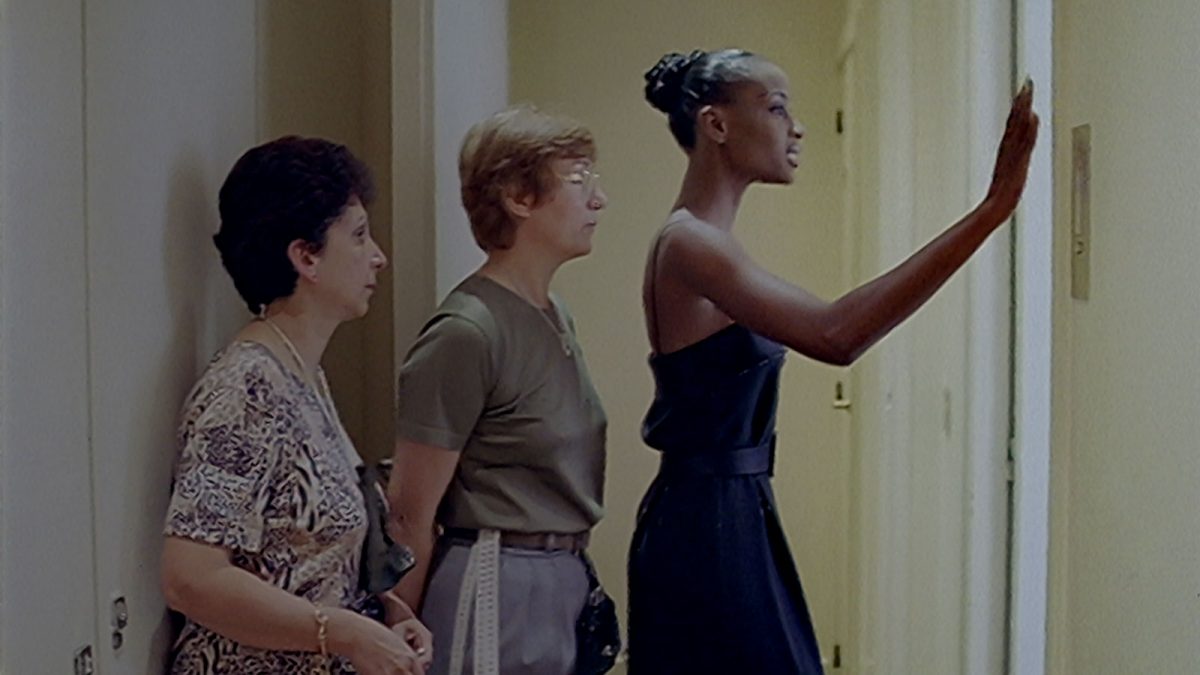 Celebration Film Review: The Paradoxical Relation of Couture to Time
December 16, 2019
The cinematography, particularly in the black and white archival footage, evokes the warm and diffuse grey palette of some French New Wave films. By juxtaposing the footage of Saint-Laurent's last years against the modern shows being prepared in the same corridors, the film celebrates not only Yves Saint-Laurent the man, but more pointedly, Yves Saint-Laurent as a generational dynasty and a name recognized in general conversation.
There is something about the pageantry of rarefied European high fashion which calls back to the Renaissance era days of hereditary mercantile houses and meritocratic yet formalized artisanal guilds. And yet by the same token, the trends of couture houses such as Saint-Laurent define the zeitgeist and popular image of specific modern decades. Celebration clearly seeks to comment on the paradoxical relation of couture to time; distinctly modern and often fickle, yet historic and aiming towards lasting significance.
—
Celebration plays Dec. 16–22, 2019.
—
The modern segments in the film's opening sequences take a detached cinema vérité look at the fashion industry from within, featuring deliberately flat, desaturated cinematography with impeccably even yet casual focus and very little non-diegetic audio. The slow pacing lingers on small talk between the everyday garment crafters at the Louis Vuitton headquarters; their workplace gossips and disputes and daily calls. Initially this tone can be alienating to adapt to for a film called "Celebration." But in a sense, it is very much a celebration. It is celebrating the countless hands that go into the one towering name of "Yves Saint Laurent."
As the Celebration goes on, it begins to pick up steam from pensive and somber to exciting and extravagant as we begin to archivally witness the master stroke of decadence and precise craftsmanship that is the final Yves Saint Laurent show itself. The man is rather solemn in his late interviews, but in his outfits you see the sheer joy he takes in the human figure as a canvas for visual and textural images. We see a stoic-looking blonde in a dress based on Mondrian and a handsomely androgynous black lady in a sharp three-piece suit.
The minimalistic synth soundtrack has the understated intensity of a John Carpenter movie as the black-and-white camera closes up on Saint-Laurent's expressive face, brow furrowed in deep concentration as he sketches another outfit.
—
Celebration plays Dec. 16–22, 2019.
---

Review by Jackie Moffitt
Jackie Moffitt (he/they pronouns) is a 23 year old writer, actor, filmmaker and musician. In addition to their volunteer work at the Film Forum, Jackie is a performer and neurodiversity advocate with Theater of Possibility, a theater group for autistic and other neurodivergent young adults using techniques from Augusto Boal's Theater of the Oppressed. When not working on their myriad creative projects, a few of Jackie's interests include philosophy, linguistics and tabletop games.
---