---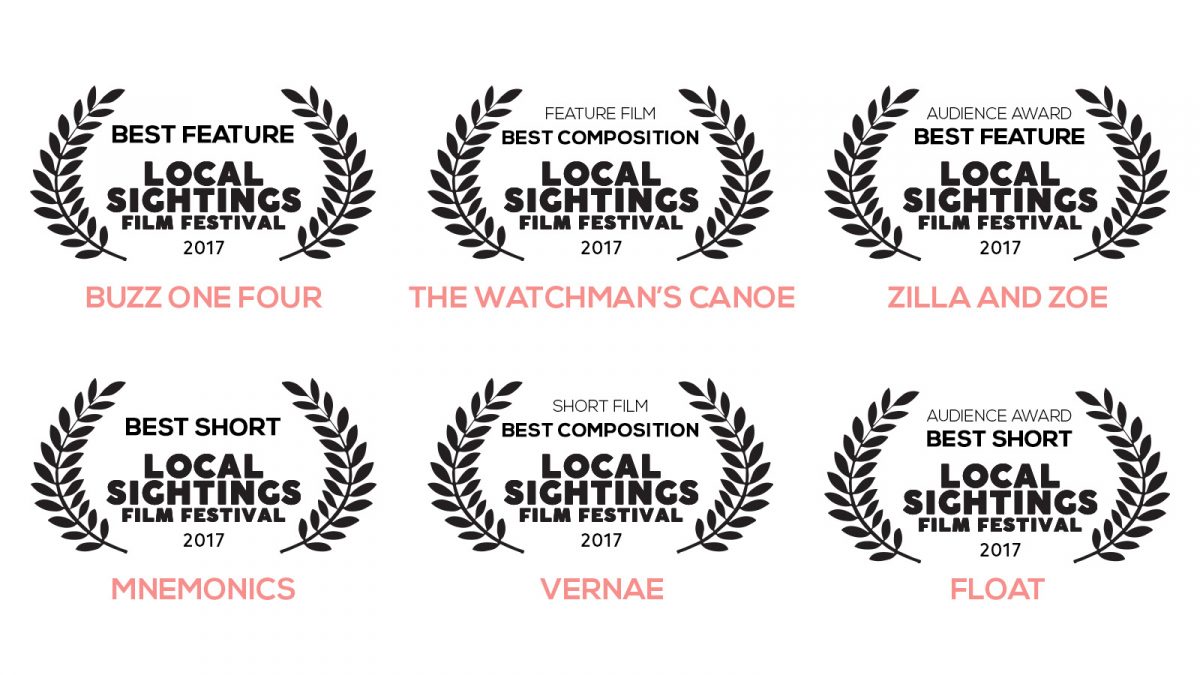 Congratulations to the award-winners of Local Sightings 2017!
October 9, 2017
From among innumerable wonderful films, after a week and a half of spellbinding screenings and absorbing talks with filmmakers from all over the northwest, we are very happy to announce the honorees of the festival!
This year's jury was comprised of Julie Keck of Seed&Spark, Camille Bertrand of Bleecker Street, Scott Squires of Pixvana, and filmmaker Caroline Monnet.
JURY AWARD FOR BEST FEATURE
   Buzz One Four – Matt McCormick – Portland, OR
JURY AWARD FOR BEST SHORT
   MNEMONICS – Daniela Repas – Portland, OR
JURY AWARD FOR BEST SHORT (SPECIAL MENTION)
   Here Nor There – Julia Hutchings – Vancouver, BC
Presented by the Seattle Composers Alliance
BEST COMPOSITION AWARD (FEATURE)
   The Watchman's Canoe – Film by Barri Chase; Composition Credits to Brian Hathaway, Sam Esparza, Big U Music Sound Design, Knifewing Segura, Stephan Bayley and Nahko Bear
BEST COMPOSITION AWARD (SHORT)
   Vernae – Film by Ethan Folk; Composition Credits to Tamara Ristic (Kezz) and Nikola Marinkovic
Naked City Brewery & Taphouse Audience Awards
AUDIENCE AWARD FOR BEST FEATURE
   Zilla and Zoe – Jessica Scalise – Portland, OR
AUDIENCE AWARD FOR BEST SHORT
   Float – Tristan Seniuk and Voleak Sip – Seattle, WA
Both will be invited for encore screenings of their films at Naked City's screening room at their Greenwood location.
---