---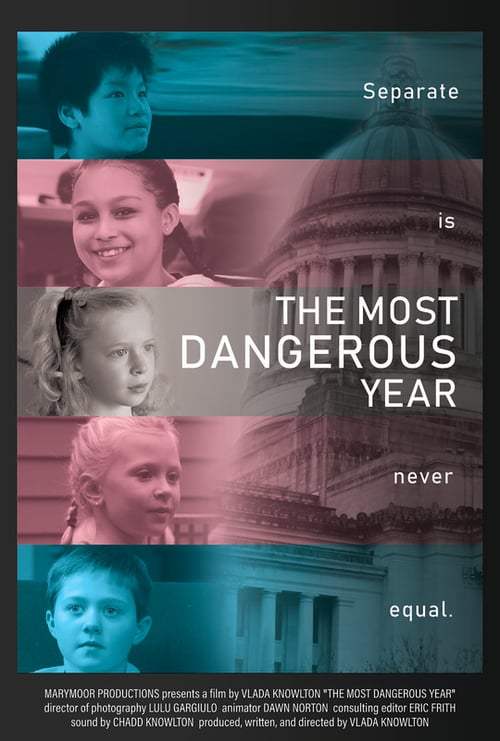 NWFF's Fiscally Sponsored Projects Showing at SIFF This Year: Sadie, The Most Dangerous Year, and The Return to Mount Kennedy!
May 29, 2018
One of the Northwest Film Forum's key Artist Services is Fiscal Sponsorship, which helps provide a funding structure to support fundraising for several films. We currently sponsor over forty film projects and organizations, and are always looking for more. To find out more about this program, and whether you might be eligible to work with us in this area, click here!
We are lucky enough to have three of these films showing at the 44th Annual Seattle International Film Festival (SIFF) this year! These include: Return to Mount Kennedy, The Most Dangerous Year and Sadie. Descriptions and trailers are below, along with showtimes!
---
THE MOST DANGEROUS YEAR
Directed by Vlada Knowlton
When an increase in violence against trans individuals and anti-transgender legislation is introduced in the Washington Senate, a brave group of citizens with no prior experience in the political sphere rise to the occasion to become activists. Motivated in many cases by affected family members, such as transgender children, they find their efforts supported by many citizens in the Olympia protest rallies of 2016. This documentary exposes the brutal face of hatred and the struggle for transgender individuals even in the liberal state of Washington, but also finds hope in a democratic system that empowers the people to find ways to make themselves heard.
Writer and director Vlada Knowlton and Producer Chadd Knowlton are scheduled to attend both screenings!
SHOWTIMES
Tuesday, May 29, 2018 @ SIFF Cinema Egyptian – 6:30 PM
Saturday, June 2, 2018 @ Shoreline – 1:00 PM
(Learn more on the SIFF website!)


---
SADIE
Directed by Megan Griffiths
As an increasing wave of gun violence spreads across the United States, the desentization of American citizens to violence is explored and countered with a focus on the life of Sadie, a young girl dealing with the prolonged absence of her military father. As she struggles to understand her family life in his absence, the effects of violence are magnified and revealed — bringing awareness to the way they ravage the lives of many across the country.
Director Megan Griffiths and Producer Jennessa West, Jonathan Caso, and Lacey Leavitt scheduled to attend!
SHOWTIMES
Wednesday, June 6, 2018 @ SIFF Cinema Egyptian – 6:45 PM
(Learn more on the SIFF website!)


---
RETURN TO MOUNT KENNEDY
Directed by Eric Becker
In this documentary about the joint expedition of Bob Whitaker and Christopher Kennedy to scale the Yukon's Mount Kennedy, named after John F. Kennedy. The two main characters follow in the footsteps of their fathers, Jim Whitaker, the first American to summit Everest, and Robert F. Kennedy, the brother of the late president. Return to Mount Kennedy focuses largely on Whitaker, and how his confrontation with nature and replication of his father's journey propelled him towards a greater understanding of himself.
Director Eric Becker and Editor Andrew Franks scheduled to attend the Kirkland screening; Director Eric Becker scheduled to attend remaining ones solo.
SHOWTIMES
Saturday, June 2, 2018 @ Kirkland Performance Center – 3:30 PM
Saturday, June 9, 2018 @ SIFF Cinema Uptown – 6:30 PM
Sunday, June 10, 2018 @ SIFF Cinema Uptown – 3:00 PM
(Learn more on the SIFF website!)
---
---