---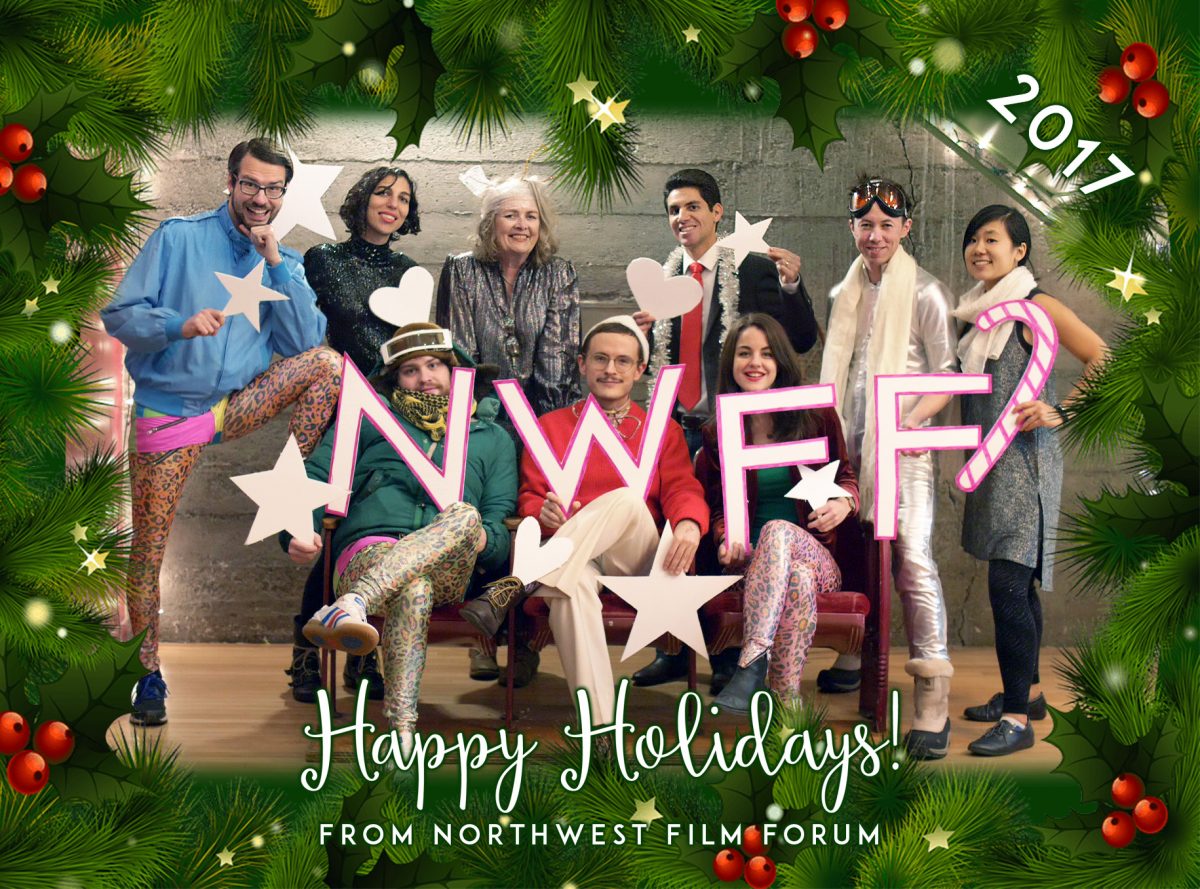 Happy Holidays from Northwest Film Forum!
December 6, 2017
From the staff of the Forum: HAPPY HOLIDAYS! Not ready to put our feet up just yet, but we're counting down the days. Before our Dec. 22 to Jan. 1 closure, however, is our Forum & Friends Holiday Party this Friday, December 8th!
 It's the night that we get to unwind with all of our nearest and dearest partner orgs — Longhouse Media, The Seattle Globalist, and Tasveer — so expect communal karaoke, dancing, DJ sets by DJ Retina Burn and DJ Emmanuelle, tarot readings, a community potluck, and an art swap! See more details here.
—
—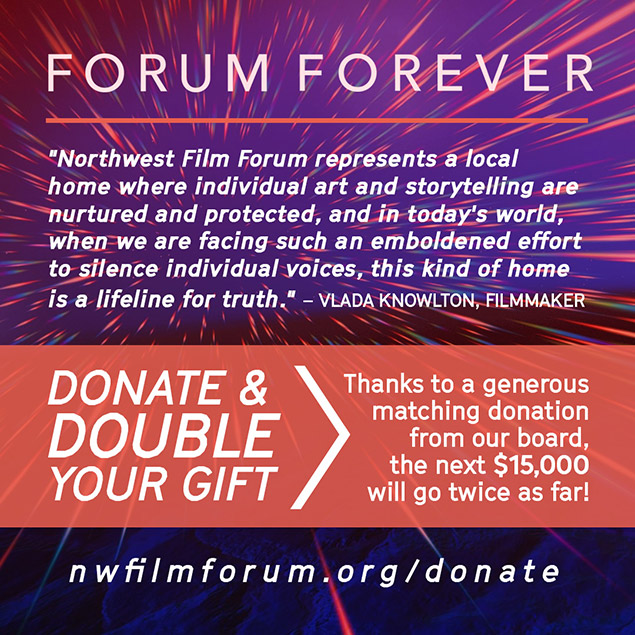 Though this year has been an incredible slog at times, we are proud and honestly overjoyed to have gotten to spend it with you, Seattle. To our fellow community organizers, arts orgs, educators, students, members, audiences, and donors: this has been a year that we needed to strengthen our bonds and show up for one another, and that's exactly what you did.
The next gifts you give will be generously matched by our board — so if you'd like to show your support in a final holiday hurrah for the creative resistance, please consider a gift to the forum at nwfilmforum.org/donate!
---