---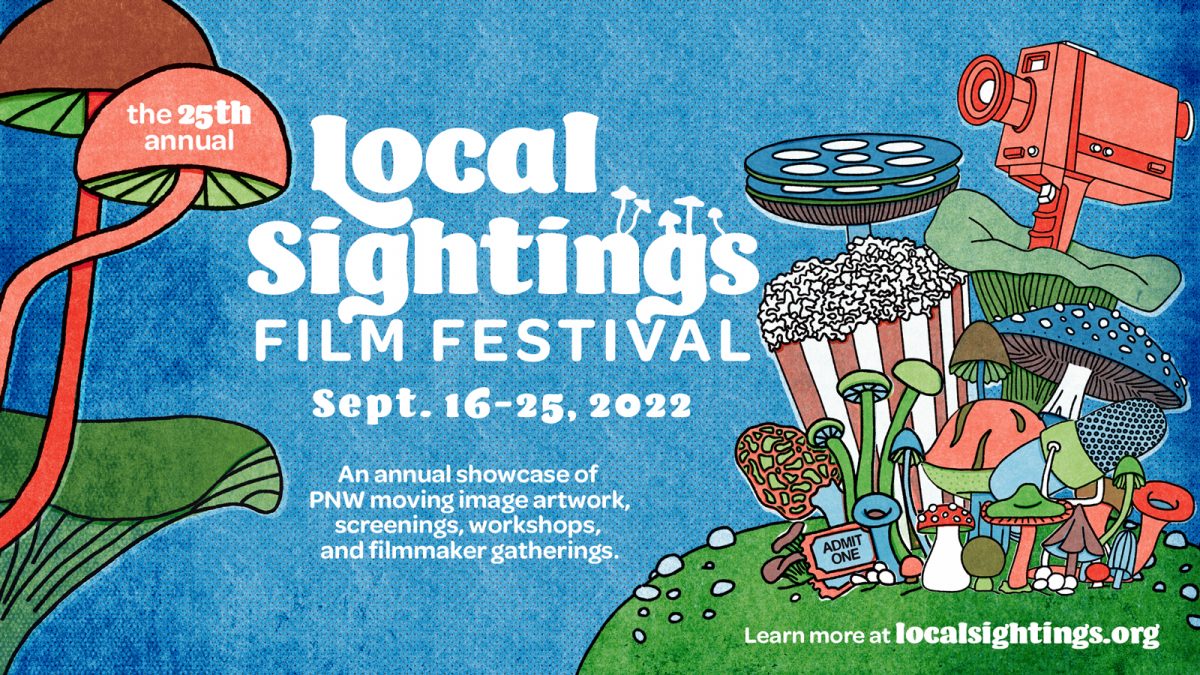 Local Sightings Film Festival 2022 Announces Award Winners for Best Feature & Short Films
October 3, 2022
Seattle, WA – October 3, 2022 – Northwest Film Forum (NWFF)'s 25th Annual Local Sightings Film Festival (September 16-25, 2022) has wrapped its hybrid in-person and virtual festival! Local Sightings is one of few regional festivals of its kind, which champions emerging and established talent from throughout the Pacific Northwest, supports the local film industry, and promotes diverse media as a critical tool for public engagement.
---
JURIED AWARDS
Local Sightings jurors Neftali Kirkland, Martin Schwartz, and Kersti Jan Werdal selected winners in six categories. All winners receive a cash prize, a NWFF membership, and features have an opportunity for encore screenings at NWFF!
BEST NARRATIVE FEATURE
Changer: A Hand Telling 

(Howie Seago, Lower Elwha s'Klallam tribal land, 2021, 60 min)

BEST DOCUMENTARY FEATURE
And Other Oppressive Dynamics

(Amy L. Piñon, WA, 2022, 84 min)

BEST NARRATIVE SHORT
Past Life

(Rose O'Shea, WA, 2021, 13 min)

BEST DOCUMENTARY SHORT
Blue Garden

(Natalie Murao, BC, 2022, 5 min)

BEST EXPERIMENTAL SHORT
a valley myth

(Corrie Befort, WA, 2022, 6 min)

BEST ANIMATED SHORT
Bad Neighborhoods

(Webster Crowell, WA, 2021, 2 min)

HONORABLE MENTION
BAGBOY

(Nick Roetemeyer, WA, 2021, 5 min)
---
Full details about all award winners below, featuring statements from the jury!
---
(Howie Seago, Lower Elwha s'Klallam tribal land, 2021, 60 min, in American Sign Language, English)
The jury recognizes Changer: A Hand Telling for its rich depiction of Indigenous Northwest storytelling traditions, and for the lead actors' virtuosity as they bring to life an array of indelible characters. With its seamless integration of sign language, subtitles, and voiceover, Changer exemplifies inclusive and accessible filmmaking.
FILM SYNOPSIS
Changer: A Hand Telling is an innovative Deaf-centric and Native-centric filmed performance with Deaf Native storytellers performing the Coast Salish myth of CHANGER in Native and artistic sign language and the next evolution of an original play by Fern Naomi Renville (Sisseton Wahpeton Oyate) and Roger Fernandes (Lower Elwha S'Klallam, Makah).
Helmed by Deaf director Howie Seago, CODA film maker Kyle Seago and Native film maker Raven Two Feathers, Changer: A Hand Telling is a cinematic take on Coast Salish origin stories. Filmed on the traditional lands of the Lower Elwha s'Klallam Tribe, the narrative follows mythic characters into a future transformed by tribes exercising sovereign treaty rights.
(Amy L. Piñon, WA, 2022, 84 min, in English)
And Other Oppressive Dynamics plunges the viewer into a crisis of burnout at non-profits, providing valuable context as well as promising solutions. The film shines for its personal stories from people of color grappling with discrimination in both their professional and personal lives.
FILM SYNOPSIS
Faced with a toxic work culture, burnout, and discrimination, Seattle-based nonprofit workers find a way to heal from the oppressive dynamics that have perpetuated the nonprofit structure for far too long.
(Rose O'Shea, WA, 2021, 13 min, in English, with English closed captions)
With its ingenious concept, visual inventiveness, and timely message about owning up to past mistakes, Past Life enthralled and made the jury laugh in equal measure.
FILM SYNOPSIS
In a world where past lives are remembered, an ambitious academic's life implodes the night he is recognized by a forgotten enemy…a small dog.
(Natalie Murao, BC, 2022, 5 min, in English & Japanese, with English subtitles)
An intimate family history told using gorgeous collage-style animation, Blue Garden illuminates the underseen history of Japanese-Canadian internment.
FILM SYNOPSIS
Through the story of a Japanese-Canadian fisherman's internment during WW2, Blue Garden explores how unspoken family histories can cause trauma to fester over generations. By the same token, the telling of those histories through the participatory process of documentary filmmaking can be an intergenerational healing process with the power to reconcile deep grief.
HONORABLE MENTION: BAGBOY
(Nick Roetemeyer, WA, 2021, 5 min, in English)
FILM SYNOPSIS
Through the memories held in an unsent letter, a young man reminisces about his first love for another man, which gave their friendship an unspoken depth.
---