---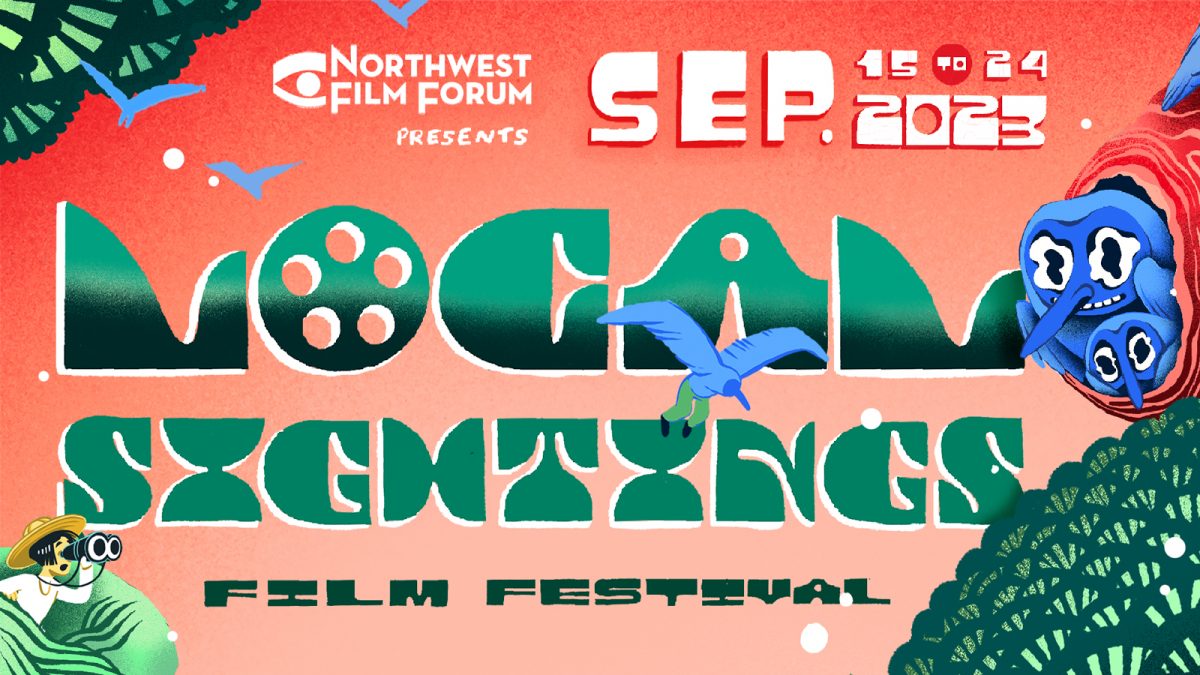 Local Sightings Film Festival 2023 Announces Award Winners for Best Feature & Short Films
October 6, 2023
Seattle, WA – October 6, 2022 – Northwest Film Forum (NWFF)'s 26th Annual Local Sightings Film Festival (September 15–24, 2022) has wrapped its hybrid in-person and virtual festival! Local Sightings is one of few regional festivals of its kind, which champions emerging and established talent from throughout the Pacific Northwest, supports the local film industry, and promotes diverse media as a critical tool for public engagement.
---
JURIED AWARDS
Local Sightings jurors awa-moon, Jessica Barr, and Nick Thompson selected winners in five categories.
BEST NARRATIVE FEATURE
Fantasy A Gets A Mattress 

(Noah Zoltan Sofian & David Lewis, Seattle, WA)

BEST DOCUMENTARY FEATURE
A Midsummer Night's Dream in Prison

(Bushra Azzouz, Portland, OR)

BEST NARRATIVE SHORT
A Parent (Eve Weston & Martin McGreevy, Moscow, ID)
Honorable mention to Tiny (Ritchie Hemphill & Ryan Haché, Vancouver, BC)
BEST DOCUMENTARY SHORT
Things Long Left Unsaid

(Antonia Thornton, Spokane, WA)

BEST EXPERIMENTAL SHORT
This is concrete

(Alice Gosti & June Zandona, Seattle, WA)


Honorable mention to I Thought the World of You 

(Kurt Walker, Vancouver, BC)
---
Full details about all films below!
---
(David Norman Lewis & Noah Zoltan Sofian, US, 2023, 80 min)
FILM SYNOPSIS
Fantasy A, real-life autistic Seattle rapper, suffers trials and tribulations from total creeps as he attempts to become a superstar. After being kicked out of his group home onto the grim summer streets, Fantasy A sets off on an odyssey to achieve fame and find a good mattress to sleep on in this ensemble comedy filmed entirely on location in Seattle.
(Bushra Azzouz, US, 2022, 60 min)
FILM SYNOPSIS
"The three hours we spend down here – it's almost like not being in prison," says Zeb, a prison inmate in rural Eastern Oregon.
Zeb and his fellow cast members are putting on a production of Shakespeare's A Midsummer Night's Dream. Most have never even considered acting, and were simply drawn in by the opportunity to break up the monotony of incarceration. In rehearsals, as they work together and learn more about each other, the men find unexpected new perspectives about their lives – past, present, and future. As their dramatic odyssey unfolds, themes of gender identity and the challenges faced by BIPOC prisoners are deftly explored, and the power of the arts to challenge and heal, even under the most difficult circumstances, is affirmed and celebrated.
(Antonia Thornton, Spokane, WA, 2023, 21 min)
FILM SYNOPSIS
Akin to a visual journal entry, Things Long Left Unsaid is a short personal documentary about the sudden loss of the filmmaker's father and her coming to terms with all of the things the two never talked about, including the difficulty of existing as a Black family in her predominantly white suburban hometown.
(Alice Gosti & June Zandona, Seattle, WA, 2022, 14 min)
FILM SYNOPSIS
The body becomes architecture in the iconic abandoned military bunkers of Fort Worden National Park (WA, USA) as personal and geographical histories are interwoven in this genre bending dance.
awa-moon is a multidisciplinary filmmaker, poet, and educator based in Seattle. Their experimental short film moto baby won the Poetry by Video Artists Award at the 2023 Cadence Video Poetry Festival. They have also taught classes, workshops, and summer camps at the Forum, including Reel Queer Youth and Making the Impossible: Special Effects camp.
Jessica Barr is a multi-hyphenate filmmaker from Portland, Oregon. She wrote, produced and starred in Sophie Jones, a feature that premiered at the 2020 Deauville Film Festival. Sophie Jones screened at numerous other festivals before being acquired by Oscilloscope Laboratories and is now streaming on Showtime. Her first short film, That Piece Of You, premiered at the 2021 Local Sightings.
Nick Thompson is a filmmaker and photographer based in his hometown of Seattle. His debut feature film Skagit, an experimental thriller set in Washington State, premiered at the 2022 Local Sightings, and went on to win several awards. His other projects include a music video for local band Salt Lick and the web series Douglas Fern's Fact File, a docu-satire chronicling Seattle's history and rapidly changing cultural landscape, as well as several experimental short films. Nick also recently published Curveball Karaoke, his fourth photo book, featuring portraits of people who sing karaoke at Lottie's in Seattle. He's also a teaching artist in local high schools through South End Stories. He's currently writing his second feature film.
---