---

Northwest Film Forum Announces 19th Annual ByDesign Festival Curated in Partnership with Design in Public March 15-17, 2019
February 7, 2019
The 2019 edition of Northwest Film Forum's (NWFF) annual ByDesign Festival: Cross-Cultural Design Thinking curated in close partnership with Design in Public (DiP), is dedicated to unleashing the design thinker in everyone. From March 15-17, experience programs at NWFF centered on design and architecture, including short and feature films, performances, hands-on generative workshops, and a pop up market featuring local designers and makers.
By focusing on the impacts of urban growth, co-design practices, community engagement and the principles of cross-cultural design thinking, ByDesign 2019 aligns NWFF and DiP's core missions and visions.
Opening Night of ByDesign features a screening of the Argentinian film, "Endless Letterpress," with international filmmakers Pablo Pivetta and Nicolás Rodríguez Fuchs in attendance, as well as a participatory letterpress demonstration with local artist and poet Myrna Keliher of Expedition Press, party libations, DJ and design-minded company!

---
Festival Highlights:
March 16 – 17, 1pm – 5pm: Short film screenings of SmileFaucet, Compilations by Stephen Jablonsky and a pop up market featuring local designers and makers.  Free and open to all.
March 16, 5pm: Live performance "100 Year Plan" with LA collaborative Emotional.Store, followed by discussion with the artists.
March 16, 7:30pm: "SuperDesign: Italian Radical Design 1965-1975" (Italy) screening followed by a lively discussion with local designers and makers.
March 17, 5pm: "Flying Monks Temple" (China & Latvia)
March 17, 7:30pm: "Brasília: Life After Design" (Canada, Brazil & UK) screening with director Bart Simpson in attendance for Q&A after the film.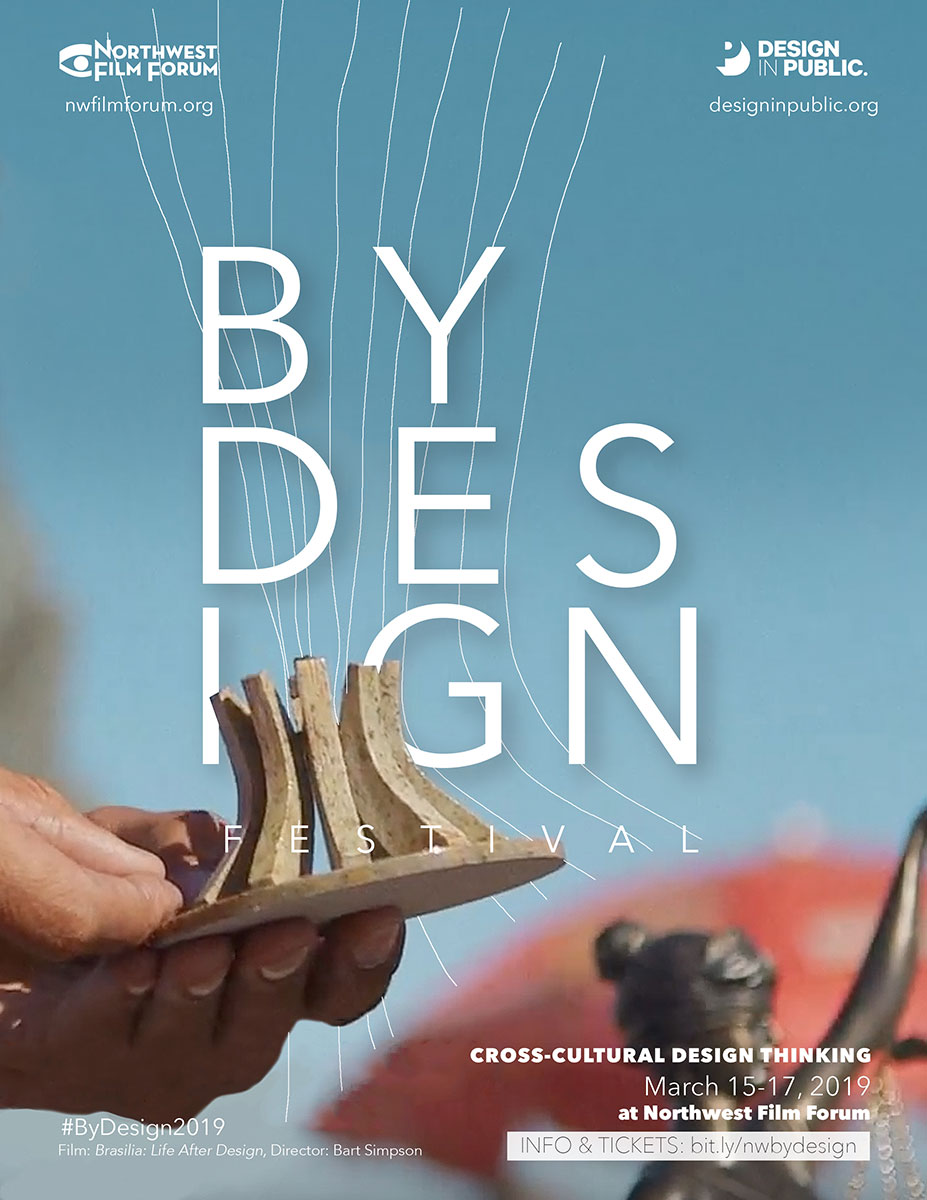 ---
BYDESIGN FESTIVAL 2019 PROGRAM
(Pablo Pivetta & Nicolás Rodríguez Fuchs, Argentina, 2018, 68 min)
Facing the deterioration of old machines and the advance of new technologies, printing presses in Argentina are on the verge of closing up shop. When a group of young enthusiasts rediscovers typeset printing—a trade that has always been passed down from master to apprentice—will the last graphic mechanic in the country be able to teach these young outsiders the craft? Will this historically significant technique withstand the passage of time?
Join Expedition Press in the NWFF lobby for a participatory letterpress demonstration before and after the screening of Endless Letterpress! Run by artist Myrna Keliher, Expedition Press is a poetry publisher and letterpress printshop in Kingston, WA making art, books, and broadsides that showcase text and type. Their mission is to deepen regard for language and to increase access to poetry.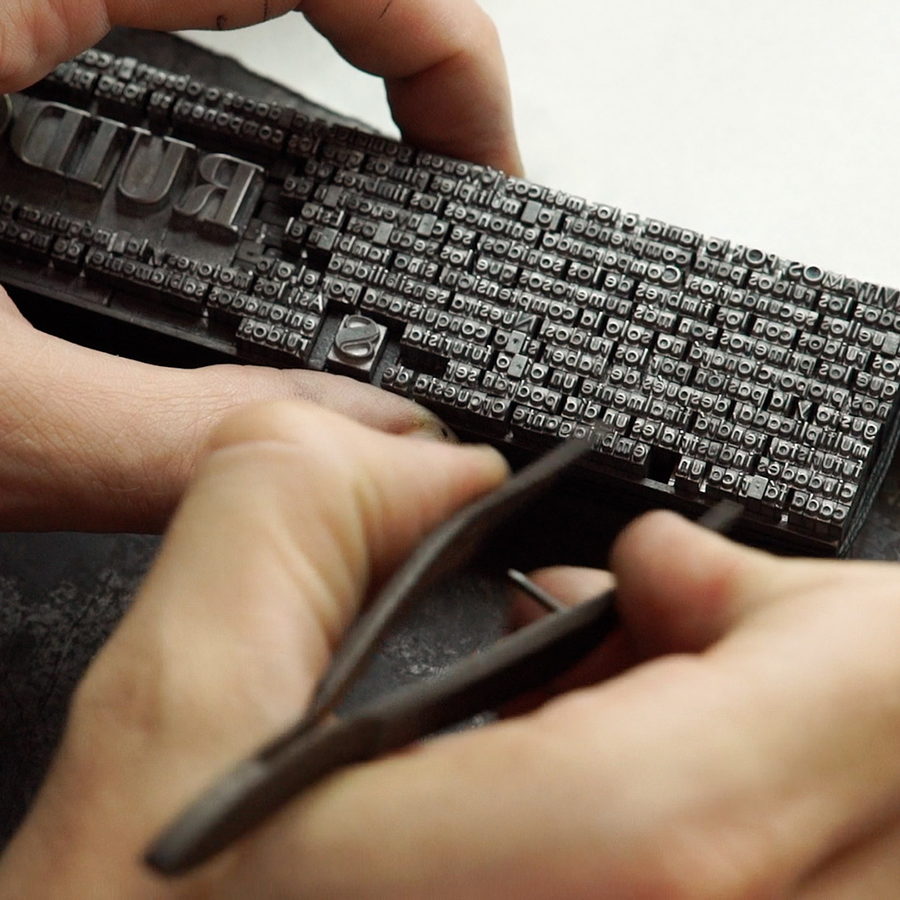 _________________________________
Breathe life into your words! Become acquainted with the broad capabilities of Adobe After Effects and its powerful text animation engine. This workshop will cover many approaches to animating in and out of your type design, as well as demonstrate how text animators can be used creatively to achieve unconventional results. No experience required, but basic familiarity with After Effects a plus. Recommended for anyone who wishes to animate text or bring their film credits, title cards, and word-centric graphic elements to the next level. Taught by professional motion designer and digital colorist Jordan Becke.
_________________________________
100 Year Plan is a dystopian response to participating in the producer economy in the age of automation take-over. This live-cinema experience presents a performance of an online video in RL in which two "creatives" risk everything for digital success. Emotional.Store is the collaborative duo of artists Scotty Wagner and Bailey Hikawa. Through comedic storytelling, magical language, and technological seduction, Emotional.Store projects weave audience members through a viscerally weird conversation around the interplay between systems that drive technological progress and the phenomenology of engagement in a digitally and physically hybridized world.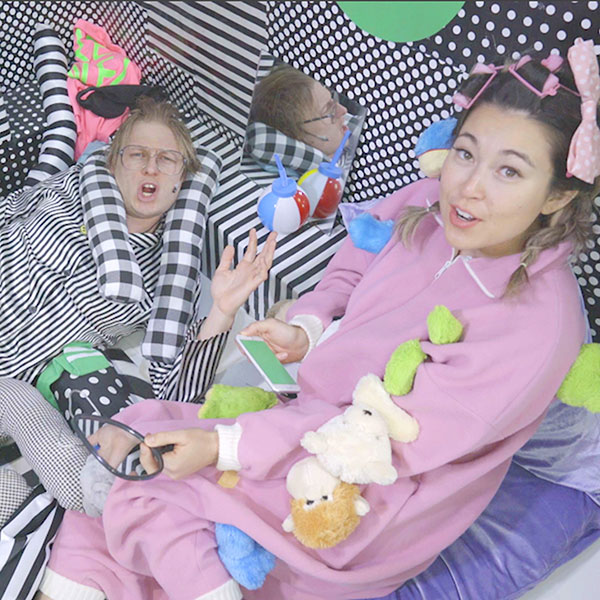 ________________________________
(Francesca Molteni, Italy, 2017, 62 min)
The mid-1960s represented a revolutionary time when the need for change pervaded all aspects of life in the Western world. It was a time of political violence, terrorism, and on an artistic level, a time of 'positive turbulence.' As the creativity of industrialists and designers swelled, Italy became a global focus for design. Through the words and stories of 19 revolutionary designers, SuperDesign retraces the history and the heritage of the Italian Radical Movement. These architects, designers, and curators take us back to a time when everything seemed possible, to find that the dreams, utopias, ideologies, and passions that permeated their professional practice and art practice are still alive today.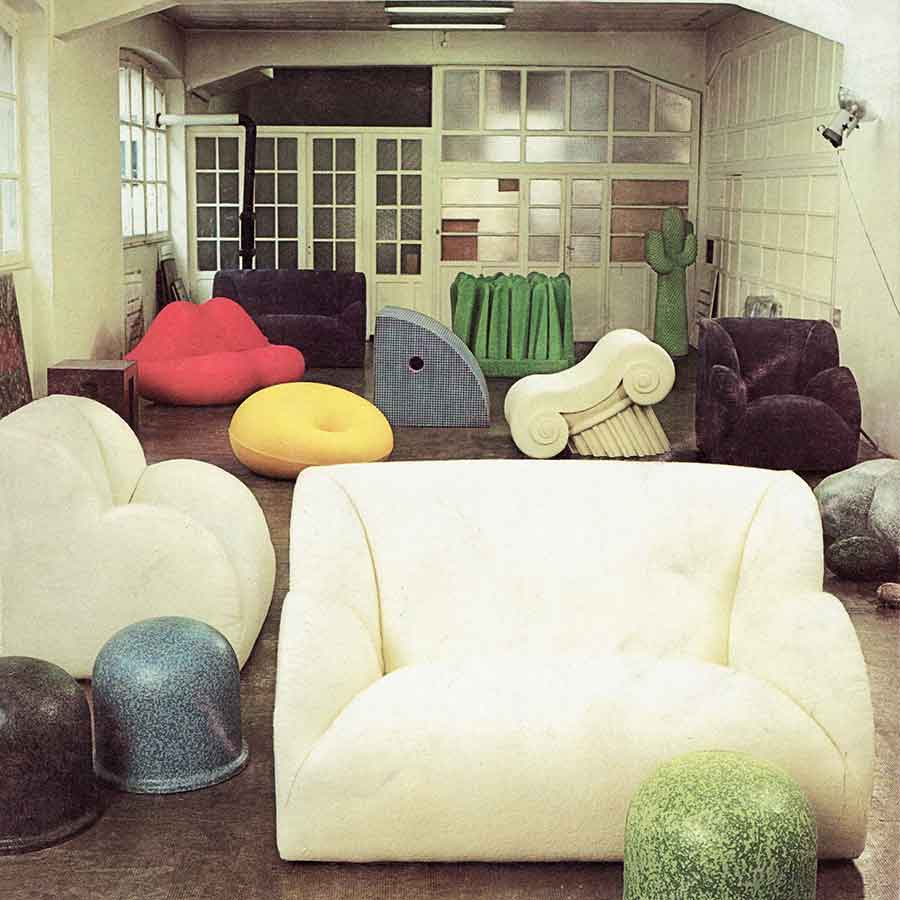 _________________________________
(Žanete Skarule, Latvia & China, 2017, 56 min)
A dreamer by nature, Chinese businessman Quanqi Zhu embarks on developing a unique building at the hillside of Sacred Mount Song in China's central Henan Province. Despite the language barrier, Zhu's best companion is Latvian architect Austris Mailitis. As the construction of the ambitious structure begins, the architect and the businessman have to levitate between cultural differences, conventions and personal and professional ambitions.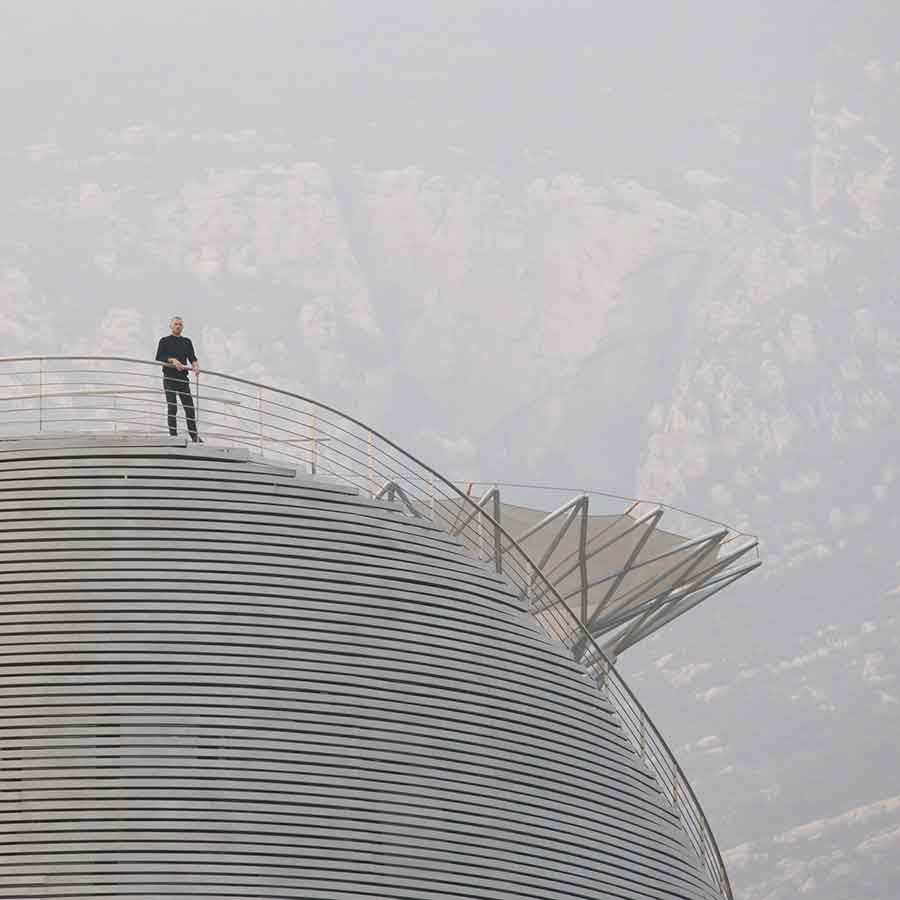 _________________________________
(Bart Simpson, Canada, Brazil, UK, 2017, 88 min)
Located 2,000 kilometers from the Amazon Rainforest and 18 hours from Rio de Janeiro, lies the planned city of Brasília, the capital of Brazil – a mythical place of concrete utopia born out of the desert.
In 1956 at the rebirth of Brazilian democracy, visionary architect Oscar Niemeyer and urbanist Lúcio Costa envisioned a city that attempted to micromanage the daily activities of human life. The unabashed goal was to create a city that would birth "the new Brazilian citizen."  Presently, the stark beauty of the imposing architecture acts as a backdrop to human isolation, changing cultural values, and the power dynamics and politics of contemporary Brazil.
Director Bart Simpson will be in attendance for a Q&A following the screening.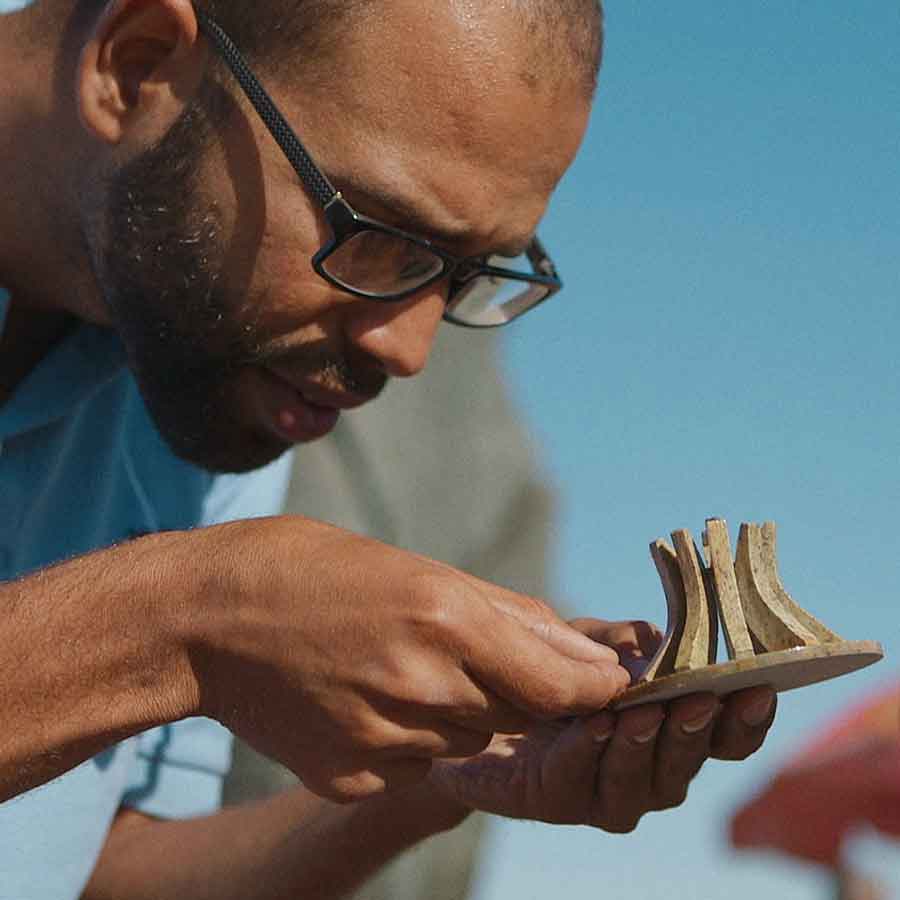 ---
About Northwest Film Forum
Founded in Seattle in 1995 as an independent film and arts nonprofit, Northwest Film Forum incites public dialogue and creative action through collective cinematic experiences. Each year the Forum presents hundreds of films, festivals, community events, multidisciplinary performances, and public discussions. As a comprehensive visual media organization, the Forum offers educational workshops and artist services for film and media makers at all stages of their development. More information is available at nwfilmforum.org
About Design in Public
Founded in 2011, Design in Public is a platform for bold design conversations. We believe that design is for everyone and that inclusive co-design practices are essential to shaping an equitable Seattle. We collaborate with diverse communities, architects, designers, civic and business leaders, nonprofits, artists and activists to generate solutions to complex social, cultural and ecological challenges that affect all of us. More information is available at designinpublic.org
---
Contact: Paul Siple, paul@nwfilmforum.org
---