---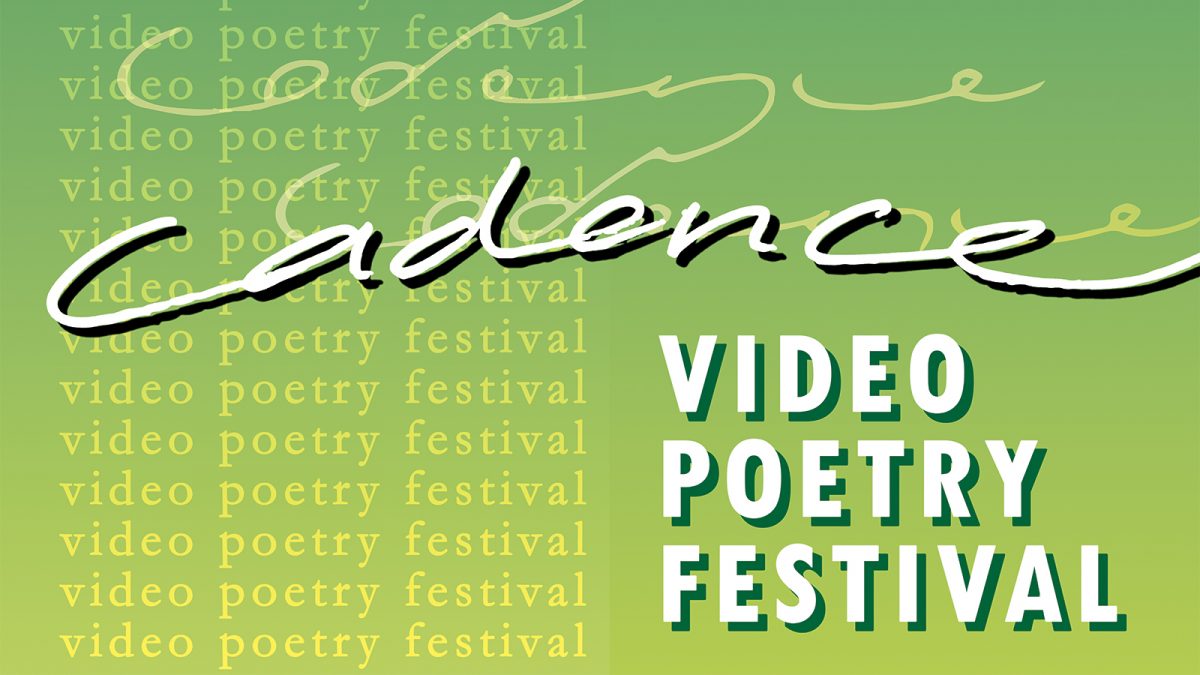 Northwest Film Forum Announces Year Four of Cadence: Video Poetry Festival
March 30, 2021
Verse meets visuals in motion at Northwest Film Forum (NWFF) in April 2021. Cadence: Video Poetry Festival, presented by Northwest Film Forum, programmed in collaboration with Seattle author Chelsea Werner-Jatzke and media maker Rana San, is a series of screenings, workshops, and discussions on the genre of video poetry, taking place annually during National Poetry Month. This year's festival spans ten days, from April 16–25. Cadence approaches video poetry as a literary genre presented as visual media, cultivating new meaning from the combination of text and moving image.
Entering its fourth year, Cadence: Video Poetry Festival is the only festival dedicated to the form in the Pacific Northwest, featuring 60 artist teams from throughout the world. The festival program includes one feature-length film and five themed screenings with works selected from an open call for submissions.
"The strength and volume of submissions to Cadence this year proves that video poetry is not the niche or inaccessible art form it is often framed as," says Cadence Co-Director Chelsea Werner-Jatzke. "The broad representation of countries, races, and ages featured in the 2021 program makes this one of the most refreshing and relevant in the four years of the festival's life. This is also the first year the festival includes a feature length film poem on 16mm—a stunning feat."
"The 2021 festival presents works that are overwhelmingly new creations, with a third of the pieces being world premieres," notes Northwest Film Forum Artistic Director Rana San. "The present movements for racial justice are an omnipresent influence, and the works are drawn together by common threads of experimentation and play within their many different mediums, infusing even the most painful of those raw sentiments with hope."
The 2021 festival is the second year in a row to be presented in virtual space, with programming available to viewers on a sliding-scale, pay-what-you-can basis of $5–25, with no-fee community tickets available upon request. All film programs will be available globally for viewing throughout the entire festival, allowing festivalgoers to tune in when their schedule allows, no matter the timezone.
---
Festival Highlights:
The Uncanny Intermingling showcase will feature a collaborative video poem by participants in the festival workshop, Animated Poetry with Neely Goniodsky, set to Anastacia-Reneé's poetry currently featured in the exhibition, Anastacia-Reneé: (Don't Be Absurd) Alice in Parts through April 25 at the Frye Art Museum.
Natachi Mez, NWFF's 2020 Cadence Artist-in-Residence, completed her residency virtually in 2021 and the resulting video poem will be featured in (and provides the titular line of) the This Is How I Excavate showcase.
Cash prizes will be awarded at the end of the festival to outstanding works selected by guest judges: Nico Vassilakis (Adaptations/Ekphrasis), Caryn Cline (Collaboration), Catherine Bresner (Video by Poets), and Roland Dahwen (Poetry by Video Artists). Submissions in the Wild Card category will be judged by Festival Co-Directors Chelsea Werner-Jatzke and Rana San.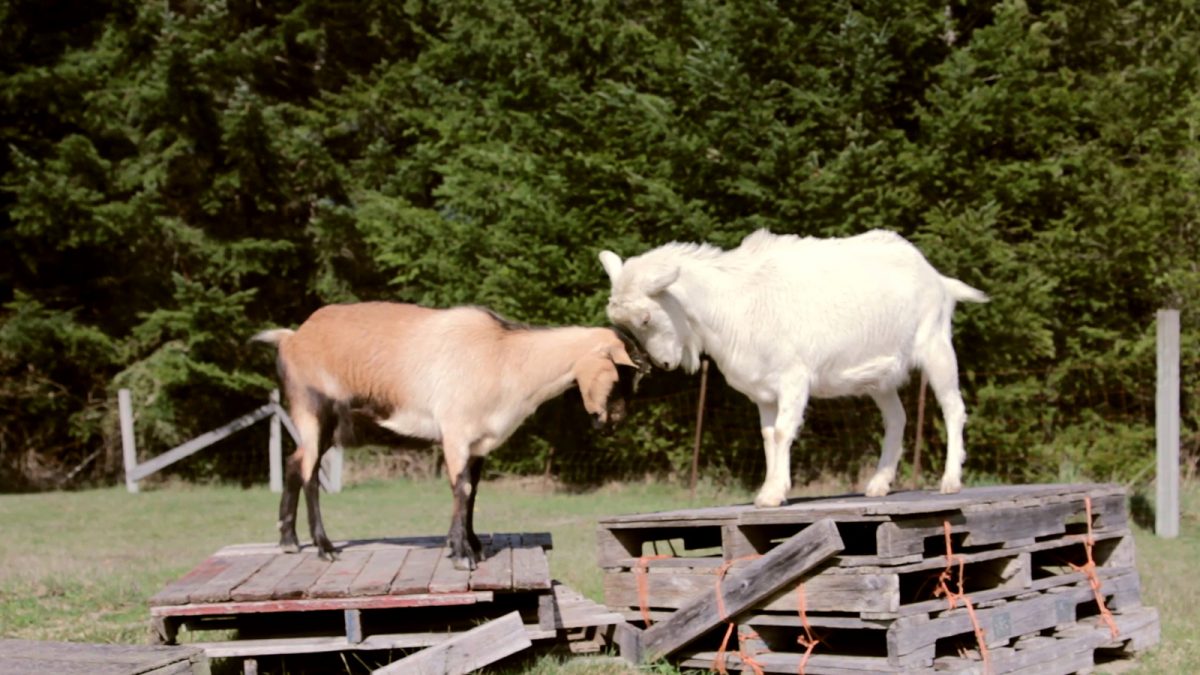 Still from Marilyn Freeman's How Long Will You Sleep
Apr. 21 from 5–7pm PT
Live, one-time Zoom event!
Connect with your deeper wisdom, tenderness, and joy of community through the illuminating practice of Cinema Divina, guided by contemplative, queer media artist Marilyn Freeman. In this live Zoom event, participants engage in a meditative screening ritual with a film Marilyn created through and for contemplative practice.
Marilyn re-imagines the ancient Judeo-Christian ritual of sacred reading, or lectio divina, in today's audiovisual vernacular as Cinema Divina—a contemplative screening ritual to deepen your inner knowing, and to increase your capacity for healing yourself and our world. In this event, as Marilyn guides you through a ritual of four increasingly revealing viewings, you will be invited into reverent silences, reflective writing, sharing and spacious listening.
(Huw Wahl, UK, 2020, 83 min, shot on 16mm,
in English, Italian, Scottish Gaelic w/ English subtitles)
Northwest premiere!
"Filmmaker Huw Wahl has translated the text of Stephen Watts's book-length prose poem Republic of Dogs/Republic of Birds into a luminous feature-length documentary essay of remarkable beauty and spirited attention. The Republics moves from the early 1980s to the present, and from London's Isle of Dogs and Scotland's Western Isles – where Watts lived and worked as a shepherd in his youth – to the mountains of Northern Italy: at once a topographic journey and a highly personal meditation on history, memory, identity and belonging.
"Anchored in Watts's biography and lines, it nevertheless explores the larger truths of being and the calibrations of response to often hard-earned, lived experience. Considering the changing landscapes of settlement in London's East End and Scottish islands, the destruction of working-class culture and an attendant sense of the collective, the film and its writing are themselves forms of cultural activism: elegy, celebration and a toolkit for ongoing resistance."
– Gareth Evans, Moving Image Curator, Whitechapel Gallery
The phrase "foam to form" appears in two video poems in this program, both made in 2020 – one generated by eight University of Washington Bothell students, and the other by an Austrian artist. Incidentally, both creative teams were working in response to "Lethe," a poem by Botswana-based writer Tjawangwa Dema. This synchronicity, as well as the very different outcomes of the two pieces, exemplifies the theme of this screening: something taking shape out of frothing emotions, divine conception, nascent nostalgia, or organic material. Every piece you'll see is an excellent example of formal exploration in video poetry.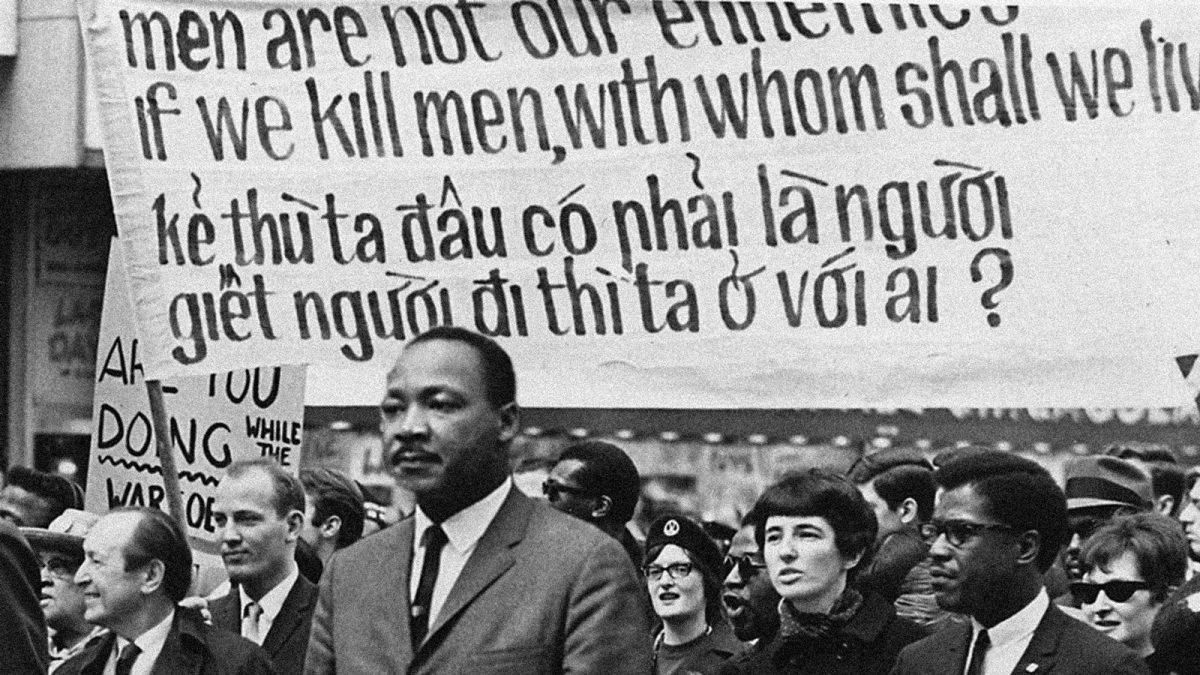 Still from Long Trần & Nikkia Atkinson's With Whom Shall We Live?, in the Housed But Never Homed program.
There are names for homes that are not on any maps. The complexity of calling a place home while struggling to find acceptance there permeates these video poems. As many of us are spending more time where we dwell than ever before, the gratitude we might feel for our home is colored by a feeling of entrapment. At the same time, the comfort, safety, and services of shelter are by no means guaranteed. This screening is for the displaced, the vulnerable, and the shut-ins crawling out of their skin; for those whose struggle to define and redefine a concept of home for themselves is continual.
A marriage can be written into the lattice of a pie topping. Language's musicality can be hardened into honeycombs. Which of these is not a pen? Ceci n'est pas un pen. The world is full of meaningful inscription. The films in this screening mold meaning using poetic abstraction, lyrical free verse, spoken word, and unusual applications of media.
How far down do we have to dig before we hit bedrock? What happens if, somewhere between the crust and core, we encounter ourselves? Sift through these video poems and you may unearth the crumbling foundations of a society, or the living artifacts of a familiar culture. This screening exhumes that which we've buried. Its title is extracted from Natachi Mez's new video poem generated during her time as a Cadence artist-in-residence.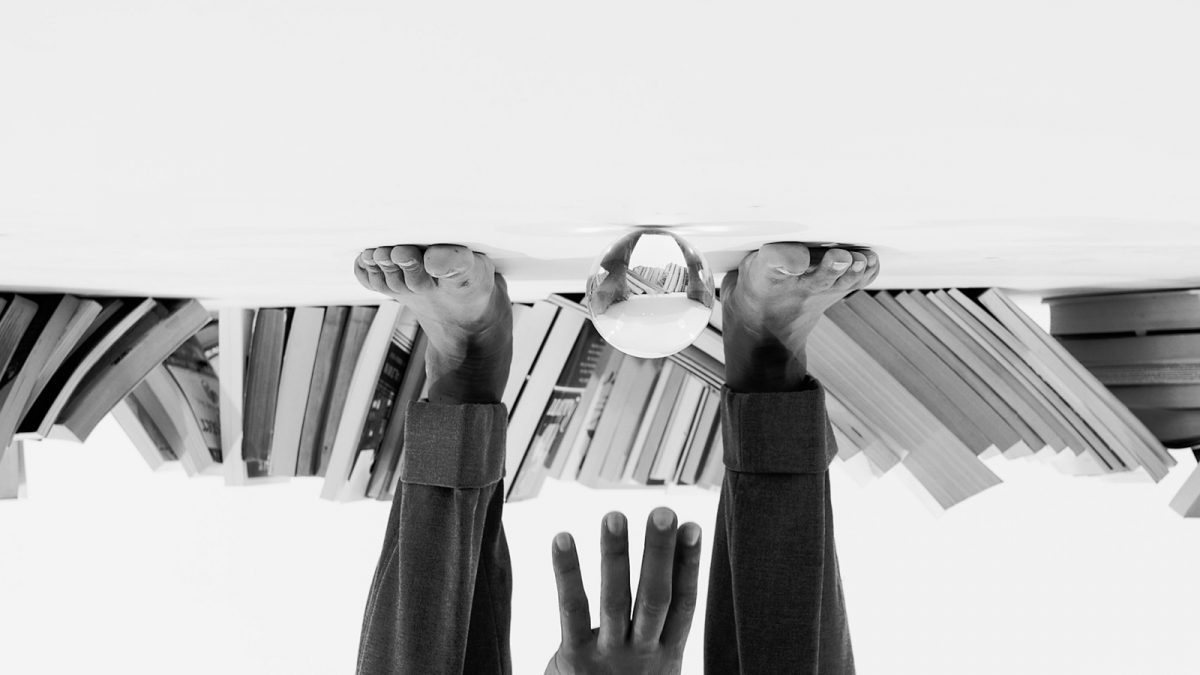 Still from D.K. Pan & Pol Rosenthal's excerpt of Resilience (Suns), in the Uncanny Intermingling program.
Video poetry presents an opportunity for the artistic disciplines to join in an uncanny intermingling. This screening is a place for the weird, awkward, and unreal to dialogue freely. Pieces in this selection mix media, languages, identities, and topics into an inspiring melange for the senses.
Apr. 28 at 4pm PT
Free event! Donations to Echo Park Film Center are encouraged.
"A Japanese verse form most often composed, in English versions, of three unrhymed lines of five, seven, and five syllables. A haiku often features an image, or a pair of images, meant to depict the essence of a specific moment in time." — Poetry Foundation
In this workshop for poets and new poets, filmmakers and new filmmakers (everyone, really!), we'll use the natural wonders of the spring season as our inspiration to write and share haikus and then turn them into a collaborative short film.
---