---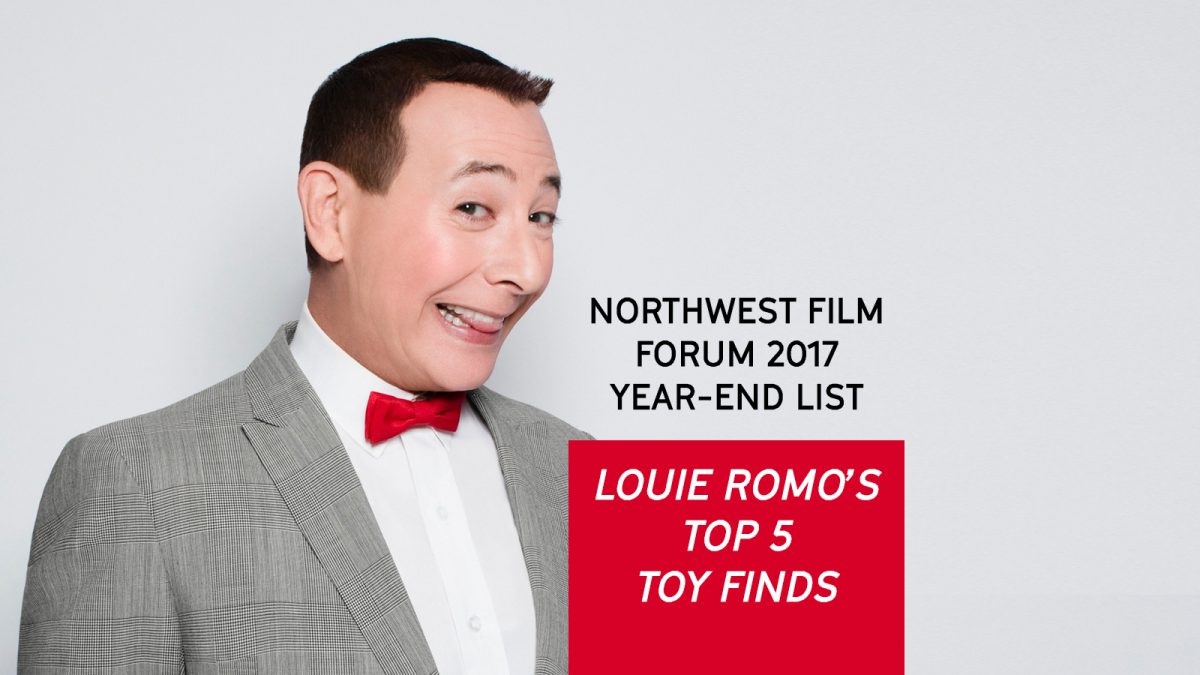 Northwest Film Forum Year-End List 2017: Louie Romo's Top 5 Toys Finds of the Year
December 15, 2017
House Manager Louie Romo surprised us by unveiling his secret passion for plastic toys and action figures! Follow his toy blog, the wonderfully named Poptastic Plastic, or simply get nostalgic with his top toy finds for 2017!
Says Louie: "We're almost at the end of 2017 and I've had a pretty good run this year when it comes to finding toys. The rules of this list are pretty simple: as long as I bought it in 2017, it can be considered one of my top 5 toys of the year."
I had a lot of Teenage Mutant Ninja Turtles action figures as a kid… hell, I still have a lot of them… but until now I never had Ace Duck. Ace is one of those characters that started off as a toy then eventually was written into cartoons and comics. If you search for "Weird Ninja Turtle Toys", you'll also see he's regularly thought to be one of the strangest figures in the series. That's saying a lot when compared to guys like Muckman and Pizzaface (search those too). I've been around the TMNT for so long I don't even bat an eye at the idea of an anthropomorphic crime fighting duck dressed like a WWII pilot.
(Editor's Note: Click here for the "Weird Ninja Turtle Toys" search!)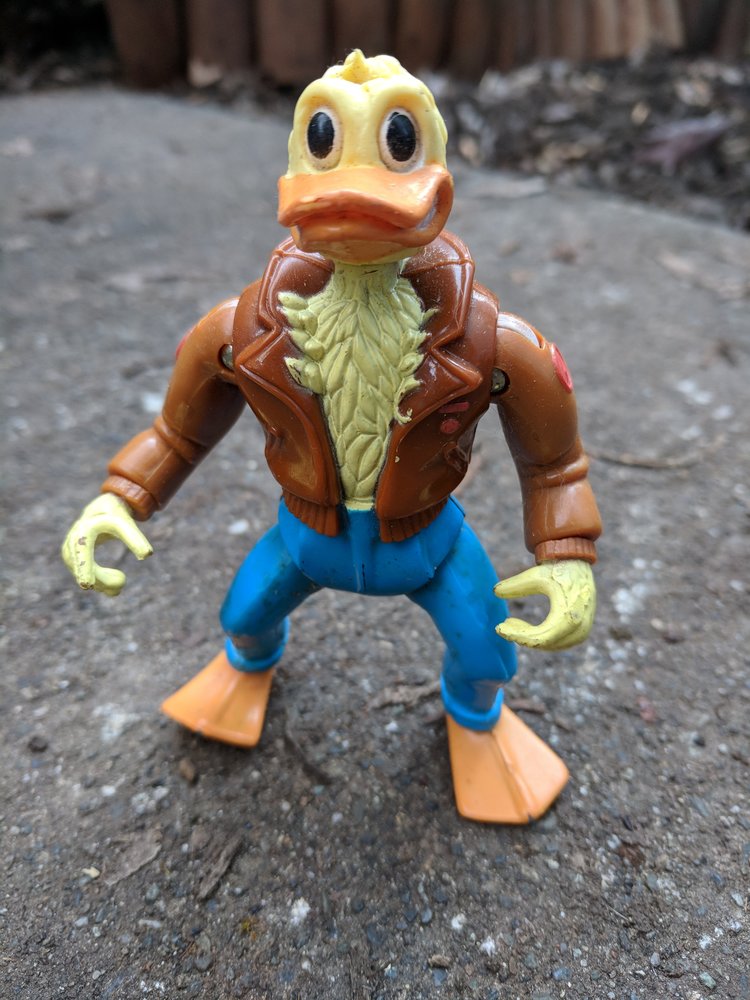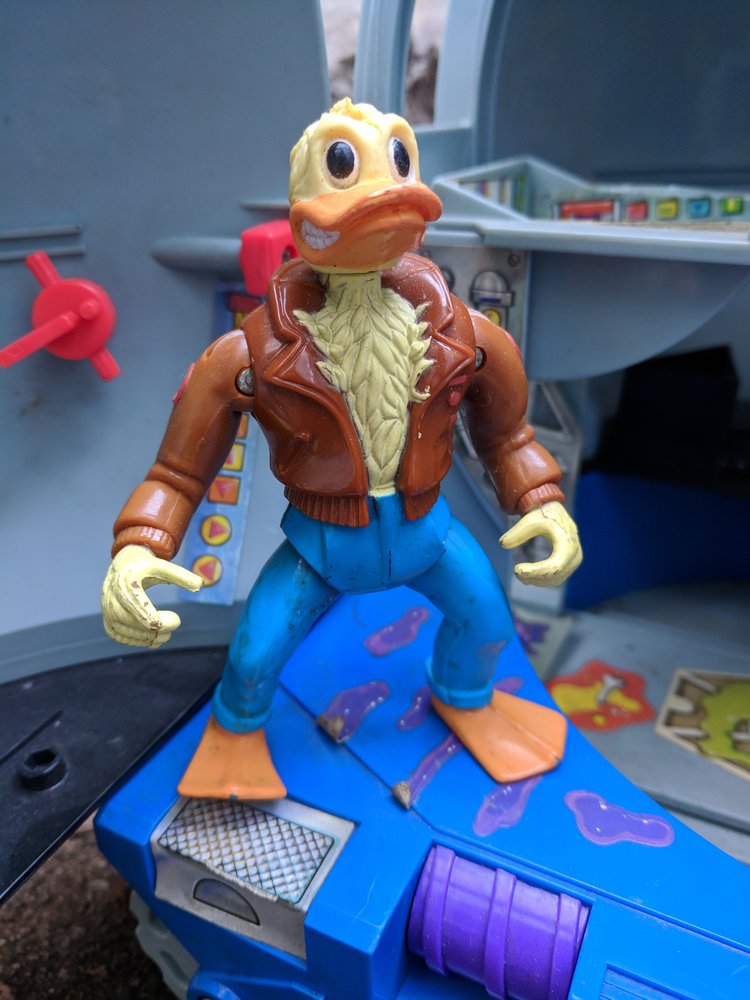 This figure is missing his accessories, he should have wings, a hat and egg bombs, but I think I found him for Fifty Cents at a yard sale, so I'll take it. He looks great next to Mikey too. Makes you wish he had more than just a cameo in the original series.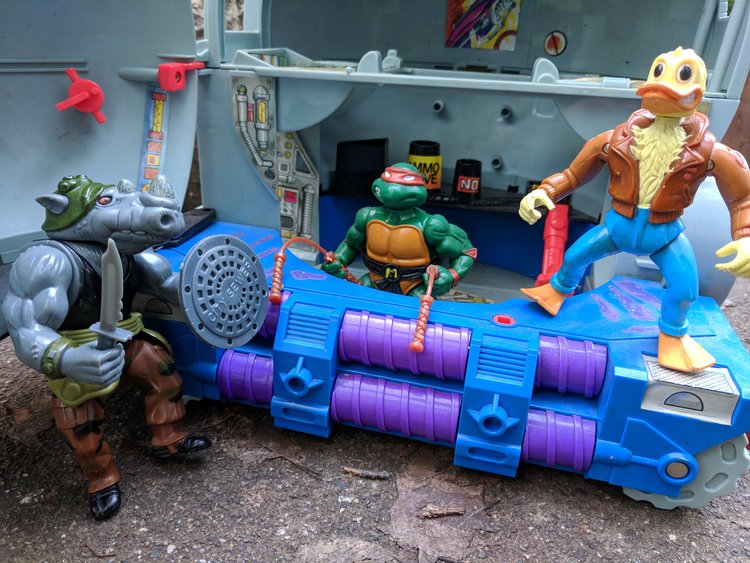 Does this image make you want to watch an episode of the cartoon? Then I'm doing something right
When Guardians of the Galaxy was released, I hadn't gotten back into collecting yet, so I completely missed the first wave of figures. Luckily, I got my second chance when the sequel hit theaters this summer. I'm a big fan of the Marvel Legends line, and this is an awesome entry into the series. He comes with an interchangeable head but with a mask like that, why bother? It's perfect. Now excuse me while I throw on the soundtrack as I finish this list.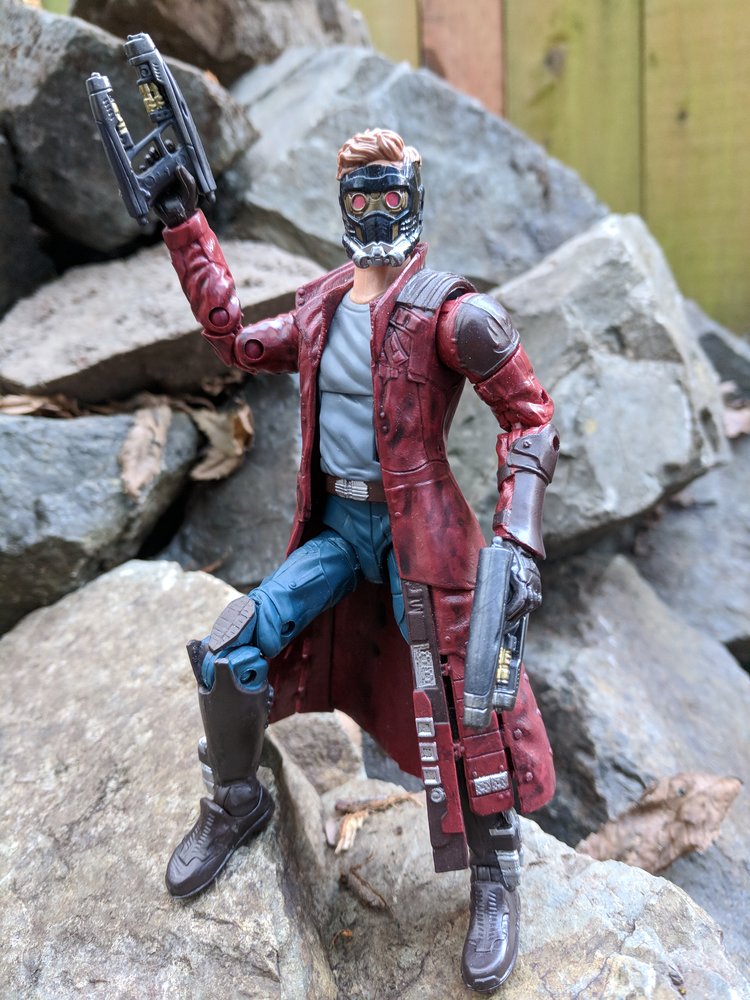 Similar to the TMNT, It's hard for me to think of a time when I didn't like Super Mario. I've been playing the games since I was about four-years-old, and I still play them from time to time. I had all of these as a kid, but have no idea what happened to my original set. I'm happy to replace them with these guys. I'm still missing Luigi, but that just leaves me something to keep an eye out for during the toy show hunts. Poor Luigi, always left out.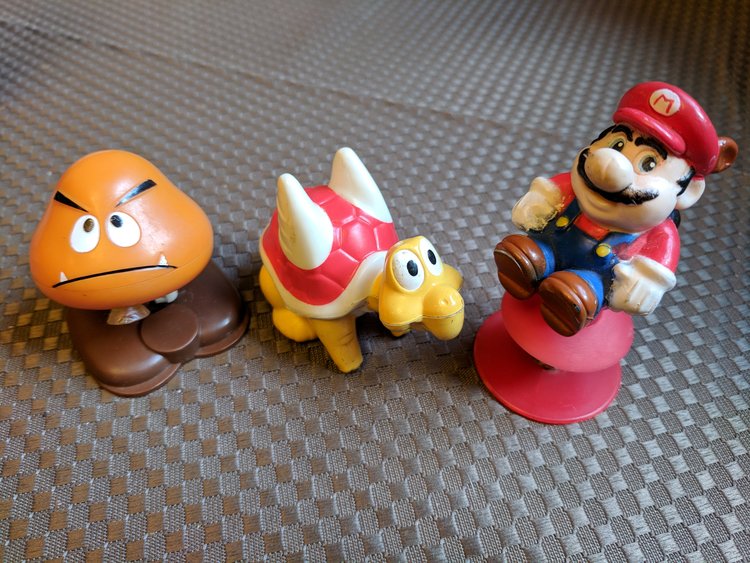 Figures from Batman: The Animated Series that look like they jumped right off the screen have been coming out for a couple of years now, but this past summer, I found the first of the Expressions packs. These figures come with a ton of accessories and seven different heads. Batman, of course, comes first, but I hear Joker and Harley Quinn packs will be out soon.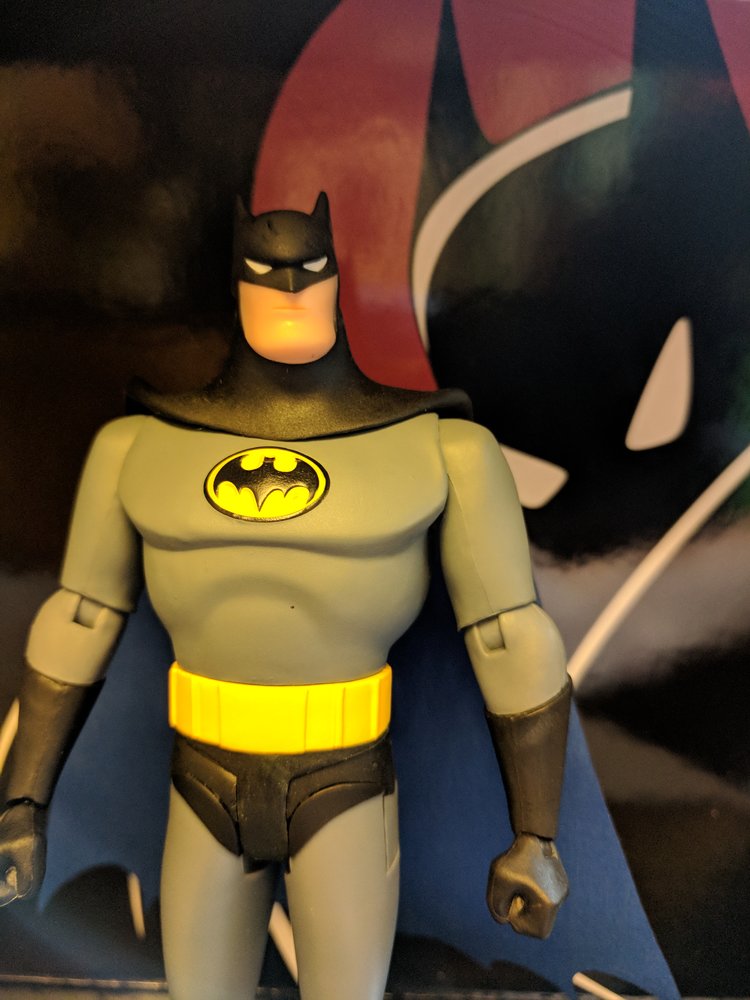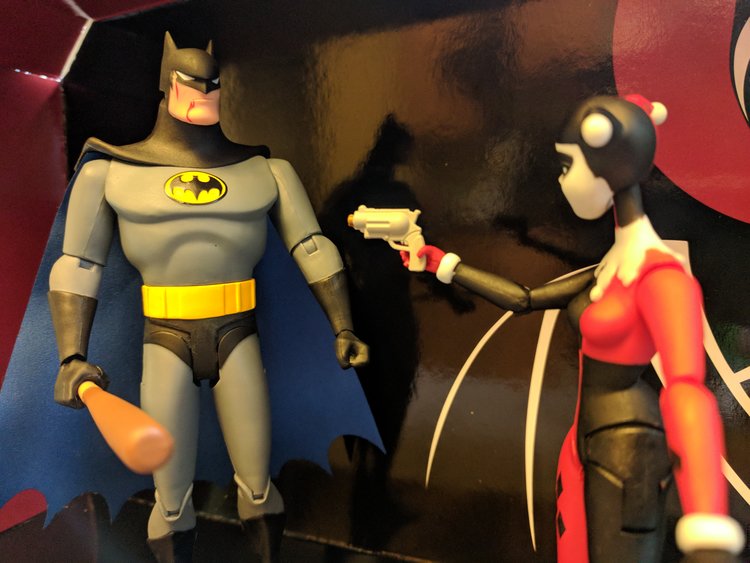 With all the money and technology at Batman's disposal, I love that a simple baseball bat is included.
You must be thinking, "Expressions pack? That's the same face with just a little blood painted on his face. Ripoff!" While some of them do look similar, my absolute favorite is undeniably unique.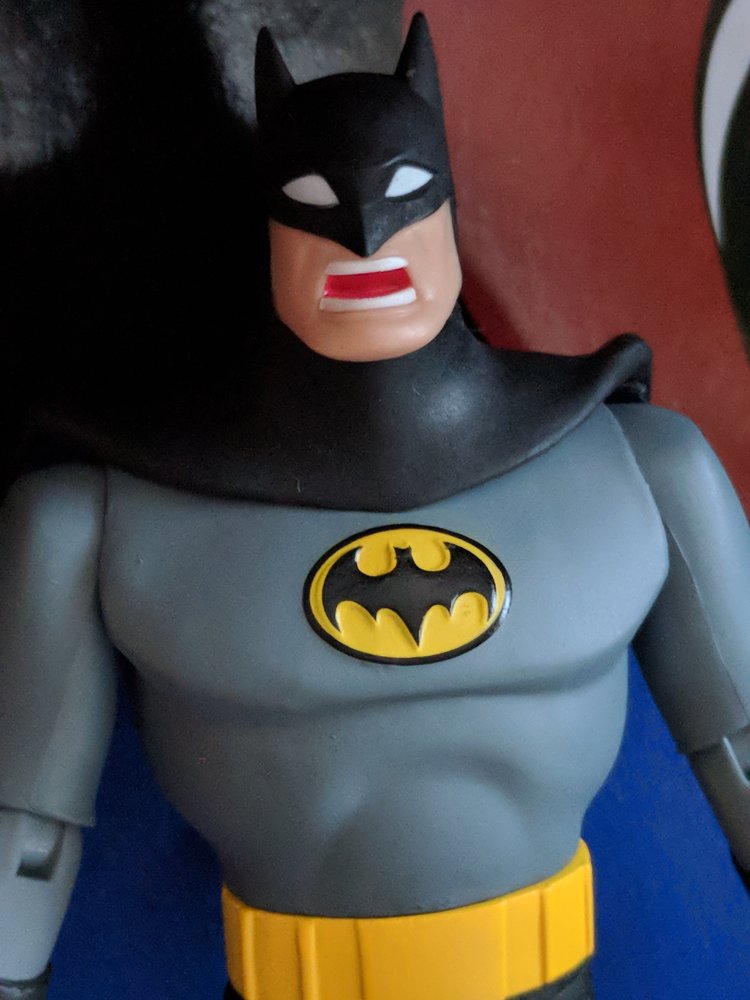 "They're making another Suicide Squad?!?!?!"
While I loved Pee-Wee's Playhouse and Pee-Wee's Big Adventure I never had the toys. I've come across a lot of different Playhouse Gang figures over the years, including the pull string Pee-Wee doll, but until two months ago I had no idea they made a Billy Baloney puppet.
Once I saw it, I knew I had to have it. The seller gave me a great deal, considering what they go for on eBay, and even included his original box. The discovery combined with the deal makes Billy Baloney my favorite find of 2017!
Don't remember Billy?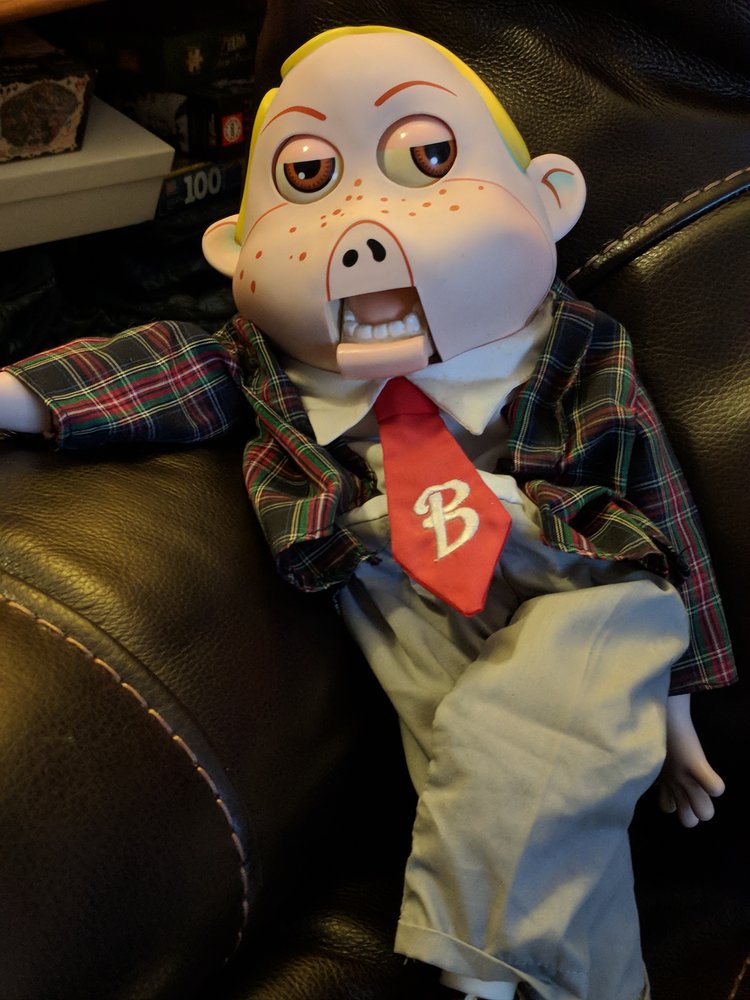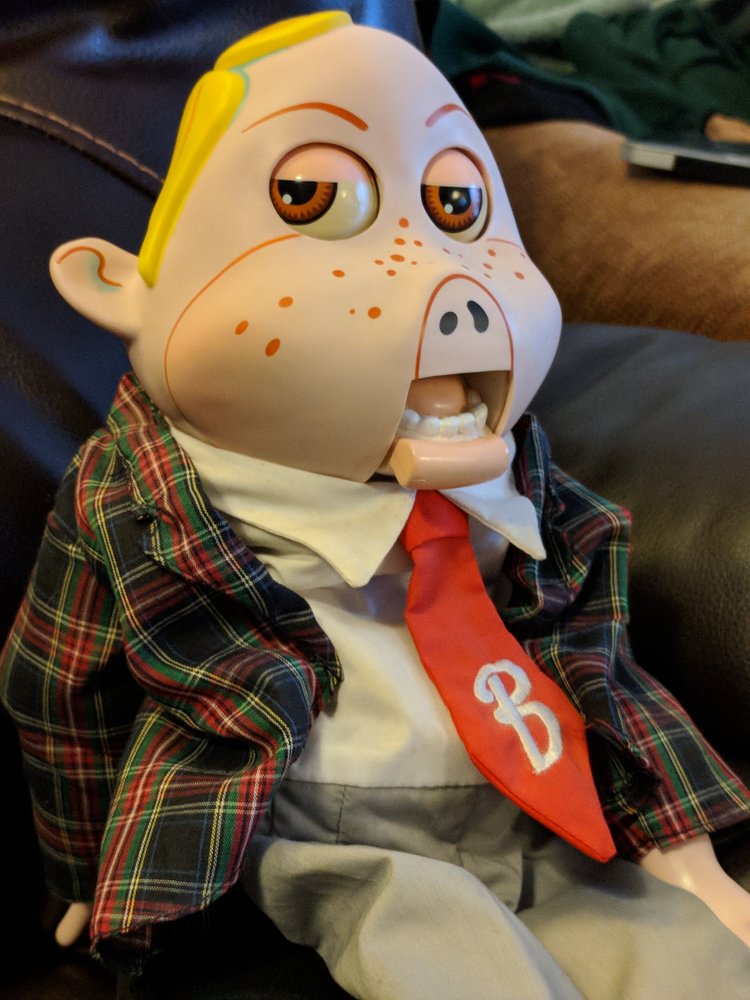 The Billy Baloney Story, coming soon to Northwest Film Forum.

About Louie Romo
House Manager
louie (at) nwfilmforum.org
Louie Romo oversees lobby, box office and audience support facilities, concessions standards and staff. He also coordinates venue rentals, runs the box office, ticketing, and nightly deposits. He oversees, schedules, and trains Box Office staff and Front of House interns with focus on customer relations.
---