---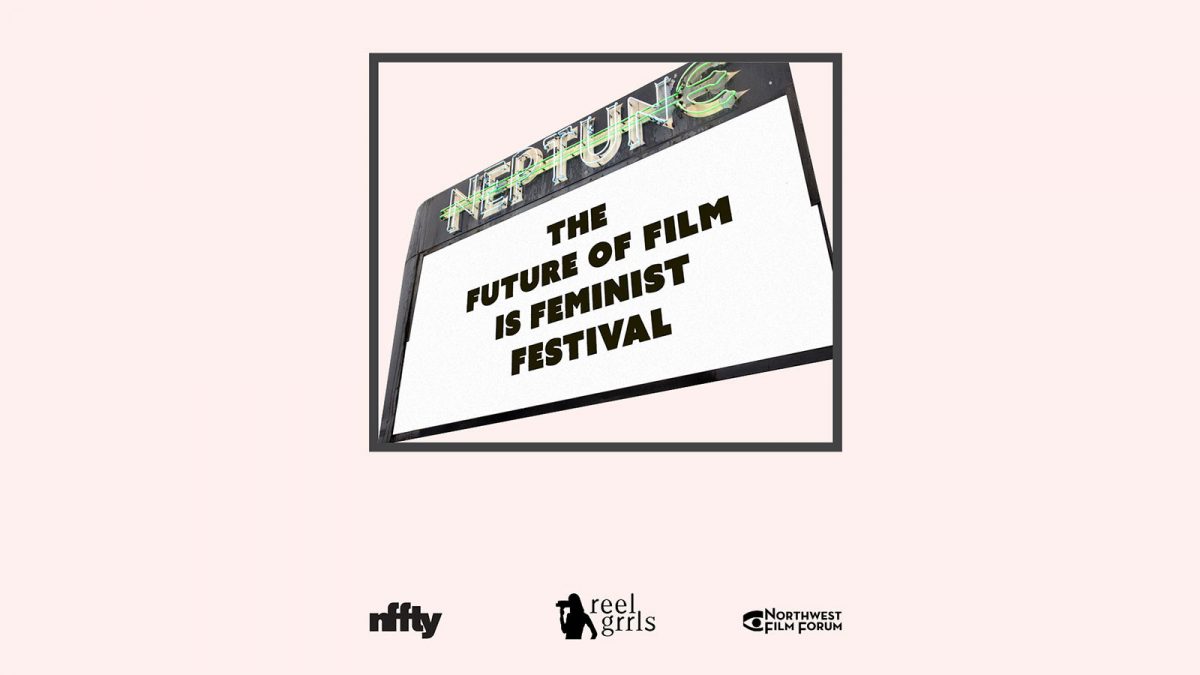 STG presents The Future of Film is Feminist Festival
June 13, 2017
STG presents THE FUTURE OF FILM IS FEMINIST FESTIVAL on July 13, 2017, as part of STG's free Nights at the Neptune series!
Collectively, Reel Grrls, NWFF, & NFFTY are excited to partner with Seattle Theatre Group for the opportunity to envision the future. Join us July 13th for the Future of Film is Feminist Festival, a collective community gathering that highlights the talents of young female-identified filmmakers.
Reel Grrls, Northwest Film Forum (NWFF), and National Film Festival for Talented Youth (NFFTY) are Seattle-based non-profits that promote storytelling through film and digital media making, each with a specific niche of serving the community. Reel Grrls' focus is supporting young people through a feminist lens, NFFTY supports emerging filmmakers, and NWFF provides a space and programs for film lovers and makers to be immersed in local film.
"As female-led organizations, we are here to invest in our next generation of storytellers, and to let young filmmakers know that they have a community that values their voice and vision," says Nancy Chang, Executive Director of Reel Grrls. "The greater goal is to create organizational pathways to help local talent reach their dreams of telling diverse stories. Seattle is primed to show female-identified filmmakers that their stories have an audience that is here to support them as they navigate their careers."
As a collaboration, we believe that supporting young female filmmakers with an opportunity to showcase their work to a larger audience is critical in building a pipeline to increase female representation in a male-dominated industry, and to create a better country through uncertain times.
"Northwest Film Forum is thrilled to showcase emerging women film and media makers with our friends at Reel Grrls and NFFTY," said NWFF Executive Director Courtney Sheehan. "We're honored to collaborate with our nonprofit partners to advocate for equity in the film industry, and to connect emerging filmmakers with resources to make and show their films."
The Future of Film is Feminist thanks our featured filmmakers: Morgana McKenzie, Lael Rogers, Devin John, Raquel Korman, Annabelle Attanasio, Isabella Pierson, Peyton Miller, Laura Holliday, Isabela Dos Santos, Kayla Briet, Kate Graves, Claire Buss, Soyeon Kim, Shatha Alghabri, and Ayanda Chisholm.
We believe the Future is Feminist, and for this vision to be our reality, we are working together across organizations to amplify the talents of female filmmakers and to raise funds to ensure strong pathways to the resources that these young people need to be successful.
EVENT INFO:
STG Presents: The Future of Film is Feminist Festival
Thursday, July 13, 2017
Doors at 7:00 pm
Event at 8:00 pm
THE NEPTUNE THEATRE
1303 Northeast 45th Street
Seattle, WA 98105-4502
FREE & Open to the Public
All Ages / Bar with I.D.
Special thanks to The Norcliffe Foundation for its ongoing support of Nights at The Neptune.
ABOUT REEL GRRLS
Recognized nationally as an innovator in media-making training for young women from diverse communities, Reel Grrls envisions a world in which women and girls have leadership roles in creating media and are valued and represented behind and in front of the camera. The Reel Grrls program is distinguished by its mentorship model: girls work directly with women filmmakers to learn media skills and to realize their power, talent, and influence through media production. reelgrrls.org
ABOUT NFFTY
NFFTY is the largest and most influential film festival in the world for emerging filmmakers. NFFTY occurs each spring in Seattle and includes over 200 film screenings, panels, contests, parties and networking opportunities for emerging filmmakers. Filmmakers from around the world submit feature-length and short films in narrative, documentary, animation, music video, and experimental categories. In 2017, NFFTY launched a dive into 360° and virtual reality with the first of its kind 360° gallery, bootcamp, and panel that are aimed at young filmmakers. Since its launch in 2007, NFFTY has screened films from over 2,000 filmmakers, ranging in age from 6 – 24 years. For updates and news on NFFTY, visit NFFTY.org or facebook.com/nffty.
---