The Seventh Art Stand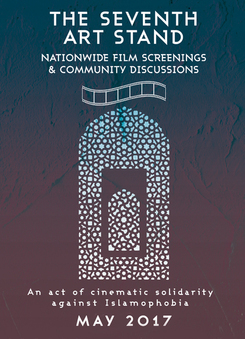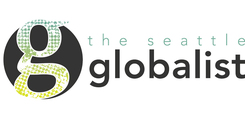 The Seventh Art Stand
The Seventh Art Stand is an act of cinematic solidarity against Islamophobia. In May 2017, participating movie theaters and community centers across the U.S. will show films from the countries affected by Islamophobia and the proposed travel ban. The Network of Arab Alternative Screens (NAAS) joins U.S. theaters in this coalitional effort to elevate the cinemas and stories of our friends and fellow filmmakers abroad. We believe it is crucial to build a tradition of sharing more stories, voices, and faces on our screens. The Seventh Art Stand is organized by Abramorama, Northwest Film Forum, and Vivian Hua, and sponsored by the Seattle Globalist.
Click here to check out Seattle International Film Festival's Seventh Art Stand programming.
For press coverage of The Seventh Art Stand, click here.
** We regret to inform you that the previously announced Global Islamophobia Awareness Day has been postponed! **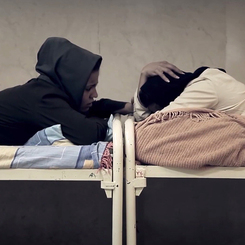 Seattle premiere! Sponsored by the Seattle Globalist
May 07 - May 18
(Mehrdad Oskouei, Iran, 2016, 76 min)
Starless Dreams plunges us into the lives of young teenage girls sharing temporary quarters at a juvenile detention center on the outskirts of Tehran. Mehrdad Oskouei, one of Iran's most prominent directors, spent seven years securing access to this all-female facility. As the New Year approaches, the girls bond, and reveal—with playfully disarming honesty—the circumstances and acts that resulted in their incarceration.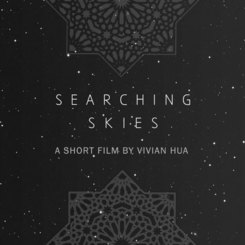 Free event! Filmmaker in attendance!

A panel discussion will follow the program.

Sponsored by the Seattle Globalist
May 10
This series of short films traces the hypothetical path of Iraqi and Syrian refugees since the fall of Saddam Hussein in 2003 – not by following one singular family or individual, but the larger narrative of displacement and resettlement. Along the way, the filmmakers stop in Syria, which had an open-door policy to Iraqi refugees up until 2007, land in a Jordanian refugee camp where many Syrian refugees are temporarily settled, and then find controversial ground on U.S. soil.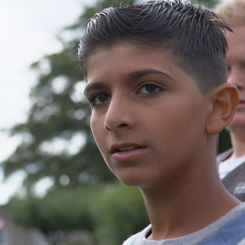 Free event! Sponsored by the Seattle Globalist
May 14
(various directors, various countries, 2014-16, 65 min TRT)
Cinema is an empathy machine, and this collection of short narrative and documentary films takes young people deep inside the lives of their counterparts from Iran, Syria and Yemen. Meet the children of these countries, and you'll come away with a deeper understanding of our shared bonds as the human family. All children want to laugh, to love, to learn, to find friends and fulfillment, and live in peace.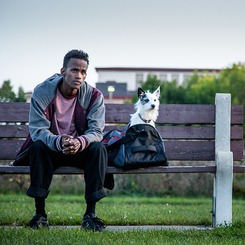 Free event! Seattle premiere! Intro by Iman Ali

Sponsored by the Seattle Globalist
May 25
(Musa Syeed, US, 2016, 82 min)
Desperate to outrun his bad luck, a young Muslim refugee seems like he just might make it – until he crosses paths with a stray dog.