May 25: Puget Soundtrack: Bill Horist presents Akira Kurosawa's Dreams
---
Eight colorful mythic vignettes, scored live!
---
---
Construct a narrative with your old family photos and home movies! Taught by visiting NYC filmmaker Alvin Tsang!
Learn More

---
---
Iron Maidan frontman Bruce Dickinson gives a life-changing performance in the midst of the Bosnian War of 1994.
Tickets & Info

---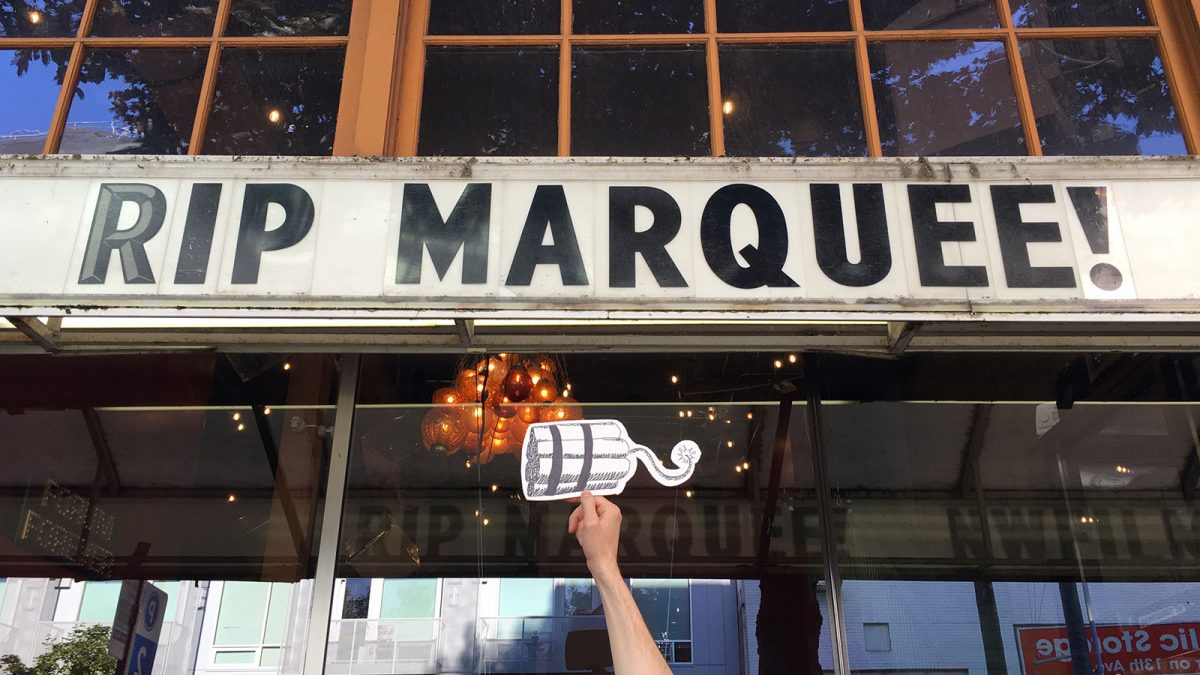 The Forum says a Fond Farewell to a 15-Year-Old Awning
May 21, 2018
Originally installed in 2003 as a "temporary" solution for Northwest Film Forum's façade, the awning that hangs outside has seen hundreds of amazing filmmakers and audiences come and go. On Tuesday morning, May 22nd, 2018, having reliably performed its sheltering duty to denizens of 12th Avenue for a decade and a half, the awning will finally ride off into the sunset. In June, a new awning design by local firm Olson Kundig will take its place.
If y…
Read more