Making a Scene with Director David Franklin
This event took place on Feb 1, 2018
$15 Tuition
$10 for Forum Members
About
Workshop from 6:00pm – 7:15pm
Followed by a 7:30pm screening of As Far As The Eye Can See!
Director David Franklin will dissect a scene from his feature film, As Far As The Eye Can See, to show what goes into making a scene work, from script to set to editing suite. The workshop will include discussion of scene mechanics, blocking for camera, working with actors, and sound design.
Pictured is the scene in question, which features Jason London as Jack Ridge, and Jasmine Skloss-Harrison as Alyssa. View a trailer at the bottom of the page.
Click here to read an interview with David on the NWFF blog. 
—
About As Far As I Can See
"In the land of Van Cliburn, where classical piano holds pride of place, Jack Ridge is a former prodigy who has withdrawn to his family's North Texas farmland. His wife has left him, and the week of the county piano competition he puts his fist through a wall, threatening to derail his performance and disappoint his entire home town. When the local corporate farm ratchets up the pressure on him to sell his land, his only allies are Phillip, the cantankerous, elderly owner of the local Mexican restaurant and Alyssa, a teenage spitfire with dreams of being a farmer."
Jason London won "Best Actor" at the Hill Country Film Festival for his performance as Jack Ridge. And the film itself was named "Best Texas Film" at the Lone Star Film Festival.
---
David is an Emmy award-winning producer and editor, a feature film and music video director, and a motion graphics designer.
He received a News and Documentary Emmy Award in 2015 for producing and editing "Perilous Journey," an episode of 48 Hours which aired nationally on CBS. Over nearly 10 years, David edited over 40 episodes of 48 Hours. Other editing credits include the feature film The Condemned (2013), Britney and Kevin: Chaotic (2005), and CBS Sunday Morning.
David's work as a Music Video director has appeared on NBC, VH1, Pitchfork.com, Stereogum.com, MTVu.com, Consequence of Sound, and the Guardian.co.uk. As a freelance editor and motion graphics artist, David has done work for Microsoft, Fred Hutch, BGC3, Rock Island Communications, and YPO.org. Other Artisanal Television clients include The Brooklyn Botanic Garden, Scholastic, McMillan, and Johns Hopkins University.
In 2016, he directed his first feature film, As Far As The Eye Can See, starring Jason London and Danny Mora.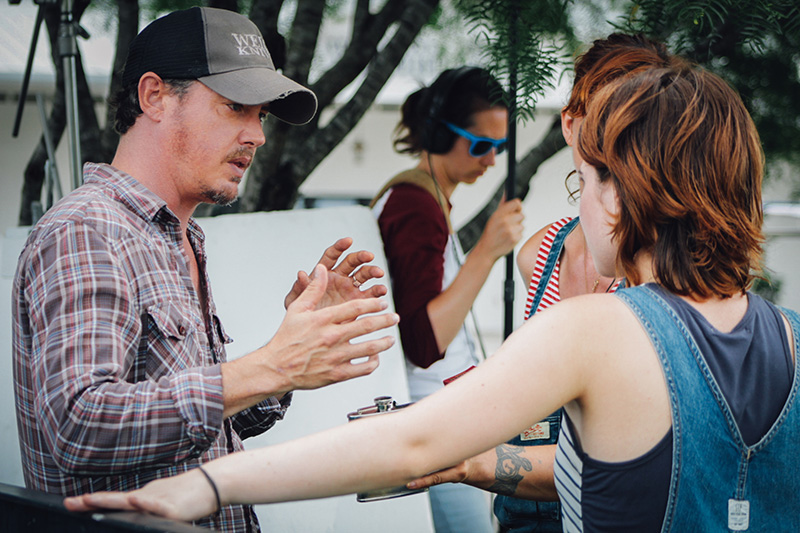 ---
---