Cadence: Video Poetry Festival 2021 [Online]
Screening online
Apr. 16–25, 2021
About
Verse meets visuals during a series of cinepoem screenings, ekphrastic responses, and generative workshops celebrating National Poetry Month.
Cadence: Video Poetry Festival, presented by Northwest Film Forum, programmed in collaboration with Seattle author Chelsea Werner-Jatzke and artist Rana San, is a series of screenings, workshops, and discussions on the genre of video poetry, during National Poetry Month.
The festival approaches video poetry as a literary genre presented as visual media that makes new meaning from the combination of text and moving image. Featuring screenings, an artist residency, generative workshops for youth and adults, and juried awards, Cadence fosters critical and creative growth around the medium of video poetry.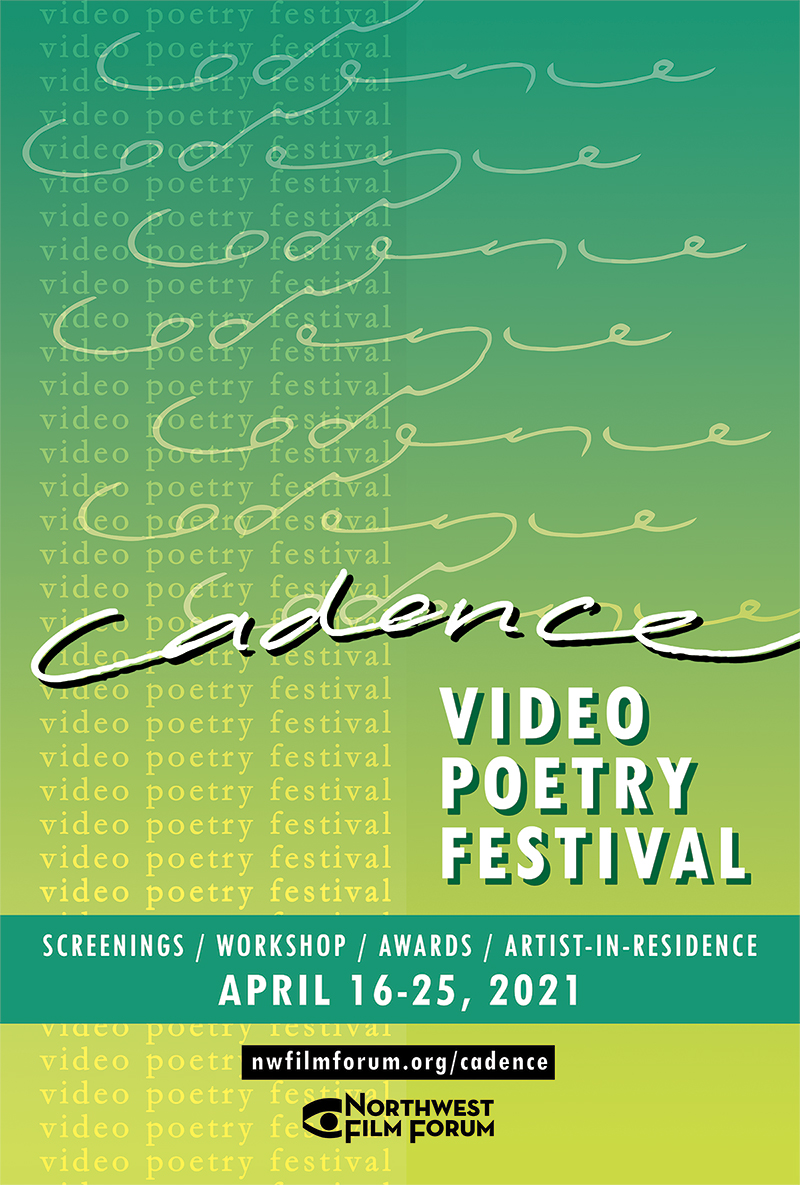 ---
---
Cadence accepts works that fit within the following categories of video poetry for inclusion in Cadence Video Poetry Festival.
Adaptations/Ekphrasis: Videos created to bring new meaning and dimension to pre-existing poetry. Any poems used for this purpose must be in the public domain or else used with written consent of the author.
Collaboration: Video poems created in collaboration between a video artist and writer.
Video by Poets: Poets creating video from, or as, their writing.
Poetry by Video Artists: Video artists using text visually or through audio intrinsic to the poetic meaning.
Wild Card: Video work that's poetically informed or poetry that's visually informed that doesn't neatly fit into one of the other categories.
Submissions for Cadence 2021 are open through March 1, 2021!
---
Cadence Artist-in-Residence: Natachi Mez
** The Cadence Artist-in-Residence program provides resources and tools for the development of a new video poem to screen at the 2021 festival! **
Natachi Mez is a first generation Nigerian American writer, performer, emcee, and teaching artist from the Sacramento area in California. Natachi was a three time member of the Barnard-Columbia Poetry Slam Team. Together, they were two time finalists at the College Union Poetry Slam Invitational (CUPSI) and were awarded Best Poem and Spirit of the Slam. Natachi has featured at Oberlin College, Urban Word NYC, the Nuyorican Poets Cafe, Sol Collective, and has performed in Paris, Istanbul, Berlin, and Copenhagen.
Natachi was the selected student speaker for Columbia University's 2019 Black Graduation, and her work can be found in RATROCK Magazine and on Write About Now. Natachi has founded, curated, and emceed concerts and poetry events. Whether as a performer or emcee, Natachi creates dynamic, interactive experiences that deepen audience engagement and celebrate community voice, making fluid the boundaries between featured artists and audience members. Natachi has worked with youth communities and people who are incarcerated to engage writing and rapping as tools of empowerment, interaction, and introspection. She has led writing and performance workshops at Tufts University, Rutgers University, Rikers Island, and more. Natachi is currently based in the Sacramento region.
---

Roland Dahwen
Roland Dahwen is a filmmaker and visual artist. He has been a recipient of the Oregon Media Arts Fellowship, an artist-in-residence at Portland Institute for Contemporary Art's Creative Exchange Lab, and a finalist for the Seattle Art Museum's Betty Bowen Award. He has made videos with several poets and writers, including Samiya Bashir (Field Theories), Dao Strom (Traveler's Ode, Flower Diatribe #1, Love|Object|Treason), and Stacey Tran (Haft-Seen).

Caryn Cline
Caryn Cline is a Seattle-based filmmaker, curator and educator, originally from the Missouri Ozarks.  Her short experimental, animated, found footage and "botanicollage" films have been screened at the Venice Biennale, Alchemy, the San Francisco Exploratorium, Antimatter, Experiments in Cinema, Anthology Film Archives, Analogia, and other festivals and venues.  Besides making films, she teaches handmade film techniques, is the Executive Director of the Interbay Cinema Society, and co-founder and co-curator of the Engauge Experimental Film Festival.

Catherine Bresner
Catherine Bresner is a poet and visual artist living in Seattle. Her hybrid book of poetry and poetry comics, the empty season, won the Diode Edition Book Prize in 2017.  She is also the author of the chapbook The Merriam Webster Series and the artist book Everyday Eros (Mount Analogue 2017). Her poetry has appeared in The Offing, Heavy Feather Review, Gulf Coast, Poetry Northwest, Passages North, Verse Daily and elsewhere.  She has been the coordinating editor of the Seattle Review and the publicity assistant for Wave Books. Currently, she is the managing editor for BOAAT Press. You can find more of her work at www.catherinebresner.com.
---
Chelsea Werner-Jatzke is a writer exploring the liminal spaces of the literary arts. She is the author of the chapbooks Adventures in Property Management (Sibling Rivalry, 2017) and Thunder Lizard (H_NGM_N, 2016). Her interest in how words are experienced has led to solo work and collaborations with artists across media to create gallery installations, classical music performances, broadsides, karaoke, and video poetry. She is co-founder and director of Till, a literary organization that offers an annual writing residency at Smoke Farm in Arlington, WA and a museum communications professional.
Rana San is an artist and arts administrator whose creative practice melds dreamwork, written word, body in motion, video poetry, and analog photography. She's interested in the ways we relate to ourselves, each other, our surroundings, the unknown, and the new meanings that are made in spaces where artistic mediums meet. In community, Rana crafts collective experiences that elevate the work of artists and activists using film, media, and contemporary performing arts to incite connection. She has curated and produced cultural festivals, museum programs, and intimate creative salons in Seattle, Istanbul, and Barcelona and serves as the Artistic Director at Northwest Film Forum.
---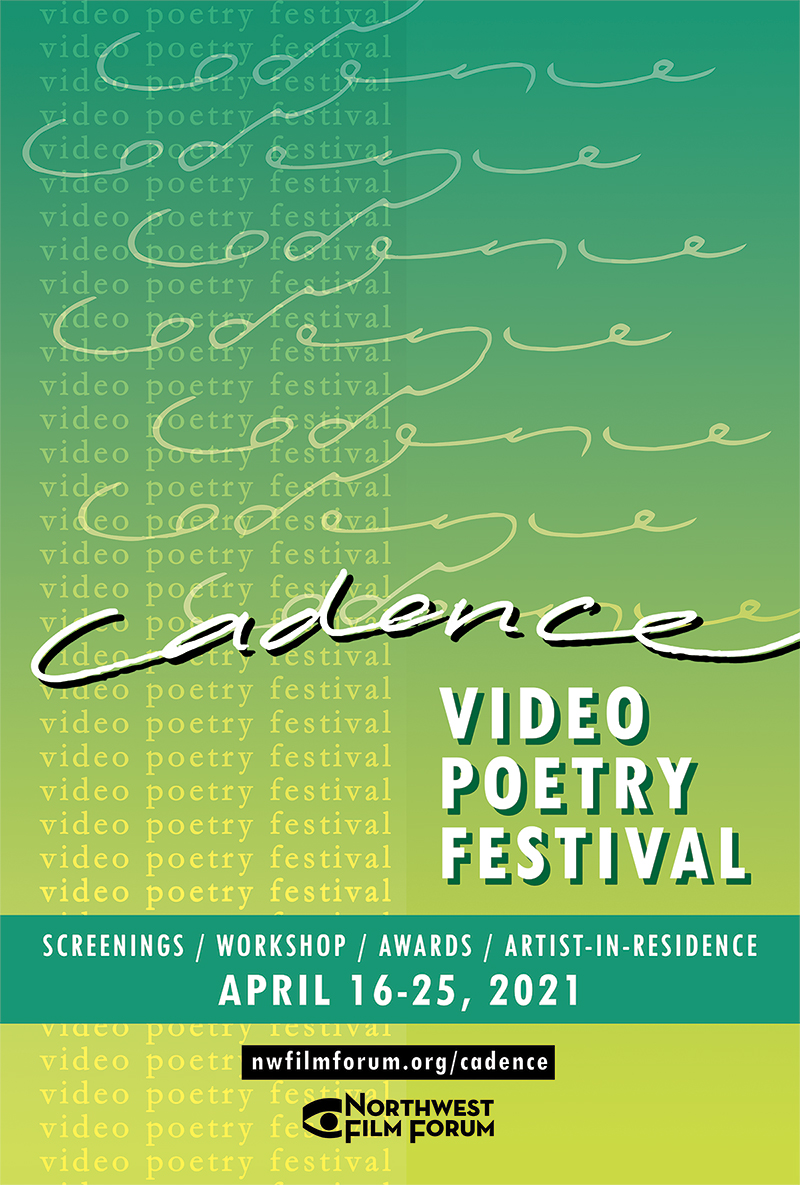 ---