Cadence: Video Poetry Festival 2021 [Online]
Screening online
Apr. 15–18, 2021
About
Verse meets visuals during a series of cinepoem screenings, ekphrastic responses, and generative workshops celebrating National Poetry Month.
Cadence: Video Poetry Festival, presented by Northwest Film Forum, programmed in collaboration with Seattle author Chelsea Werner-Jatzke and artist Rana San, is a series of screenings, workshops, and discussions on the genre of video poetry, during National Poetry Month.
The festival approaches video poetry as a literary genre presented as visual media that makes new meaning from the combination of text and moving image. Featuring screenings, an artist residency, generative workshops for youth and adults, and juried awards, Cadence fosters critical and creative growth around the medium of video poetry.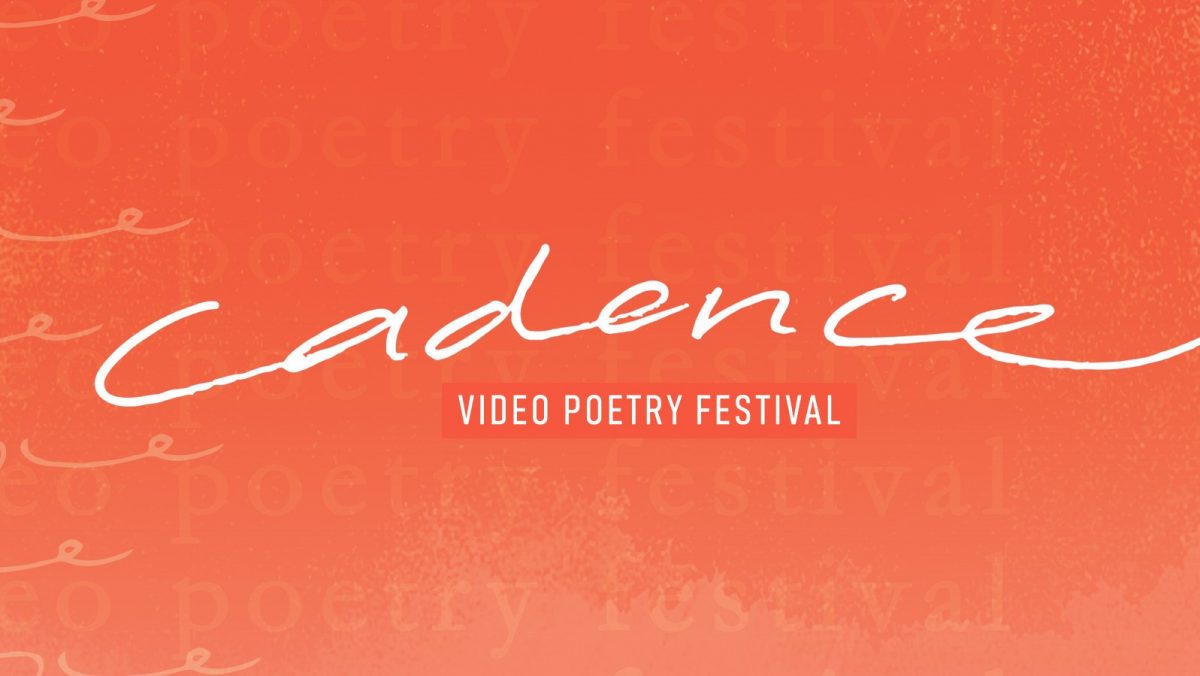 ---
---
Cadence accepts works no longer than 5 minutes that fit within the following categories of video poetry for inclusion in Cadence Video Poetry Festival. Works that exceed 5 minutes may be submitted in the Wild Card category.
Adaptations/Ekphrasis: Videos created to bring new meaning and dimension to pre-existing poetry. Any poems used for this purpose must be in the public domain or else used with written consent of the author.
Collaboration: Video poems created in collaboration between a video artist and writer.
Video by Poets: Poets creating video from, or as, their writing.
Poetry by Video Artists: Video artists using text visually or through audio intrinsic to the poetic meaning.
Wild Card: Video work that's poetically informed or poetry that's visually informed that doesn't neatly fit into one of the other categories and/or exceeds 5 minutes.
Submissions for Cadence 2021 open on January 1st, 2021!
---
Cadence Artist-in-Residence call for applications
DESCRIPTION
Northwest Film Forum selects an artist or artist team of two to develop a new video poem for inclusion in Cadence: Video Poetry Festival each year. The selected artist(s) will have access to NWFF's film equipment and edit lab, as well as an opportunity to participate in a scheduled workshop to develop or supplement their filmmaking and/or editing skills. The Artist-in-Residence will be asked to participate in a post-screening conversation with festival co-directors and other participating artists.
ELIGIBILITY
Artists or artist teams of two residing in Seattle, 18 years of age or older.
2021 APPLICATION PERIOD
Opens January 1, 2021.
---
Chelsea Werner-Jatzke is a writer exploring the liminal spaces of the literary arts. She is the author of the chapbooks Adventures in Property Management (Sibling Rivalry, 2017) and Thunder Lizard (H_NGM_N, 2016). Her interest in how words are experienced has led to solo work and collaborations with artists across media to create gallery installations, classical music performances, broadsides, karaoke, and video poetry. She is co-founder and director of Till, a literary organization that offers an annual writing residency at Smoke Farm in Arlington, WA and a museum communications professional.
Rana San is an artist and arts administrator whose creative practice melds dreamwork, written word, body in motion, video poetry, and analog photography. She's interested in the ways we relate to ourselves, each other, our surroundings, the unknown, and the new meanings that are made in spaces where artistic mediums meet. In community, Rana crafts collective experiences that elevate the work of artists and activists using film, media, and contemporary performing arts to incite connection. She has curated and produced cultural festivals, museum programs, and intimate creative salons in Seattle, Istanbul, and Barcelona and serves as the Artistic Director at Northwest Film Forum.
---
---