Local Sightings 2019: Dolphin Midwives + aesthetic.stalemate
This event took place on Sep 21, 2019
$13 General Admission
$10 Student/Child/Senior
$7 Member
About
In 2018, singer and experimental harpist, Sage Fisher aka Dolphin Midwives, asked multimedia artist Matt Henderson to collaborate on a live audio-visual performance for "A/V Party", a performance series at Open Signal, a media arts center in Portland, OR. This resulted in a series of immersive visual environments set to the music of Fisher's sophomore release "Liminal Garden" (Sounds et al/Beacon Sound 2019). The two will reunite to perform the formative collaboration together at Local Sightings.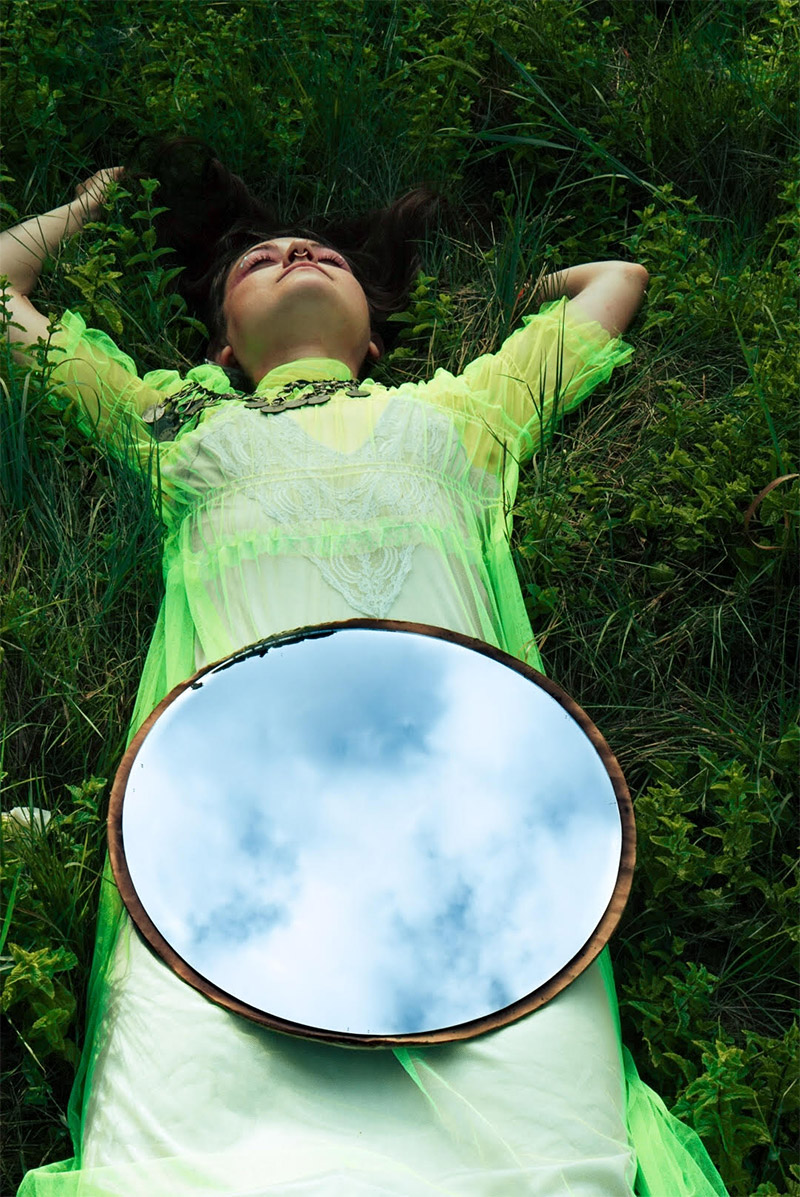 Sage Elaine Fisher is an American composer, performer and sound artist based in Portland, OR. She is best known for her performance project, Dolphin Midwives, which abstracts harp, voice and percussion using electronics, extended techniques and ritual processes. She explores themes of empathy, natural cycles, vulnerability, transformation and technology through social experiment, meditation, psychoacoustics and magic.
She has performed at various contemporary art centers and venues on the west coast, including Disjecta, S1, PICA, Coaxial Arts, and Columbia City Theatre, and shared her work at TBA Fest, Debacle Fest, PDX POP NOW, Olympia Experimental Music Festival, Subharmonic, The Wayward Music Series and the CMG's Improv Summit of Portland. In 2016, she released Orchid Milk, her first recording under the Dolphin Midwives moniker. Her installation, NATURAPHONES, was shown in 2017 at The Bison Building, as a culmination of a six month residency for PNCA+OCAC's ACD program, and featured four large-scale acoustic sculptures, ambient performance, and several sculptural prototypes. She founded and directed the Dröna Choir to perform her new choral work, invisibility ritual; performed on the new moon in total darkness, it explored the vast space between silence and sound. In 2018 she composed a new score for Night of the Living Dead, commissioned by the PJCE and supported by a RACC grant. Her sound art performance/installation, Break: preparations for the apocalypse, was shown at Variform Gallery in Dec 2018. Her sophomore album, Liminal Garden, (Sounds et al/Beacon Sound), was released Jan 18, 2019 to critics' acclaim.
Matt Henderson is a multidisciplinary artist melding installation art, music production, film, performance art, and virtual reality. He started a DIY venue and artist space in Northeast Portland called Xhurch. After co-directing the M.A.S.S. performance series he became enamored with virtual reality as a robust creative medium. In 2015, he organized a group of digital and new media artists under the banner of Portland Immersive Media Group and together they explored the potential of experiential art in both real and virtual environments. Currently, Matt is the Immersive Media Educator at Open Signal, helping to integrate a virtual production pipeline at the long-standing public access television center, as well as Instructor and Content Expert of Virtual & Augmented Realities at Portland Community College's Cascade Campus STEAM Spaces.
---
---