POSTPONED: SassyBlack's DEPRESSION: ANTIDOTE Film Screening & Talkback
This event took place on Mar 14, 2020
$23 VIP – Includes CD!
$17 General Admission
$13 NWFF Member
This event will include the world premiere screening of DEPRESSION: ANTIDOTE, a short film by Catherine Harris-White (SassyBlack) & Cleo Barnett.
A Q&A regarding the film and a short live performance by SassyBlack will follow.
About
Since depression is a natural occurrence, it is only right that we find its cure in nature. But what is depression? Is it grief? Is it sadness mixed with rage? Guilt? Or is it coming to terms with the way the world is, racism, homophobia, sexism, anti-Blackness and all.
It is all of this. It is functioning and nonfunctioning. Clear and murky and sometimes without resolve. But to know depression is the true antidote. To know what causes it and what lets it grow and dim is what ultimately will help cure it. Self love and understanding is at the root of this cure and there is no one way to reach it. However you approach it, the journey all begins the same: through discovery of self.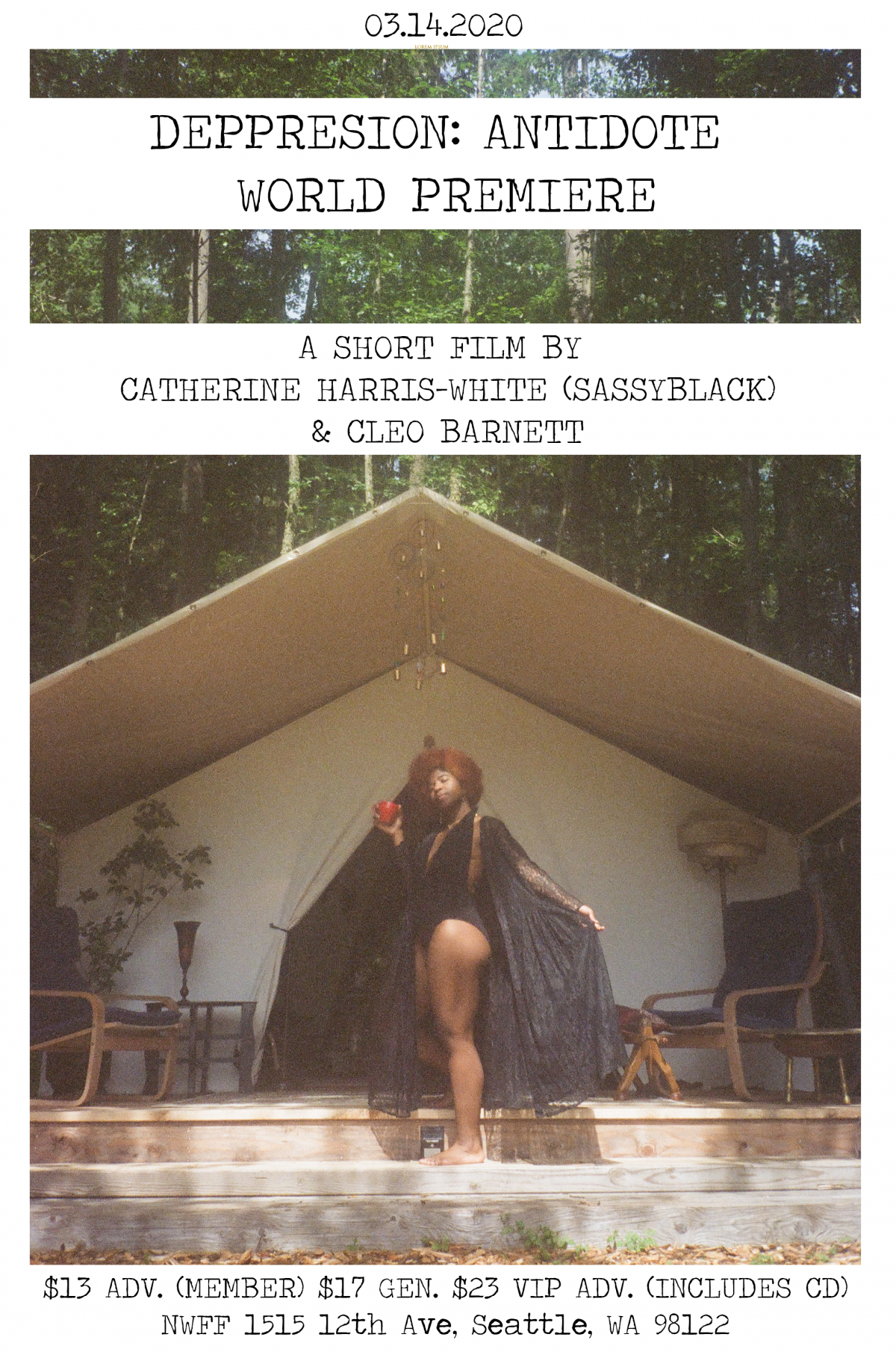 ---