Mourning Sickness Vol. 1 – Showgirls [In-Person Only]
Oct. 16, 2022:

7pm doors
8pm pre-show entertainment
8:30pm THRUST IT!
$17 General Admission
$13 Member/Student/Senior
FREE for a limited # of SQFF 2022 passholders!
⚠️ Public safety notice ⚠️
NWFF patrons will be required to wear masks that cover both nose and mouth while in the building. Disposable masks are available at the door for those who need them. We are not currently checking vaccination cards. Recent variants of COVID-19 readily infect and spread between individuals regardless of vaccination status.
NWFF is adapting to evolving recommendations to protect the public from COVID-19. Read more about their policies regarding cleaning, masks, and capacity limitations here.
⚠️ Content warning ⚠️
This film contains several explicitly sexual scenes, vulgar verbal abuse relating to sexuality and self-image, and a graphic and violent rape sequence in the third act. For more specific warnings, visit here.
"Thanks, I bought it at Versayce!"
The cult Midnight Movie of the 1990s is BACK with a VENGEANCE!
Showgirls is that singular film that's so bad it's good, and so good it's bad. Elizabeth Berkley (Saved By the Bell) stars as our heroine Nomi Malone, hitchhiking across DIFFERENT PLACES! as she chases her showgirl dreams. She ends up in Las Vegas, only to become trapped in the seedy underbelly of the strip clubs of the Vegas strip, where she meets the esteemed and prestigious Cristal Connors played by Gina Gershon (Bound). Can Cristal teach Nomi how to take the cash and cash the checks and show them what they want to see? Or tear her down and destroy her, keeping the spotlight all for herself?
(Paul Verhoeven, US & France, 1995, 128 min, in English)
Credit for all images on this page: Showgirls © 1995 Metro-Goldwyn-Mayer Studios Inc. All Rights Reserved.

Co-presented by Three Dollar Bill Cinema!
Oct. 13–23, 2022: Mark your calendars for SQFF!
Seattle Queer Film Festival has been an important part of the Seattle queer film community since 1996, and has remained the largest of its kind in the PNW. Since then the festival has expanded to intentionally showcase stories reflecting the vast spectrums and intersections of our queer communities. SQFF has evolved to be a hybrid festival, including in-person screenings, dazzling parties, engaging community meetups, virtual and IRL conversations, panels with filmmakers, and inspiring educational workshops.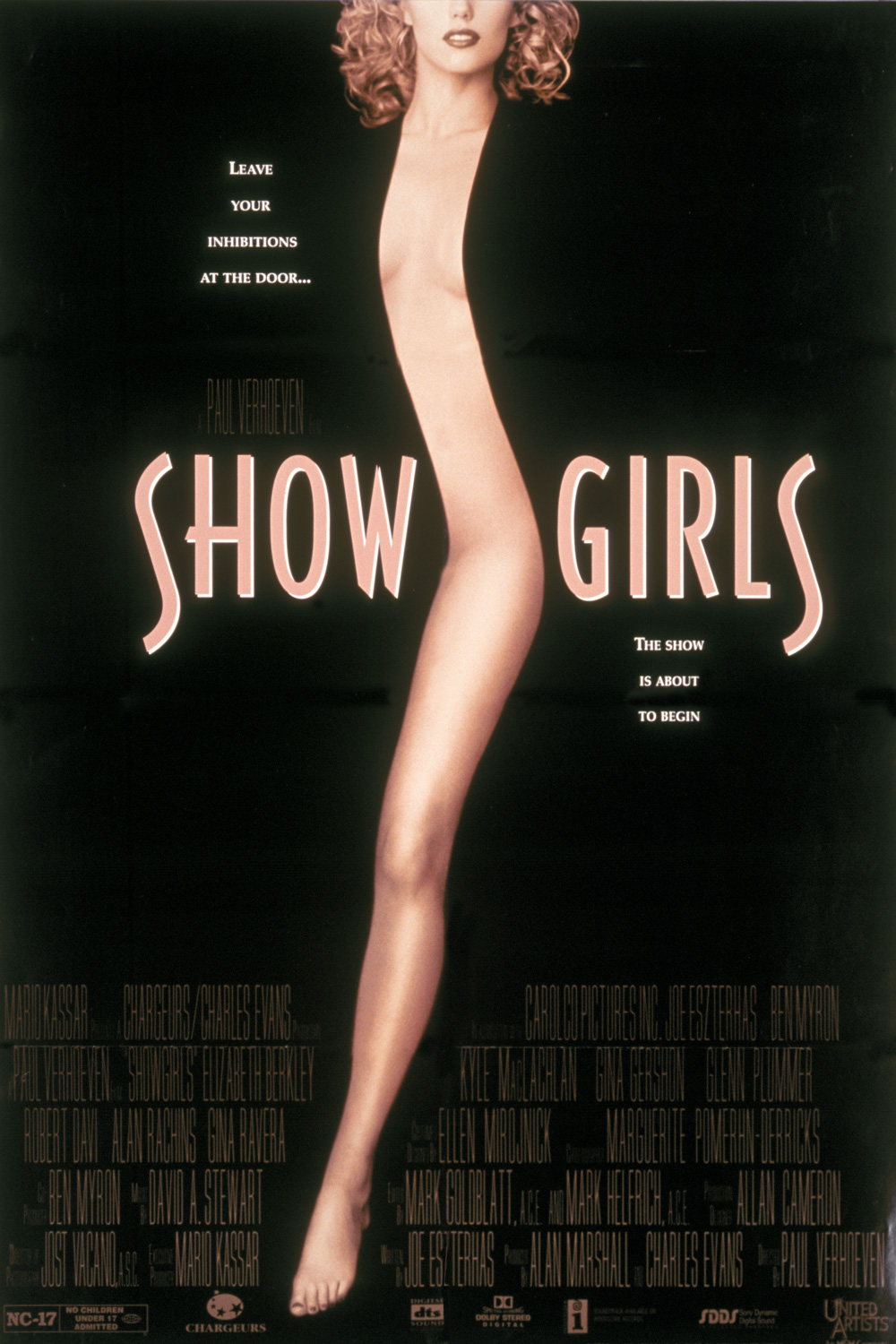 ---
---