The AMP Virtual Arts Series – Buddies [Online]
Screen this title
June 25: 7.00pm PDT
June 26–28: All day

Sliding scale admission: $0–25
---
Northwest Film Forum is SCREENING ONLINE! NWFF's physical space is temporarily closed in light of public health concerns around COVID-19, but community, dialogue, and education through media arts WILL persist.
• • HOW TO WATCH • •
Purchase your ticket through Brown Paper Tickets.
Your email receipt from Brown Paper Tickets will contain a link and password for viewing, under "Ticket Details". (Don't see it? Check your spam filter.)
If you encounter any issues logging in, please contact louie@nwfilmforum.org for a quick follow-up. (But please, check your confirmation email!)
Arthur J. Bressan, Jr.
US
1985
1h 21m
** Continue watching after this groundbreaking film to see a conversation with Bertram Johnson, Merri Ann Osbourne, Gerry McBarron, and LizAnn Jones about Seattle-area "Buddy" programs and caregiving started in the early years of HIV/AIDS. Moderated by Tony Radovich, Community Action Group member for The AMP: AIDS Memorial Pathway. **
About
** The monthly To Remember: The AMP Virtual Arts Series is co-presented with The AMP: AIDS Memorial Pathway. **
Arthur J. Bressan, Jr. (Gay USA) created this indie masterpiece in 1985, which was the first feature-length drama about AIDS. When 25-year-old gay yuppie David (David Schachter) volunteers to be a "buddy" to an AIDS patient, the gay community center assigns him to Robert (Geoff Edholm), a 32-year-old politically impassioned gay California gardener abandoned by his friends and lovers. Revolving around the confines of Robert's Manhattan hospital room, Bressan skillfully unfolds this devastating two-hander (the rest of the cast is only heard off-screen). As David gazes out at the piers and rooftops of Manhattan, we hear his deftly scripted diary entries in voiceover. And as David is changed by knowing Robert, so, too, are we. In the simplicity of the story and the elegance of its unfolding, Buddies achieves a rare perfection. It's a timeless portrayal of an entire era in gay history.
Buddies has long been unavailable, and Frameline is proud to present the new 2K digital restoration created by Vinegar Syndrome. Frameline, the San Francisco International LGBTQ Film Festival, presented the film's original world premiere on September 12th, 1985 at the Castro Theatre as a benefit for the Shanti Project, with Bressan and his cast in attendance. Five days later, on September 17th 1985, President Ronald Reagan said the word "AIDS" in public for the first time. Sadly, Bressan and actor Geoff Edholm both died of AIDS, in 1987 and 1989 respectively.
Buddies was scripted in San Francisco in five days with input from friends with AIDS. It was shot independently in nine days in New York, Washington, D.C., and San Francisco with a budget of approximately $27,000. Bressan said "For me there is a real moral issue in going around and raising several hundred thousand dollars to make a movie about the pain and suffering and lives of people with AIDS who can't make rent and are living on food stamps. I really felt I'd better make Buddies small, low-budget, and powerful… I did not want to spend a year or two doing an AIDS movie which should be made now."
Description from Frameline.org.
Praise for Buddies
"An urgently moving study of life and death in the AIDS era." – The Village Voice
"Not only the first narrative feature about AIDS, but also unquestionably one of the best." – NewNowNext
"Bressan has the unique ability to simultaneously maintain both the drama and the social message of Buddies. He never resorts to platitudes or stereotypes to hammer the message home, but instead trusts his characters to communicate their anger and affections through performance." – The Boston Globe (1985)

"[Buddies] is unerring in its presentation of gay sensibilities and the variety of responses to them. Nothing is glossed over, and the touching aspects of both the disease and personal commitments are presented truthfully." – New York Post (1985)
About Arthur J. Bressan, Jr.
One of the pioneers of independent gay cinema in the 1970s and '80s, Arthur J. Bressan, Jr. worked across multiple genres including documentary, narrative, adult, and short form filmmaking. Bressan's boldness and artistry as a writer-director earned him both acclaim and controversy over the course of his decade-long filmmaking career.
In addition to Buddies, one of Bressan's best known films includes the ambitious 1977 documentary Gay USA which showcased LGBT Pride celebrations across the country during the time of Anita Bryant's anti-gay crusade. A full filmography is available on the Bressan Project website.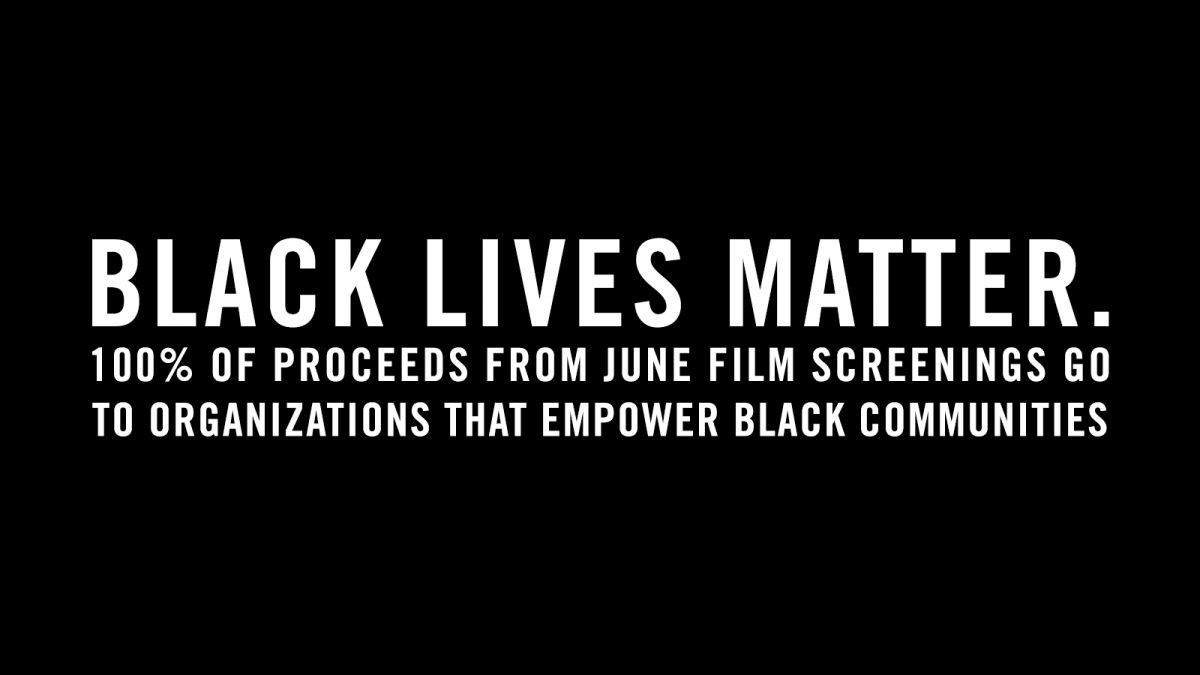 ---