Chameleon Street [In-Person Only]
This event took place Nov 10 - Dec 12, 2021
$13 General Admission
$10 Student/Child/Senior
$7 Member
⚠️ Public safety notice ⚠️
NWFF patrons will be required to wear face coverings while in the building. To be admitted, patrons ages 12+ will also be required to present EITHER proof of COVID-19 vaccination OR a negative result from a COVID-19 test administered within the last 48 hours by an official testing facility.
NWFF is adapting to evolving recommendations to protect the public from COVID-19. Read more about their policies regarding cleaning, masks, and capacity limitations here.
Wendell B. Harris Jr.
US
1990
1h 34m
About
Winner of the Grand Jury Prize at the 1990 Sundance Film Festival—yet criminally underseen for over three decades—Chameleon Street recounts the improbable but true story of Michigan con man Douglas Street, the titular "chameleon" who successfully impersonated his way up the socioeconomic ladder by posing as a magazine reporter, an Ivy League student, a respected surgeon, and a corporate lawyer. Elevated by a dexterous performance and daring direction from multi-hyphenate actor-writer-director Wendell B. Harris Jr., the film pins a lens on race, class and performance in American identity, which has lost none of its relevance. At once piercingly funny and aesthetically mischievous, Chameleon Street is a "lost masterpiece of Black American cinema" (BFI) long overdue to take its rightful place in the independent film canon.
** Newly restored in 4K from the original camera negative under the supervision of Wendell B. Harris Jr. **
(Wendell B. Harris Jr., US, 1990, 94 min, in English)
Description and image courtesy of Arbelos Films.
"Astonishingly, the tone of Harris's devastatingly analytical drama is frenetically comedic. Harris's surrealistic, cartoonish methods are as exuberant and freewheelingly associative as Douglas is—and the film's hyperbolic absurdities reflect the unredressed absurdities of American racial politics." – The New Yorker
"One performer's ode to another, Harris's film understands the paradoxical tragedy of Street's condition: Hiding his identity by necessity he nonetheless yearns to be unmasked, for only in being unmasked, as he is when he's stripped of his Bête disguise at that Yale party, can the brilliance of his subterfuge be recognized." – ArtForum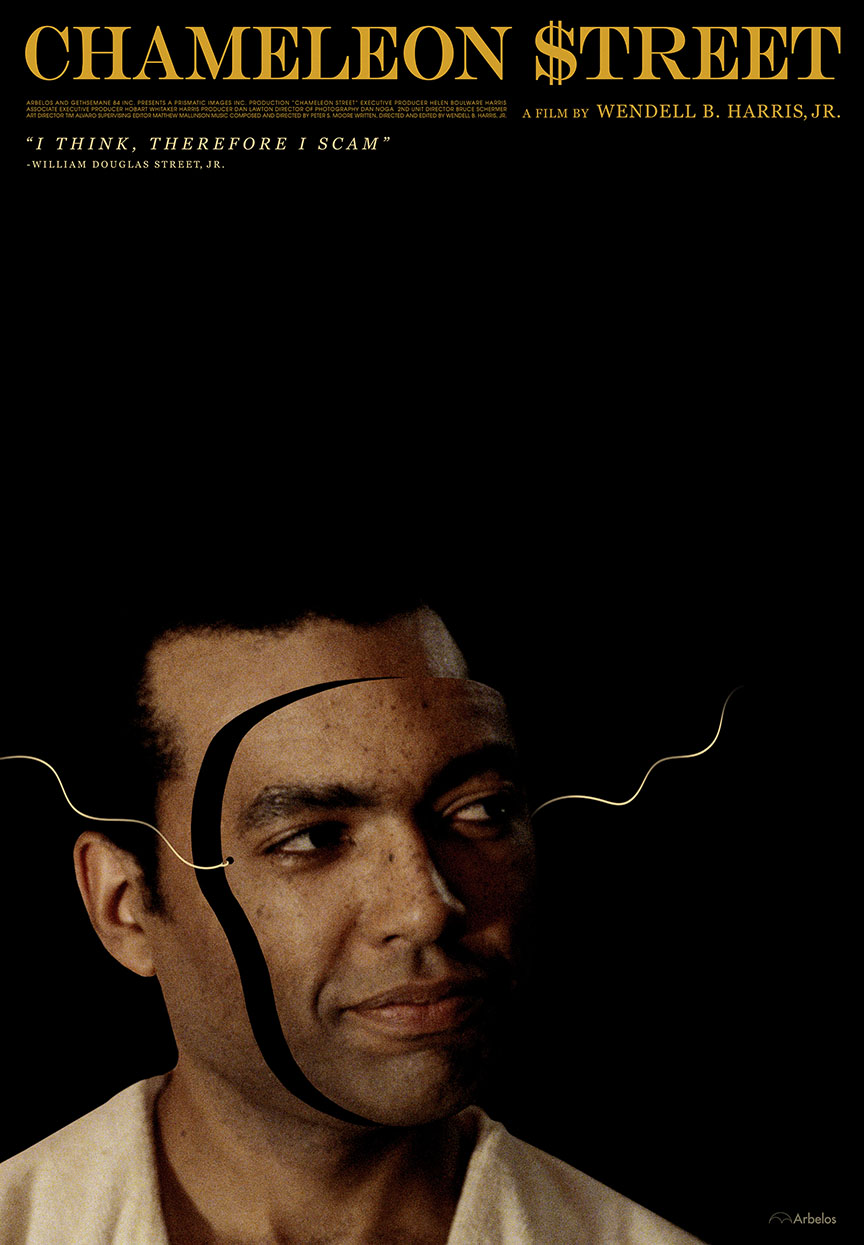 ---