Fog City Cinema – What's Up, Doc?
This event took place on Sep 1, 2019
$12 General Admission
$9 Student/Senior
$7 Member
** MEMBER SPECIAL! Get a series pass and watch all four films for only $22, or bring a friend to any screening for free! **
Peter Bogdanovich
US
1972
1h 34m
About
Mild-mannered Dr. Howard Bannister is a professor of musicology in Ames, Iowa. He and his straitlaced, controlling fiancée Eunice, go to San Francisco to attend a Congress of American Musicologists convention. Howard is one of two finalists vying for the $20,000 Larrabee Grant. But Howard's life in San Francisco is turned upside down when he meets Judy, a klutzy, directionless, but brilliant young woman. It's love at first sight for Judy, who does whatever she can to insinuate herself into Howard's life.
Description courtesy of Warner Brothers.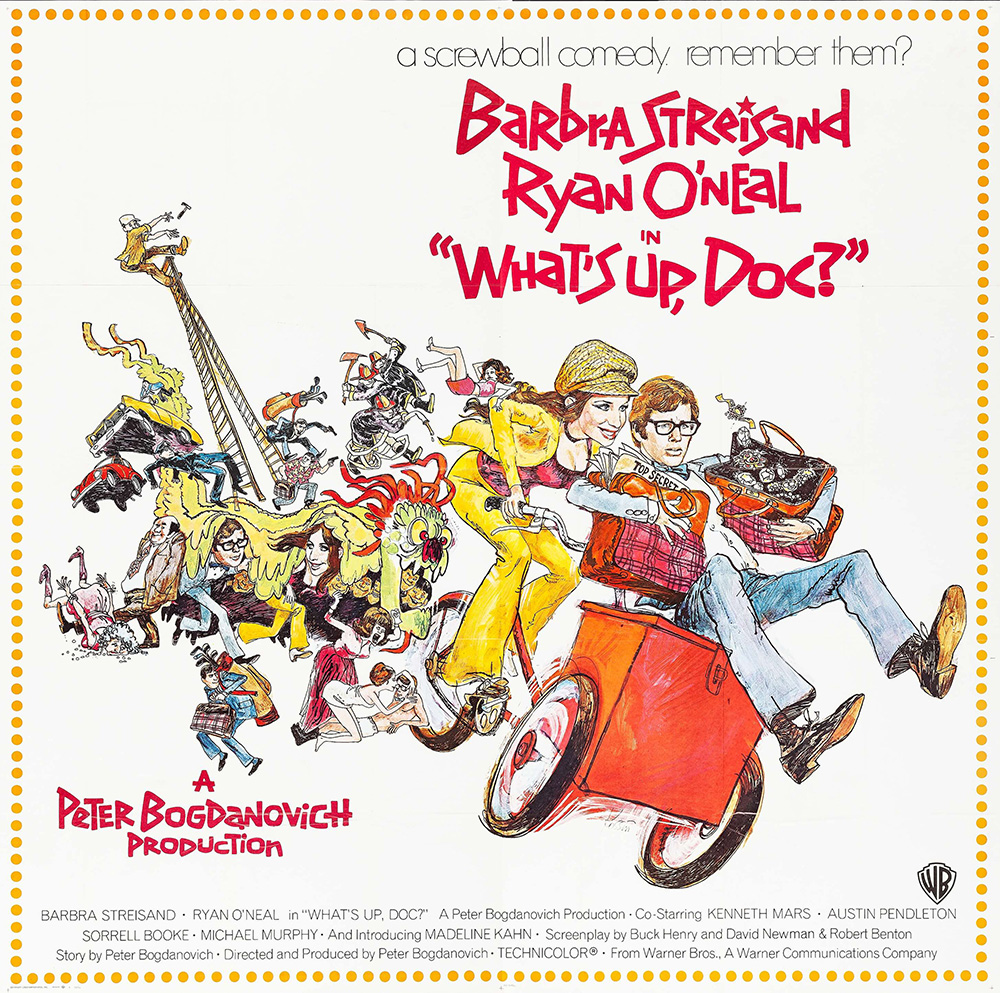 Curator's statement:
What's not to love about this film? Barbra Streisand causing mischief and upheaval left and right for everyone she meets, the adorable Ryan O'Neal being adorable, and MADELINE KAHN making her cinematic debut!!! Plus the best chase scene of any film, bar none! With sight gags at every turn, and cartoon clichés being turned on their heads as an angry mob hunts our two leads all through beautiful San Francisco, What's Up, Doc? provides audiences with a glorious tour of the city, including local absurdity Lombard Street. I never tire of this ensemble screwball, and I look forward to viewing it with you on the big screen.
— Erin O. Kay

---
Fog City Cinema is a series curated by local Art Director Erin O. Kay, who won the opportunity to program a summer series at auction during Northwest Film Forum's 2019 annual gala.
---
---