Lake Forest Park [In-Person Only]
This event took place Mar 2 - Mar 3, 2022
$13 General Admission
$10 Student/Child/Senior
$7 Member
⚠️ Public safety notice ⚠️
NWFF patrons will be required to double-mask while in the building. Disposable masks are available at the door for those who need them. To be admitted, patrons ages 5+ will also be required to present EITHER proof of COVID-19 vaccination OR a negative result from a COVID-19 test administered within the last 48 hours by an official testing facility. Boosters are strongly recommended, though not required for entry.
NWFF is adapting to evolving recommendations to protect the public from COVID-19. Read more about their policies regarding cleaning, masks, and capacity limitations here.
Kersti Jan Werdal
US
2021
1h
** Director Kersti Jan Werdal will be in attendance for a Q&A on Mar. 2! **
About
Through the showery urban and sleepy suburban landscapes of the American Pacific Northwest, Lake Forest Park follows a group of adolescent friends in the wake of a mysterious shared loss. Specificities regarding the event are minimally disclosed in the beginning of the film, allowing seemingly mundane vignettes to dovetail while charged with the subtext of confusion and grief. Traversing choppy waters on a ferry from Seattle, in tender moments of care and conflict between young people, and among the troubled institutional spaces of home and school, Lake Forest Park meditates on the loss inherent in the transition of things. As long takes unfold through shifts in light or the subtle progression of off-screen sound, the film reflects T.S. Eliot's thought that the essence of change is gradual and often unremarkable – the greying of the sky before a shower – more of a whimper than a bang.
Stills and synopsis courtesy of Lake Forest Park.
(Kersti Jan Werdal, US, 2021, 60 min, in English)
"Werdal and her team create a magic cinematic hour that is a beautiful elision of sound and image. Static, meticulously composed shots that linger and allow the spectator to look, spectral light and a tonal shift between innocence and ominousness results in a textural and deliberate vision of what it feels like to be an alienated adolescent existing in the spongy, humid universe of the Pacific Northwest." – Pamela Cohn, Filmmaker Magazine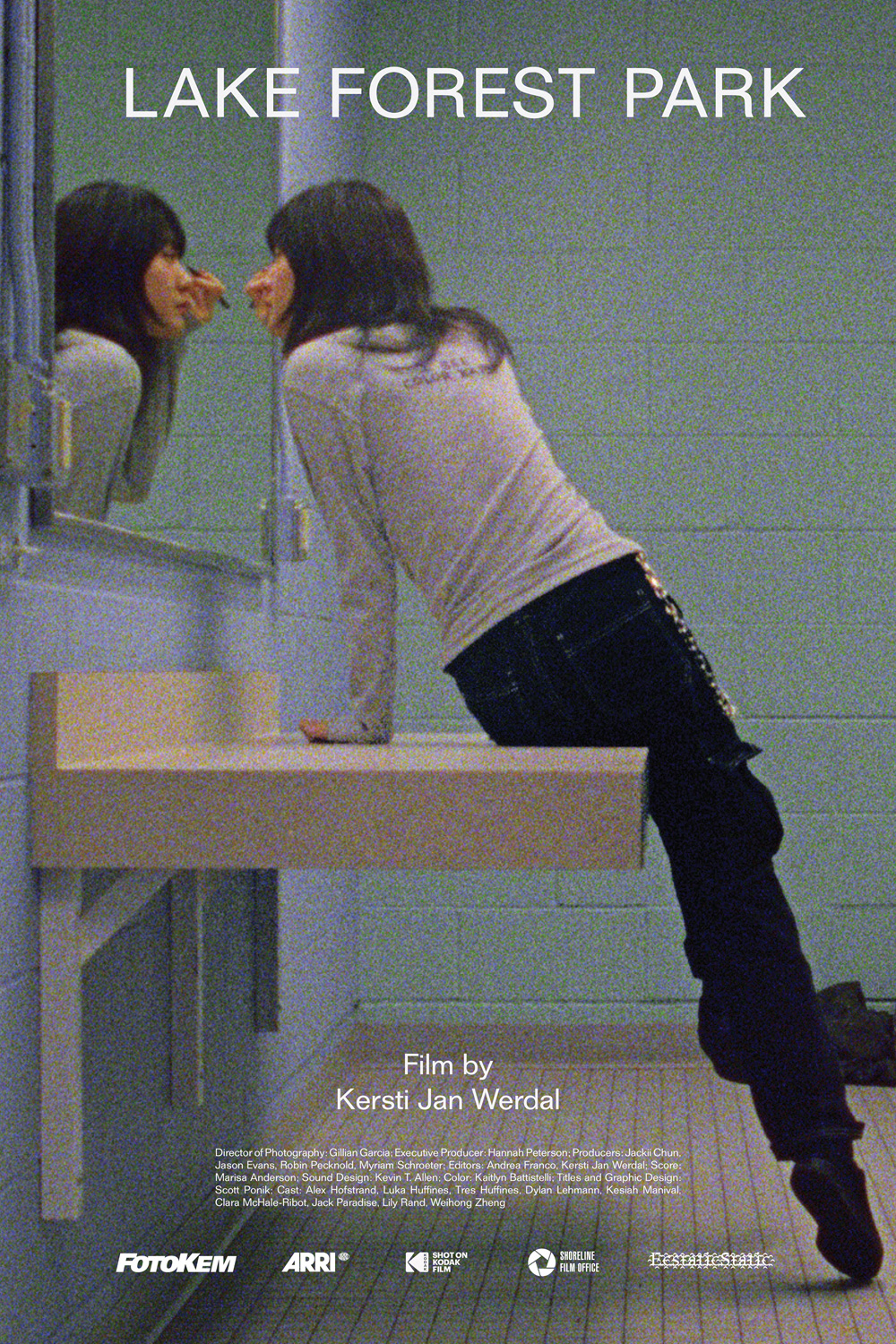 ---