Local Sightings 2022 – Reciprocity Project – Season 1 [Hybrid]
Watch online: Sep. 16–25

Watch in person: Sep. 20 at 7pm
$13 General Admission
$10 Student/Child/Senior
$7 Member
$5 – $25 Sliding Scale
$60 – $150 Sliding Scale
VIRTUAL, IN-PERSON, and HYBRID (virtual AND in-person) Festival Passes and Individual Tickets are available!
Click for Accessibility Info
Ticketing, concessions, cinemas, restrooms, and our public edit lab are located on Northwest Film Forum's ground floor, which is wheelchair accessible. All doors in Northwest Film Forum are non-motorized, and may require staff assistance to open. Our upstairs workshop room is not wheelchair accessible.
We have a limited number of assistive listening devices available for programs hosted in our larger theater, Cinema 1. These devices are maintained by the Technical Director, and can be requested at the ticketing and concessions counter. Also available at the front desk is a Sensory Kit you can borrow, which includes a Communication Card, noise-reducing headphones, and fidget toys.
The Forum does NOT have assistive devices for the visually impaired, and is not (yet) a scent-free venue. Our commitment to increasing access for our audiences is ongoing, and we welcome all public input on the subject!
If you have additional specific questions about accessibility at our venue, please contact our Patron Services Manager at cris@nwfilmforum.org. Our phone number (206-329-2629) is voicemail-only, but we check it often.
Made possible due to a grant from Seattle Office of Arts & Culture, in partnership with Sensory Access, our Sensory Access document presents a visual and descriptive walk-through of the NWFF space. View it in advance of attending an in-person event at bit.ly/nwffsocialnarrativepdf, in order to prepare yourself for the experience.
NWFF patrons will be required to wear masks that cover both nose and mouth while in the building. Disposable masks are available at the door for those who need them. We are not currently checking vaccination cards. Recent variants of COVID-19 readily infect and spread between individuals regardless of vaccination status.
Read more about NWFF's policies regarding cleaning, masks, and capacity limitations here.
About
(Princess Daazhraii Johnson, Brit Hensel, David Hernández Palmar, Geo Neptune, Brianna Smith, Jeremy Dennis, Justyn Ah Chong, Jacob Bearchum, Taylor Hensel, Adam Mazo, Chris Newell, Roger Paul, Kavita Pillay, Tracy Rector, Lauren Stevens, AK, 2022, 68 min, in English)
Facing a climate crisis, the Reciprocity Project embraces Indigenous value systems that have bolstered communities since the dawn of humanity. To heal, we must recognize that we are in relationship with Earth, a place that was in balance until the modern industrial age.
This short film series and multimedia platform (reciprocity.org) invites learning from time-honored and current Indigenous ways of being. In Season 1 of the Reciprocity Project, storytellers and community partners created films in response to a question: What does "reciprocity" mean to your community?

Co-presented with Nia Tero
Nia Tero is a US-based non-profit working in solidarity with Indigenous peoples and movements worldwide. Our governing bodies, leadership and staff are of diverse non-Indigenous and Indigenous identities and life experiences. We view this diversity as a source of our strength as a bridging organization, committed to Indigenous self-determination and an inclusive culture guided by Indigenous wisdom, practices and protocols.

Co-presented with REI
At Recreational Equipment, Inc. (REI) we believe a life outdoors is a life well-lived!
We believe that it's in the wild, untamed and natural places that we find our best selves, so our purpose is to awaken a lifelong love of the outdoors, for all.
Since 1938, we have been your local outdoor co-op, working to help you experience the transformational power of nature. We bring you top-quality gear and apparel, expert advice, rental equipment, inspiring stories of life outside and outdoor experiences to enjoy alone or share with your friends and family. And because we have no shareholders, with every purchase you make with REI, you are choosing to steward the outdoors, support sustainable business and help the fight for life outside.
So whether you're new to the outdoors or a seasoned pro, we hope you'll join us.
FAQ: How do I watch online?
FAQ: How do I watch in-person?
Purchase your ticket through Brown Paper Tickets; come to the show!
You can also purchase a ticket on the day of the screening at Northwest Film Forum's box office (1515 12th Ave, Seattle).
If you have purchased a Hybrid or In-Person-Only Festival Pass, we'll be able to look you up at Will Call by the name you purchased under.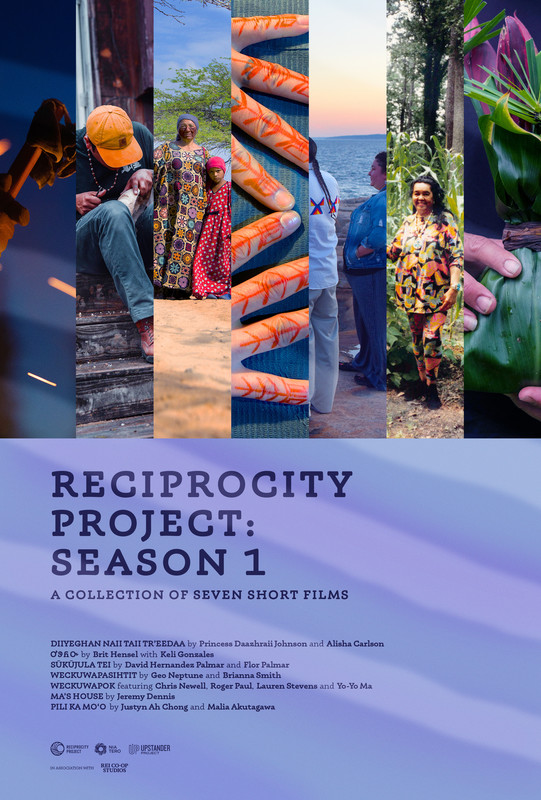 ---
⚠️ Please note: NWFF patrons will be required to wear masks that cover both nose and mouth while in the building. We are not currently checking vaccination cards.
Presented by Seattle's Northwest Film Forum, the 25th Annual Local Sightings Film Festival is a virtual-and-in-person showcase of creative communities from throughout the Pacific Northwest. The 2022 program, which runs from September 16–25, features a competitive selection of curated short film programs and feature films, inviting regional artists to experiment, break, and remake popular conceptions around filmmaking and film exhibition.
Local Sightings champions emerging and established talent, supports the regional film industry, and promotes diverse media as a critical tool for public engagement.
---