Local Sightings 2022 – Changer: A Hand Telling [Hybrid]
Watch online: Sep. 16–25

Watch in person: Sep. 17 at 4:30pm
$13 General Admission
$10 Student/Child/Senior
$7 Member
$5 – $25 Sliding Scale
$60 – $150 Sliding Scale
VIRTUAL, IN-PERSON, and HYBRID (virtual AND in-person) Festival Passes and Individual Tickets are available!
Click for Accessibility Info
Ticketing, concessions, cinemas, restrooms, and our public edit lab are located on Northwest Film Forum's ground floor, which is wheelchair accessible. All doors in Northwest Film Forum are non-motorized, and may require staff assistance to open. Our upstairs workshop room is not wheelchair accessible.
We have a limited number of assistive listening devices available for programs hosted in our larger theater, Cinema 1. These devices are maintained by the Technical Director, and can be requested at the ticketing and concessions counter. Also available at the front desk is a Sensory Kit you can borrow, which includes a Communication Card, noise-reducing headphones, and fidget toys.
The Forum does NOT have assistive devices for the visually impaired, and is not (yet) a scent-free venue. Our commitment to increasing access for our audiences is ongoing, and we welcome all public input on the subject!
If you have additional specific questions about accessibility at our venue, please contact our Patron Services Manager at cris@nwfilmforum.org. Our phone number (206-329-2629) is voicemail-only, but we check it often.
Made possible due to a grant from Seattle Office of Arts & Culture, in partnership with Sensory Access, our Sensory Access document presents a visual and descriptive walk-through of the NWFF space. View it in advance of attending an in-person event at bit.ly/nwffsocialnarrativepdf, in order to prepare yourself for the experience.
NWFF patrons will be required to wear masks that cover both nose and mouth while in the building. Disposable masks are available at the door for those who need them. We are not currently checking vaccination cards. Recent variants of COVID-19 readily infect and spread between individuals regardless of vaccination status.
Read more about NWFF's policies regarding cleaning, masks, and capacity limitations here.
About
(Howie Seago, Lower Elwha s'Klallam tribal land, 2021, 60 min, in American Sign Language, English)
** Post-screening Q&A will include live captioning **
Changer: A Hand Telling is an innovative Deaf-centric and Native-centric filmed performance with Deaf Native storytellers performing the Coast Salish myth of CHANGER in Native and artistic sign language and the next evolution of an original play by Fern Naomi Renville (Sisseton Wahpeton Oyate) and Roger Fernandes (Lower Elwha S'Klallam, Makah).
Helmed by Deaf director Howie Seago, CODA film maker Kyle Seago and Native film maker Raven Two Feathers, Changer: A Hand Telling is a cinematic take on Coast Salish origin stories. Filmed on the traditional lands of the Lower Elwha s'Klallam Tribe, the narrative follows mythic characters into a future transformed by tribes exercising sovereign treaty rights.

Co-presented with Children's Film Festival Seattle!
Since 2005, Children's Film Festival Seattle has grown to become the largest film festival on the West Coast dedicated to children and families. Each year, CFFS provides a joyous and dynamic environment that inspires young people to participate as agents of change in their local and global communities. While staying committed to racial and gender equity, inclusivity, social justice and global awareness, the festival showcases the best age-appropriate visual storytelling for young people.

Co-presented with Deaf Spotlight!
Deaf Spotlight is a nationally recognized leader in Deaf arts. We emerged from the first Seattle Deaf Film Festival in 2012. Our programming has since expanded to include theater productions, an annual art camp for Deaf youth, curated visual art exhibitions, and workshops for Deaf artists.

Co-presented Sound Theatre Company!
Sound Theatre Company empowers artists to give voice to the dignity and diversity of the human experience – moving audiences toward a more just and compassionate world.
FAQ: How do I watch online?
FAQ: How do I watch in-person?
Purchase your ticket through Brown Paper Tickets; come to the show!
You can also purchase a ticket on the day of the screening at Northwest Film Forum's box office (1515 12th Ave, Seattle).
If you have purchased a Hybrid or In-Person-Only Festival Pass, we'll be able to look you up at Will Call by the name you purchased under.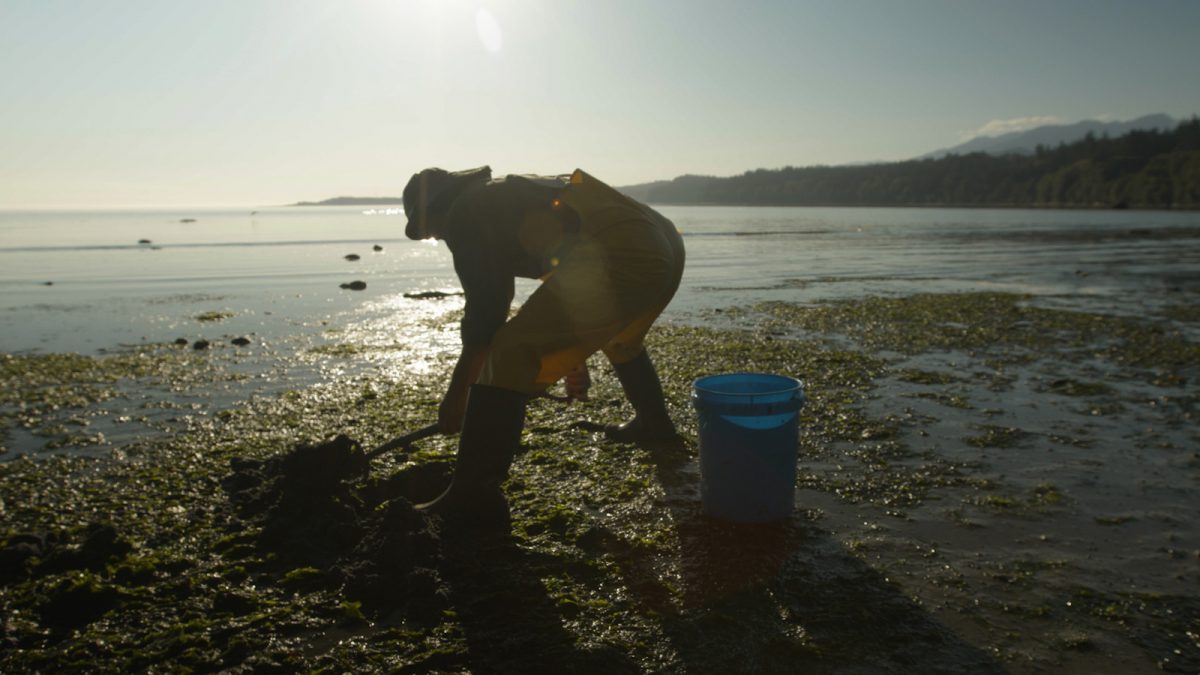 ---
⚠️ Please note: NWFF patrons will be required to wear masks that cover both nose and mouth while in the building. We are not currently checking vaccination cards.
Presented by Seattle's Northwest Film Forum, the 25th Annual Local Sightings Film Festival is a virtual-and-in-person showcase of creative communities from throughout the Pacific Northwest. The 2022 program, which runs from September 16–25, features a competitive selection of curated short film programs and feature films, inviting regional artists to experiment, break, and remake popular conceptions around filmmaking and film exhibition.
Local Sightings champions emerging and established talent, supports the regional film industry, and promotes diverse media as a critical tool for public engagement.
---