Miss Juneteenth [Online]
View this title July 1–31, 2020
General Pricing:
$6.99 48-hour rental
$12.99 purchase
Channing Godfrey Peoples
US
2020
1h 43m
About
Turquoise Jones is a single mom who holds down a household, a rebellious teenager, and pretty much everything that goes down at Wayman's BBQ & Lounge. Turquoise is also a bona fide beauty queen – she was once crowned Miss Juneteenth, a title commemorating the day slaves in Texas were freed – two years after the Emancipation Proclamation. Life didn't turn out as beautifully as the title promised, but Turquoise, determined to right her wrongs, is cultivating her daughter, Kai, to become Miss Juneteenth, even if Kai wants something else.
—
Miss Juneteenth is a film defined by its gentle beauty and simplicity as it charts the life of Turquoise Jones, who's navigating the choppy waters of motherhood, being poor, and pouring her own dreams into her daughter, Kai, who is reluctant at best about participating in the Miss Juneteenth pageant that Turquoise herself won as a teenager. The stakes in some ways may seem low. Will Kai win the pageant? Will the relationship between Kai and Turquoise break under the strain of the complications between them? Will Turquoise choose love with the men before her or a different track entirely? But Peoples treats her characters with a sincerity that gives them heft. The film itself struck me for the depth of feeling it engenders, the beauty of Black life it swims in, and its specificity. This is what I yearn to see on the screen as a critic and viewer: evocative portraits of Black life that shirk expectations in favor of simple beauty and psychologically rich characterization. – Angelica Jade Bastién, Vulture

"Miss Juneteenth easily reflects a worldview where Black women are three-dimensional and empowered." – Li Lai, Mediaversity Reviews
"Miss Juneteenth carves out a gorgeous space for a celebration of Black womanhood within this universally moving story of mothers, daughters, and how we try to give the world to those that we love." – Caitlin Kennedy, Nighmarish Conjurings
"Miss Juneteenth is a film of small moments that tackle weighty concepts. It avoids big proclamations, opting instead for subtle emotional notes that ring true." – Erica Ciccarone, Nashville Scene
"It's a story that doesn't ignore the realities of being Black in America, acknowledging deep-seated issues that the country continues to grapple with." – Zach Long, Time Out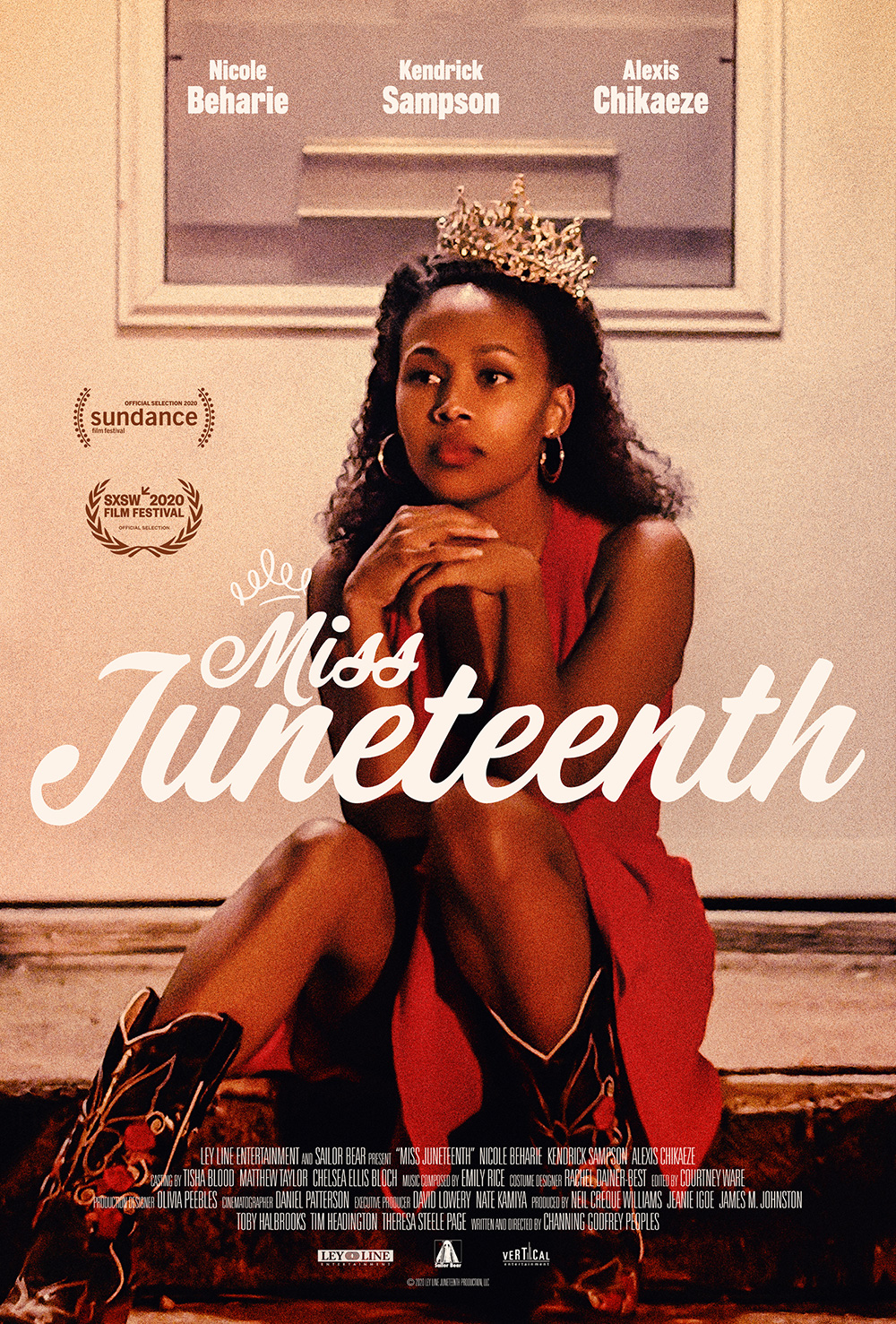 ---