Earshot Jazz DOUBLE FEATURE: No Maps On My Taps + About Tap [In-Person Only]
This event took place Oct 8 - Oct 13, 2022
$13 General Admission
$10 Student/Child/Senior
$7 Member
⚠️ Public safety notice ⚠️
NWFF patrons will be required to wear masks that cover both nose and mouth while in the building. Disposable masks are available at the door for those who need them. We are not currently checking vaccination cards. Recent variants of COVID-19 readily infect and spread between individuals regardless of vaccination status.
NWFF is adapting to evolving recommendations to protect the public from COVID-19. Read more about their policies regarding cleaning, masks, and capacity limitations here.
George T. Nierenberg
US
1979-1985
1h 25m
About
** A stage-shaking, dynamite documentary double-feature, co-presented with Earshot Jazz! Take in two of Milestone's most toe-tapping tributes to the rhythm that makes life worth livin' – for the price of just one show. **
No Maps On My Taps
(George T. Nierenberg, US, 1979, 58 min, in English)
About Tap
(George T. Nierenberg, US, 1985, 27 min, in English)
Filmed at a time when there was a question of tap dance's survival, George Nierenberg's remarkable No Maps On My Taps offered brilliant insight into this indigenous American art form. The film's incandescent artistry helped bring about a renaissance that has thrived to this day.
The remarkable spirit of tap dancers and their history provides a joyous backdrop for intimate portraits of hoofers Sandman Sims, Chuck Green and Bunny Briggs. The three legendary tap artists may have represented very different aesthetics but they shared a solidarity of spirit and tales of a long life on the road. About Tap, Nierenberg's brilliant and blissful followup film, introduces Gregory Hines, who shares his childhood memories of watching and imitating the tap dance greats at the Apollo Theater.
Taken together, Nierenberg's extraordinary documentaries tell the story of tap as a powerful expression of Black heritage and culture.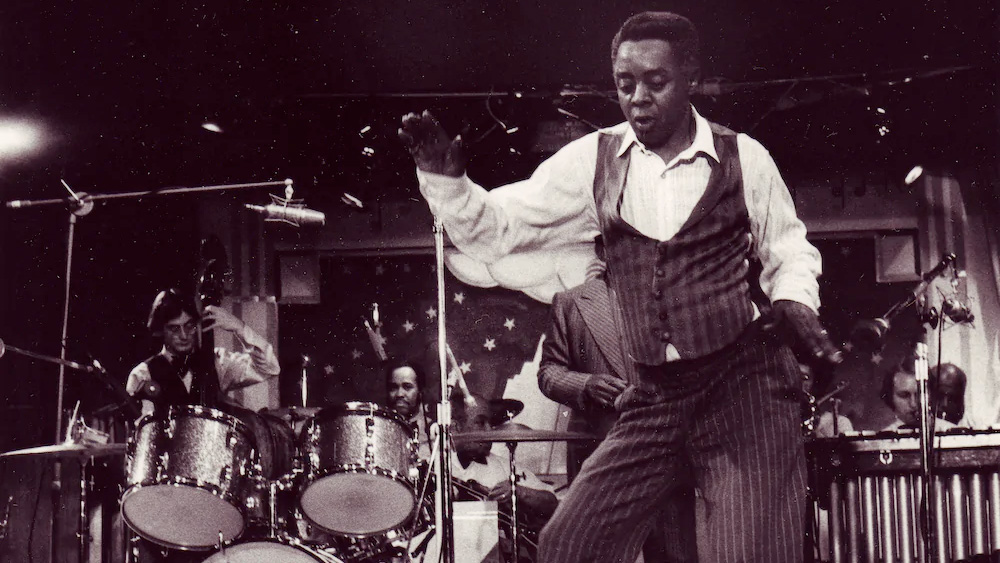 About Alex Dugdale:
Photo credit: Daniel Sheehan. Profile written by Paul Rauch.

"A Mirror and Focus for the Jazz Community" is the credo that greets Earshot Jazz members and the public at large with every monthly edition of Earshot Jazz that lands in mailboxes and populates racks and tables in coffee houses throughout the city. It was what initially popped into the mind of Alex Dugdale when receiving the call from Executive Director John Gilbreath informing him that he had been chosen to be Festival Artist in Residence for the 2022 Earshot Jazz Festival. He knew that he wanted his program and his contributions to reflect the immense talent and diversity of the Seattle jazz scene that had surrounded him and embraced him as an artist.
How to best utilize the image and focus of the Seattle jazz community was another matter. His mind swelled with all the projects, and notions of projects, he had conceived without having the proper opportunity and facility to bring them to fruition. It appeared that opportunity had actually arrived.
"I've had a bunch of ideas for groups that I've wanted to do and tunes I've wanted to arrange. I have original compositions that haven't had the right opportunity to be presented in the dream context; it's literally a dream come true. These dreams I've had of putting on a big tap concert, a big band concert, of putting together a rockin' party band, Earshot is giving me the opportunity to make those dreams come true," says Dugdale.
Dugdale draws from a skillset that mainly concerns the saxophone and the art of tap dancing. He has occupied both the lead alto and baritone saxophone chairs of the Seattle Repertory Jazz Orchestra (SRJO) and thrilled Seattle jazz audiences with his Fade Quintet, which features his tenor playing. Yet, it was his feet that initially enraptured Earshot members, performing tap during the annual SRJO/Earshot presentation of Duke Ellington's Sacred Concert. Thus, fully employing his own talents, and those of the scene that had essentially raised him as an artist, would take some serious forethought.
Dugdale ultimately decided on four programs to be presented at this year's festival: two at the Forum at Town Hall, and, somewhat surprisingly, two at the Sea Monster in Wallingford. In going both formal hall and neighborhood, he felt he was putting a focus on his everyday life as an artist in Seattle and on the musical souls that surround that daily grind.
"Alex Dugdale: Deca-Dance" on October 13 begins the residency with the artist fronting a ten-piece funk band at the Sea Monster, presenting original music and favorite covers in the dance party mode. A five-piece horn section will front the band, backed by long-time mates in the rhythm section: bassist Greg Feingold, drummer Max Holmberg, keyboardist John Hansen, and guitarist Cole Schuster.
The second installment, "What We Have on Tap," on October 28, features Dugdale as a tap artist, performing with pianist Dave Meder and his trio. Meder, who attended the Eastman School of Music with Dugdale, provides a musical context that incorporates the tap artist as an improvising soloist within the band concept. This reflects Fade Quintet performances in which the artist's solos are both of the saxophone and tap dance variety within the hard bop idiom. It was a concept that emboldened Dugdale to take tap out of its limited historical context and move it forward as his own dance skill set continued to evolve. It was tap that made him fall in love with jazz in the first place. "I think like a horn soloist when I tap dance. As I grew more musically on my instruments, I was able to make sense of my skills with my feet and turn that into music. I had a lot of chops in my feet, but I wasn't saying anything," he recalls vividly.
Dugdale will invite other tap artists to join for an evening unlike any other in the vaunted history of the Earshot Jazz Festival.
Dugdale returns to the Forum on November 1 for a concert featuring a 19-piece big band. Featuring a commissioned piece written for the festival, as well as compositions written by Seattle friends, the performance will include full band arrangements of the music of Marina Albero, which Dugdale arranged and performed with Albero and the Roosevelt High School Jazz Band during the pianist's residency at the 2021 Earshot Jazz Festival. It was that assignment that allowed Dugdale to gain confidence as a large ensemble composer/arranger, after initially finding the project somewhat intimidating.
Dugdale's "Festival Wrap" completes his residency November 6 at the Sea Monster, featuring his sextet in full-on, hard bop mode. It is there that festival patrons can see the artist in his "natural state," so to speak, tearing things up on alto and tenor and injecting tap solos into a musical style reminiscent of Art Blakey's Jazz Messengers. Dugdale will be joined on the front line by trumpeter Jun Iida.
To think of his name archived historically alongside previous holders of the festival residency such as Jay Thomas, Jovino Santos Neto, Marina Albero, and Dawn Clement is a phenomenon he describes as "mind-blowing, humbling, exciting, and nerve-wracking." He adds thoughtfully, "I'm honored to be a part of this now."
In the end, dealt with a hand of four aces, Dugdale will continue to formulate his answer to the question of what jazz music means to him. His residency provides the tools, to perhaps, better facilitate the response. "I know it when I hear it; it's something you feel. I want to experiment with that feeling."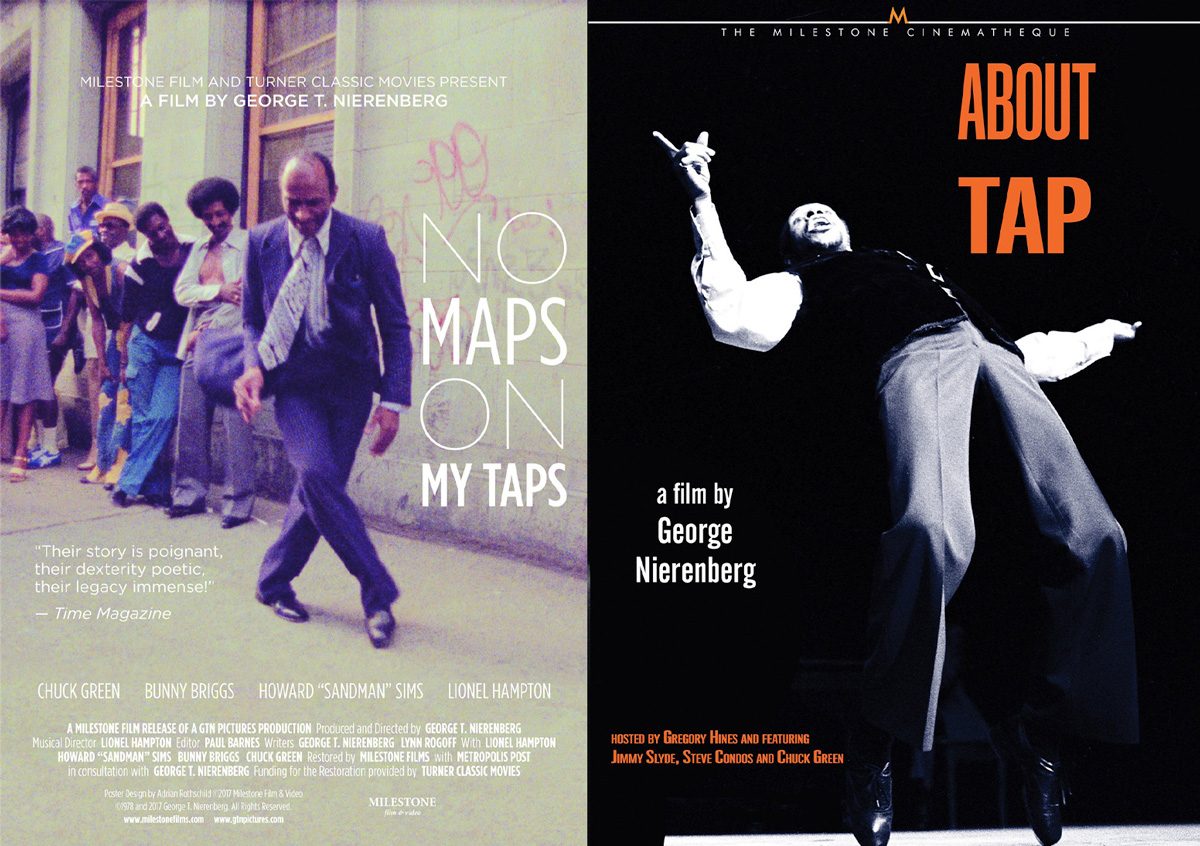 ---
---