Seasonal Staff Picks – Crooklyn [In-Person Only]
This event took place Aug 3 - Aug 6, 2022
$13 General Admission
$10 Student/Child/Senior
$7 Member
⚠️ Public safety notice ⚠️
NWFF patrons will be required to wear masks that cover both nose and mouth while in the building. Disposable masks are available at the door for those who need them. We are not currently checking vaccination cards. Recent variants of COVID-19 readily infect and spread between individuals regardless of vaccination status.
NWFF is adapting to evolving recommendations to protect the public from COVID-19. Read more about their policies regarding cleaning, masks, and capacity limitations here.
⚠️ SAD NEWS: We had planned to show this film on 35mm, but due to shipping issues, we will no longer be able to. DCP will have to suffice!
About
(Spike Lee, US, 1994, 115 min, in English)
The day-to-day joys and frustrations of Troy, a young girl living in 1970s Brooklyn with her four older brothers and her loving but complicated parents. Spike Lee's semi-autobiographical tale recalls a season of jump rope games, Knicks super-fandom and the burgeoning influence of Soul Train.
Synopsis courtesy of MUBI. Stills on this page are copyright ©1994 Universal City Studios Inc. All rights reserved.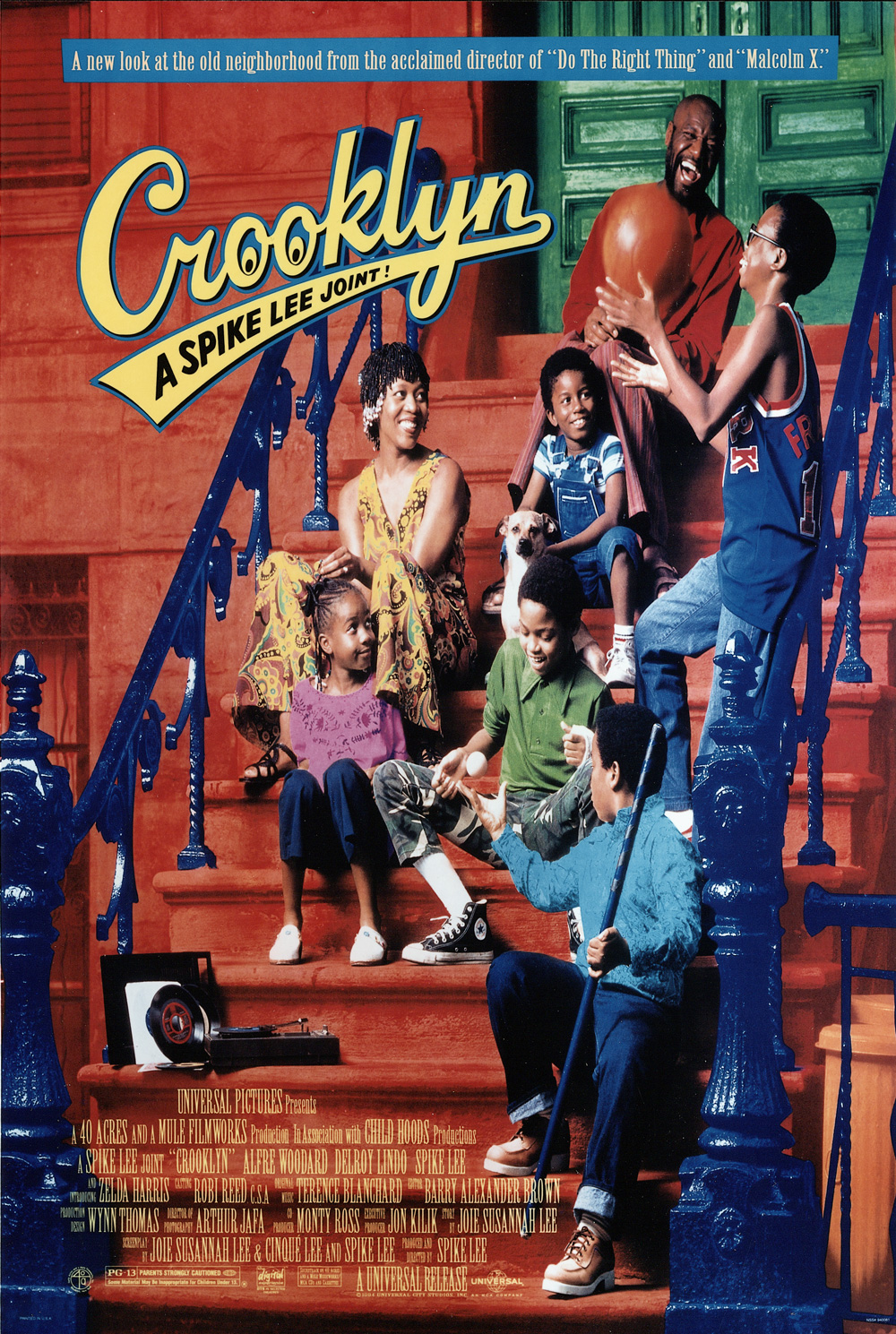 ---

Picked by Kendra Sherrill
pronouns: she/her
Festival Director - Children's Film Festival Seattle
Being the CFFS Director, it's no surprise that I'm drawn to films about growing up. I love how Crooklyn takes the nostalgic coming-of-age film to a whole new level. It truly is through the eyes of a child – and not a passive one either! Little Troy goes through her summer days taking matters into her own hands and learning along the way. This Spike Lee joint is filled with warmth and humanity and features many of his signature creative choices that I am truly a sucker for (including a jarring play with anamorphic lenses and aspect ratios!).
Crooklyn is a perfect summer watch! Taking place during the hot summer days of 1970s Brooklyn, the film is vibrant, loud, and lively. Spike Lee is a master at creating a tangible experience for his viewers – you can truly feel the heat, smell the smells, and get caught up in the carefreeness of the summer season.
---