Abderrahmane Sissako's African Worlds – Bamako (The Court) [In-Person Only]
This event took place on Apr 24, 2022
$10 General Admission
$7 Student/Child/Senior/Member
⚠️ Public safety notice ⚠️
NWFF patrons will be required to wear masks that cover both nose and mouth while in the building. Disposable masks are available at the door for those who need them. To be admitted, patrons ages 5+ will also be required to present either proof of COVID-19 vaccination OR a negative result from a COVID-19 test administered within the last 48 hours.
NWFF is adapting to evolving recommendations to protect the public from COVID-19. Read more about their policies regarding cleaning, masks, and capacity limitations here.
Abderrahmane Sissako
Mali & France
2006
1h 57m
About
** This film series is co-presented by the UW African Studies Program, Black Cinema Collective, Henry Art Gallery, Northwest Film Forum, and the Simpson Center for the Humanities. **
An extraordinary trial is taking place in a residential courtyard in Bamako, the capital city of Mali. African citizens have taken proceedings against such international financial institutions as the World Bank and the International Monetary Fund (IMF), whom civil society blames for perpetuating Africa's debt crisis, at the heart of so many of the continent's woes. As numerous trial witnesses (schoolteachers, farmers, writers, etc.) air bracing indictments against the global economic machinery that haunts them, life in the courtyard presses forward. Melé, a lounge singer, and her unemployed husband Chaka are on the verge of breaking up; a security guard's gun goes missing; a young man lies ill; a wedding procession passes through; and women keep everything rolling – dyeing fabric, minding children, spinning cotton, and speaking their minds.
Written and directed by the celebrated filmmaker Abderrahmane Sissako (Waiting for Happiness) and co-executive produced by Danny Glover (who also provides a cameo in the film), this critically acclaimed political drama – filled with a lush mix of warm colors and impassioned music – offers a unique opportunity for audiences to become familiar with contemporary Africa. Sissako, who grew up in the courtyard that the film is set in, hired professional lawyers and judges along with "witnesses" to express their true feelings. Bamako voices Africa's grievances in an original and profoundly moving way.
Stills courtesy of Icarus Films.
(Abderrahmane Sissako, Mali & France, 2006, 117 min, in French, Bambara, English & Hebrew with English subtitles)
"A courtroom drama with a difference… a light touch, a dry wit, and vast sympathy." —Richard Brody, The New Yorker
"[An] intimate, urgent and wildly imaginative indictment of post-colonial economic policies in Africa." —Ann Hornaday, The Washington Post
"Bamako is an attack on globalization that is endlessly cogent, confrontational — and, best of all, as captivating as it is illuminating." —Kevin Thomas, The Los Angeles Times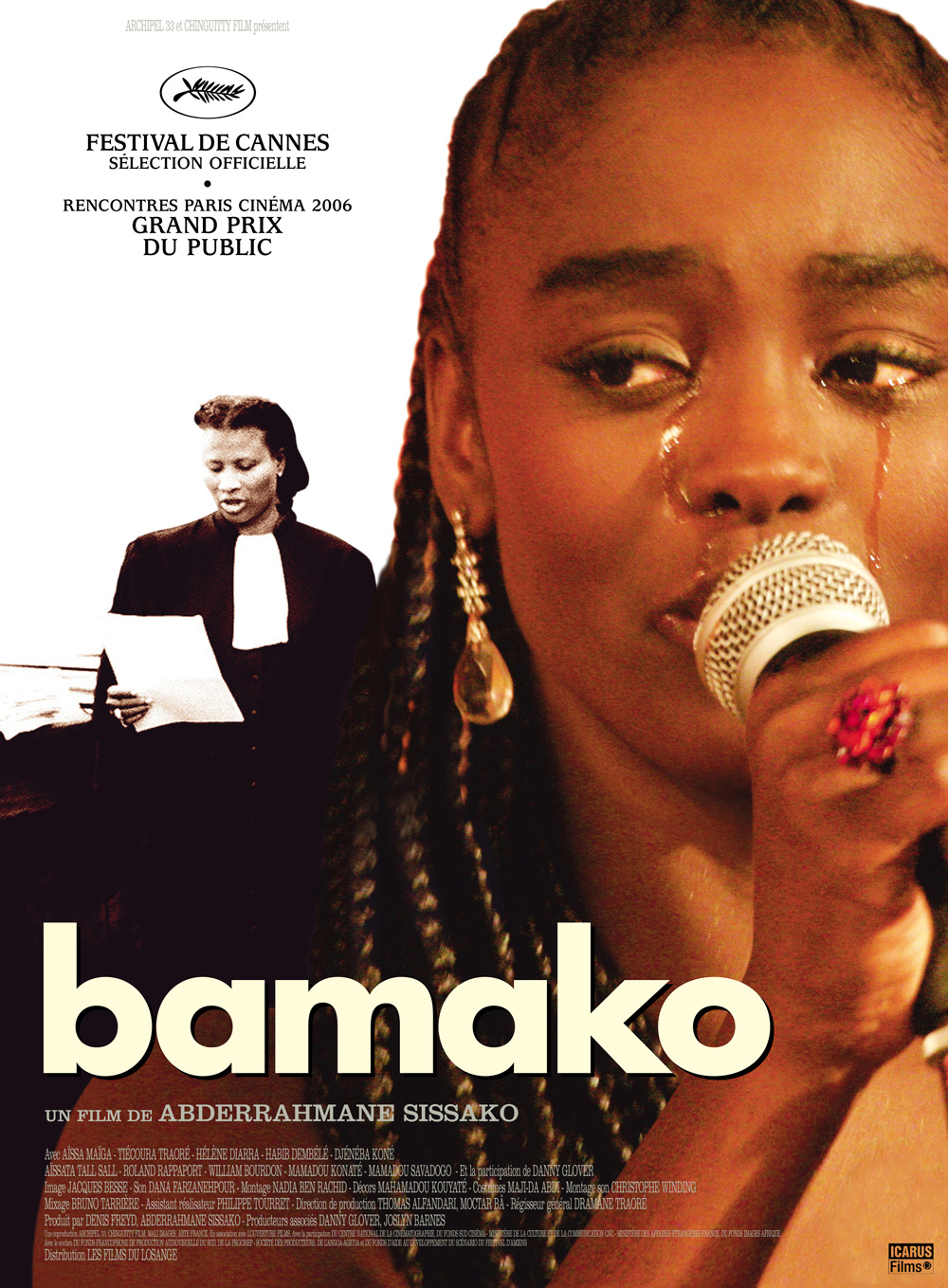 More from this series:
Four films and a lecture by Abderrahmane Sissako holding the transformational poetics of humanitarian cinema.
Apr. 22 | 1–3pm | Life on Earth (1998) at Henry Art Gallery Auditorium
Apr. 23 | 3–5pm |Waiting for Happiness (2002) at Henry Art Gallery Auditorium
Apr. 24 | 1–3pm | Bamako (2006) at NWFF
Apr. 25 | 6–8pm | Timbuktu (2014) at NWFF
Apr. 26 | 7–8:30pm | Translating African Worlds: A Conversation with Filmmaker Abderrahmane Sissako, Kane Hall at University of Washington
The Katz Lecture on Apr. 26 is hosted and sponsored by SCH in co-presenting partnership with UW African Studies Program, Black Cinema Collective, Henry Art Gallery, and Northwest Film Forum.
---

Abderrahmane Sissako
Abderrahmane Sissako, born in Mauritania, raised in Mali, trained in the Soviet Union, France, and elsewhere, is the Oscar- and Palme d'Or-nominated director and writer or co-writer of 4 award-winning feature films: Life on Earth, 1999; Waiting for Happiness, 2002; Bamako, 2006; and Timbuktu, 2014. He recently staged his first opera, Le Vol du Boli, with music from Damon Albarn (Gorillaz, Blur). He has also made numerous shorts and served as producer on the films of promising, young West African filmmakers.
He will be joined in conversation for this event by Berette Macaulay (founder and co-lead organizer of Seattle's Black Cinema Collective) and Maya Smith (director of the African Studies Program at UW).

Black Cinema Collective
www.blackcinemacollective.org
Black Cinema Collective (BCC) is comprised of a group of multicultural artists and scholars who examine and celebrate works of African and African diasporic filmmakers through programmed screenings and community discussions. With a Black global lens, we consider intersectional histories and topical stories by supporting multiple forms of filmmaking from local and global artists, activists, documentarians, and organizers. We have partnered with organizations in Seattle such as Wa Na Wari, Langston Seattle, Three Dollar Bill Cinema, Henry Art Gallery to offer screenings and artist talks that examine stories of belonging and immigration, historical sites of erasure, multilinguistic communications, multicultural Black identity, and radical imaginaries within contemporary art, music, and poetry practices. BCC has received grants from organizations including the Simpson Center, 4Culture, and Seattle Foundation. It is currently a project of i·ma·gine | e·volve and is fiscally sponsored by Northwest Film Forum. Through our focused events on Black film and visual productions, we exercise agency and care as custodians and students of a broader spectrum of Afro-Diasporic cultures. Please read more about BCC's partnerships, past programs, and team organizers here:

Berette S Macaulay
Berette S Macaulay is an interdisciplinary artist, curator, and writer born in Sierra Leone, and raised in Jamaica.  Her work engages complex cultural negotiations of be/longing, trans*national personhood, coded identity-performance, memory, and mythmaking.  Exhibition and sharing spaces include Melkweg Expo (Netherlands), Art Alive (India), SP-Arte (Brazil), Memorial ACTe Museum (Guadeloupe), and Annenberg Space for Photography (USA).  Permanent collections include National Gallery of Jamaica and Int'l Center for Photography (as 'SeBiArt').  She received the UW Ottenberg-Winans Fellowship for African Studies (2019) for her ongoing research on Afro-gestural vocabularies Embodied Witness: Performing Memory for Black (re)Cognition, recently presented as a film essay and participatory engagement at the 2022 Black Portraitures VII Conference: Play & Performance at Rutgers University. Her work has been supported with artist grants and residencies from the National Performance Network (NPN), Vermont Studio Center, Jack Straw Cultural Center, Shunpike Arts, and 4Culture. Her curatorial projects include the permanent exhibition Mystic of a Woman on Rita Marley at the Bob Marley Museum, illusive self at Taller Boricua Gallery, NY, and MFON in Seattle (2019-2020), a five month-long series of exhibitions and talks she conceived and organized in partnership with MFON Women Photographers of the African Diaspora, Jacob Lawrence Gallery, Frye Art Museum, and Photographic Center NW.  Berette is the Curatorial Fellow at On the Boards where her collaborative performance project '[UN- TITLED]' is in development, co-commissioned by BRIC Arts New York. She serves as professor/Art Liaison Program Manager at Henry Art Gallery and is the founder of Black Cinema Collective – a project of i•ma•gine e•volve.
www.berettemacaulay.com 

Maya Smith
Maya Smith completed her undergraduate and master's degree at New York University in the joint MA/BA program with the Institute of French Studies. She received her PhD from the University of California, Berkeley in Romance Languages and Linguistics. Her scholarship broadly focuses on the intersection of racial and linguistic identity formations among marginalized groups in the African diaspora, particularly in the postcolonial francophone world. Her book, Senegal Abroad: Linguistic Borders, Racial Formations, and Diasporic Imaginaries, was published with the University of Wisconsin Press in January 2019. Through a critical examination of language and multilingual practices in qualitative, ethnographic data, Senegal Abroad shows how language is key in understanding the formation of national, transnational, postcolonial, racial, and migrant identities among Senegalese in Paris, Rome, and New York. This is a book about language attitudes, how they influence people's local and global interactions with the world, how they change through the experience of migration, and how in turn they affect migrants' language use. Senegal Abroad received the Aldo and Jeanne Scaglione Prize for French and Francophone Studies at the MLA 2021. In addition to the Senegalese Diaspora, Maya focuses on how blackness is constructed in the French Caribbean and is also interested in language pedagogy. She is also devoting time to public scholarship seen in her recent publication in Yes! Magazine: "Enunciating Power: Amanda Gorman and My Battle to Claim My Voice." Maya has been the recipient of various grants including the Camargo Foundation's Author-in-Residence Fellowship, the Woodrow Wilson Career Enhancement Fellowship for Junior Faculty, the UW Research Royalty Fund Fellowship, the Simpson Center Society of Scholars.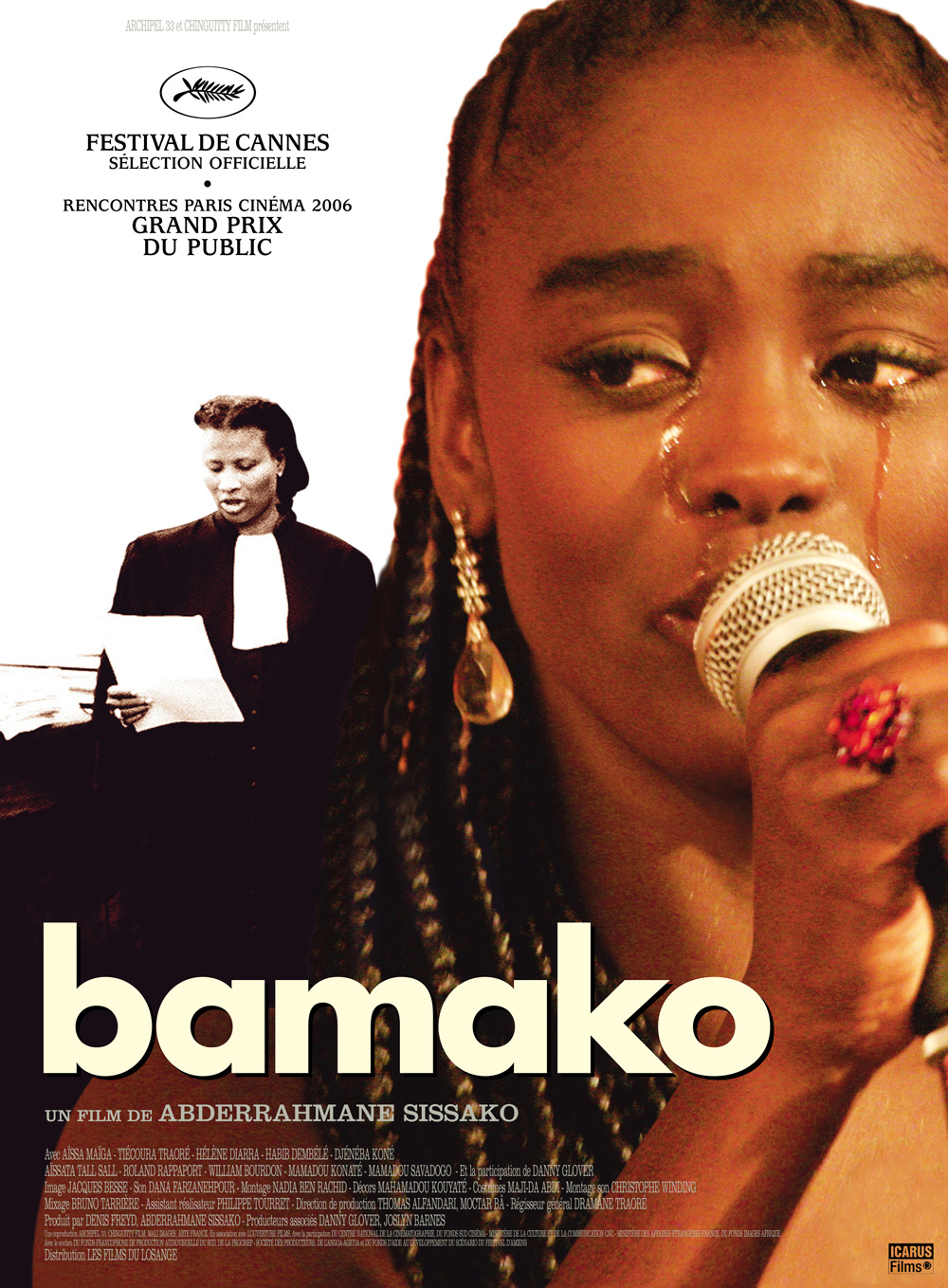 ---