The Most Dangerous Year (May 2019)
This event took place May 17 - May 21, 2019
$12 General Admission
$9 Student/Senior
$7 Member
Vlada Knowlton
US
2018
1h 30m
NWFF welcomes the cast and crew of The Most Dangerous Year for their opening night, May 17:
Vlada Knowlton – Director
Dawn Norton – animator
Tiffany Kelly – cast member
Huddle Blakefield – cast member
Meghan Hebert-Trainer – cast member
Ryan Trainer – cast member
Lulu Gargiulo – Director of Photography
Drew Griffin – PFLAG Regional Director, Pacific Northwest & PFLAG Washington State Council Vice President
Join all of us for a panel discussion moderated by Elayne Wylie, Co-Executive Director of the Gender Justice League!
About
As a dark wave of anti-transgender "bathroom bills" began sweeping across the nation, The Human Rights Campaign called 2016 the most dangerous year for transgender Americans. Filmmaker Vlada Knowlton captured the ensuing civil rights battle from the perspective of a group of embattled parents – including herself and her husband, parents of a young trans girl– fighting to protect their children from discriminatory laws in their home state. While Knowlton passionately follows the story of anti-transgender legislation, the heart of the film lies in the stories of the families who accept and support their kids for exactly who they are.
Filmmakers: join Vlada Knowlton for Communal Coffee on May 17th at 3:00pm! Communal Coffee is an ongoing series designed to offer a casual environment for budding filmmakers to converse with seasoned professional filmmakers. Expertise has been offered by other participants such as Megan Griffiths (Director of The Night Stalker, Eden), Jeff Unay (Director of The Cage Fighter), and Mark Titus (Founder of August Island Pictures).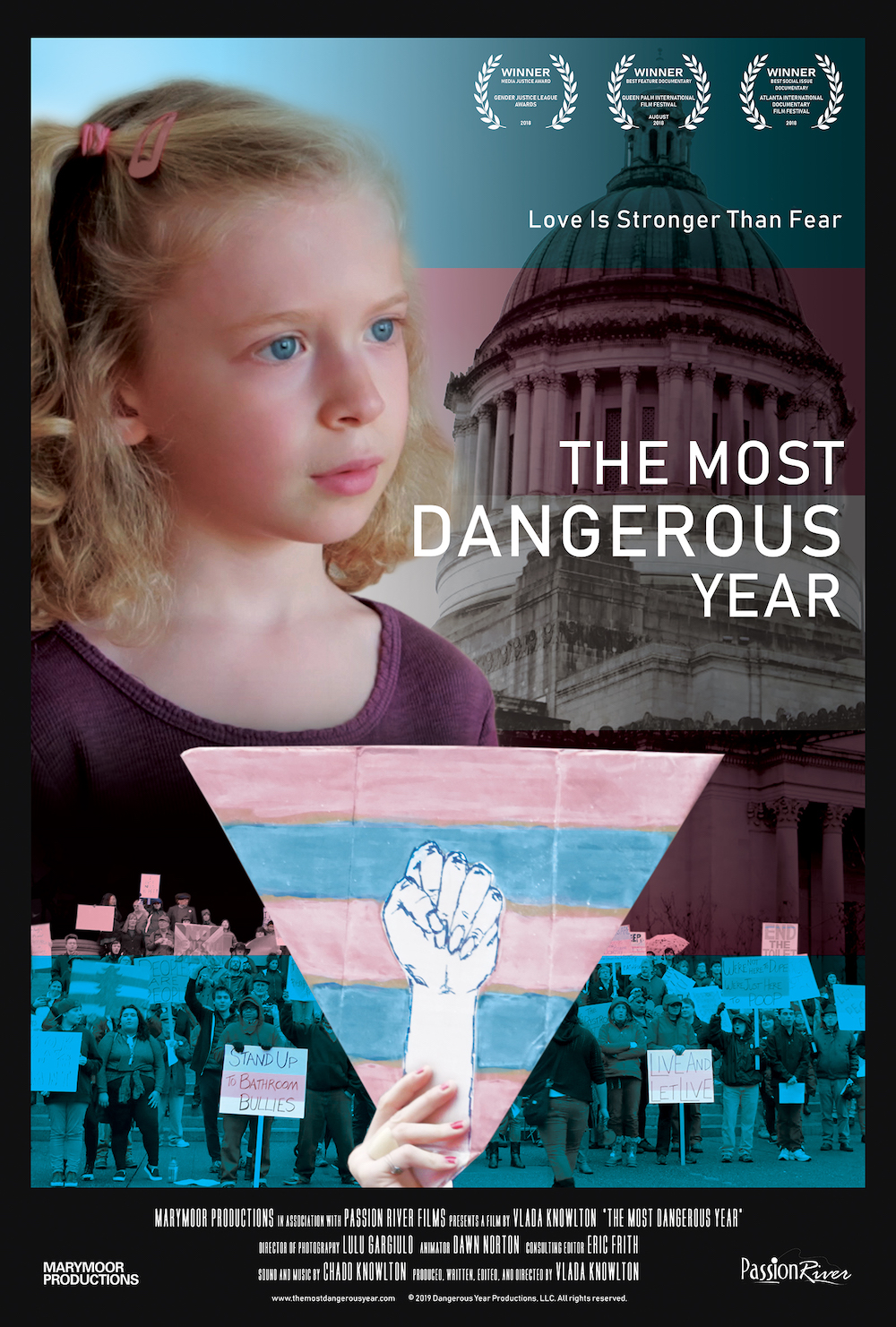 ---
GSBA is the largest LGBTQ and allied chamber of commerce in North America. We represent over 1,300 small business, corporate, and nonprofit members who share the values of promoting equality and diversity in the workplace. GSBA proudly serves as a connector across the state, bringing the community together through business while advocating for civil rights and small business, promoting LGBTQ tourism through Travel Out Seattle, and investing in the next generation of leaders through the GSBA Scholarship Fund.

KEXP
KEXP is a nonprofit arts organization serving music lovers through in-person, broadcast and online programming.  KEXP operates one of the most influential listener-supported radio stations in the world, 90.3 KEXP-FM Seattle, with online and on-air service reaching over 200,000 global listeners each week.  On KEXP's YouTube channel , videos of exclusive live performances garner millions of views per week. In our home at Seattle Center, KEXP hosts community events and produces hundreds of live performances each year, many of which are open to the public at no charge.

ParentMap
The intelligent, trusted, essential resource for Puget Sound–area parents, ParentMap is a monthly magazine packed with information that helps families make decisions and connections. Check out our award-winning content for every age and stage, a comprehensive calendar, and the latest news that affects children and families in our state.

PFLAG
Founded in 1973 after the simple act of a mother publicly supporting her gay son, PFLAG is the nation's largest family and ally organization.
Uniting people who are lesbian, gay, bisexual, transgender, and queer (LGBTQ) with families, friends, and allies, PFLAG is committed to advancing equality through its mission of support, education, and advocacy. PFLAG has 400 chapters and 200,000 supporters crossing multiple generations of American families in major urban centers, small cities, and rural areas in all 50 states, the District of Columbia and Puerto Rico. This vast grassroots network is cultivated, resourced, and serviced by PFLAG National, located in Washington, D.C., the National Board of Directors and 13 volunteer Regional Directors.
---