Travessias 2022 – This Land is Our Land! (Nũhũ yãg mũ yõg hãm: essa terra é nossa!) [Hybrid]
Watch online: May. 19–29, 2022

Watch in person: May 21 at 4:30pm
In-person tickets
$13 General Admission
$10 Student/Child/Senior
$7 Member
Virtual tickets
Sliding scale, $5–25
Travessias 2022 is a hybrid virtual-and-in-person festival. There are three categories of festival pass: VIRTUAL, IN-PERSON, and HYBRID (virtual AND in-person), all available here. Proof of vaccination and masks are still required for NWFF patrons! Full Covid policies here. 😷
Isael Maxakali, Sueli Maxakali, Carolina Canguçu & Roberto Romero
Brazil
2020
1h 10m
About:
(Isael Maxakali, Sueli Maxakali, Carolina Canguçu & Roberto Romero, Brazil, 2020, 70 min, in Maxakali & Portuguese with English subtitles)
This Land is Our Land! is a powerful and urgent profile of the Maxakali or Tikmu'un, a Brazilian indigenous group struggling with the impacts of deforestation and white vigilante violence. Threaded through with folklore and ancient wisdom, the film implores the viewer to remember that "The earth is our kin!"
Its Tikmu'un subjects wander through a landscape transformed by agriculture: trees replaced with cattle feed, ponds no longer hospitable to fish, roads overtaken by native plants, and fields cordoned off with barbed wire. Even the limits of their reserve have been encroached upon in recent years. As they walk familiar, primordial paths, they pray that the land will one day belong to them and the yãmĩyxop spirits once again.
Animated by raw anger and resentment, they also decry a double standard where murders against Tikmu'un go unpunished while they are over-penalized for petty crimes. Tense interactions with hostile white strangers are evidence of pervasive prejudice. But as This Land is Our Land! powerfully demonstrates, the Maxakali remain defiant in the face of colonization, determined to tell their stories. They will continue to chant in unison, "This land is our land!"
FAQ: How do I watch online?
FAQ: How do I watch in-person?
You can also purchase a ticket on the day of the screening at Northwest Film Forum's box office (1515 12th Ave, Seattle).
If you have purchased a Hybrid or In-Person-Only Festival Pass, we'll be able to look you up at Will Call by the name you purchased under.
For the sake of public safety, NWFF patrons ages 5+ will be required to present proof of COVID-19 vaccination and wear masks that cover both nose and mouth while in the building. Disposable masks are available at the door for those who need them.
NWFF is adapting to evolving recommendations to protect the public from COVID-19. Read their full COVID-19 policies here.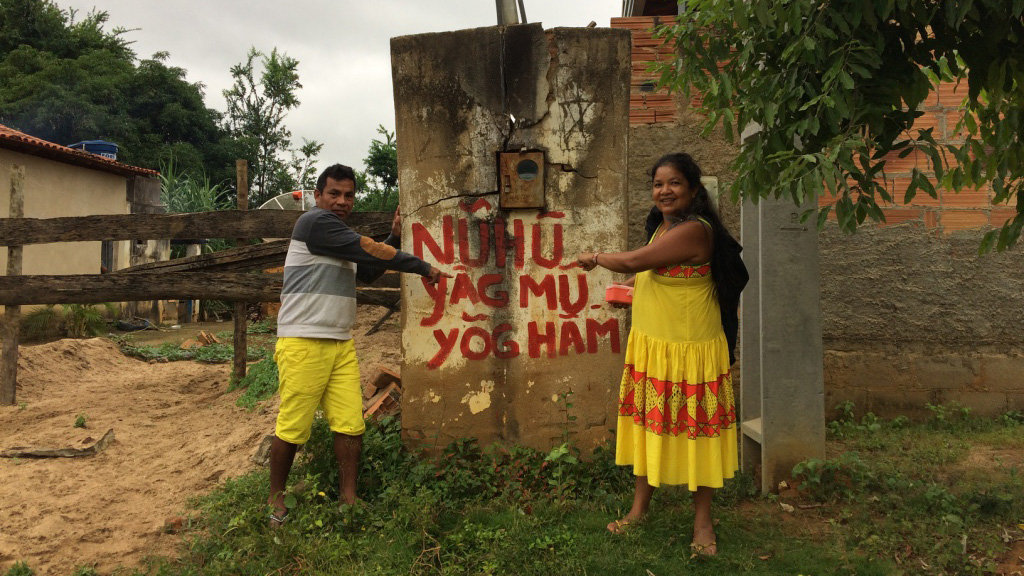 ---
---
This festival of contemporary Brazilian film gives marginalized voices the mic in discussions of race, sexuality, and governance. The 2022 fest runs May 19–22 in person, May 19–29 online. Travessias 2022 is curated by Calac Nogueira and Livia Lima, with support from Brazilian cinema scholar Emanuella Leite Rodrigues de Moraes, and Jonathan Warren, Professor and Director of the Center for Brazilian Studies.

Short film programs:
Shorts A (in-person May 20 at 7:30pm & May 22 at 5pm | online May 19–29)
Shorts B (in-person May 21 & 22 at 7:30pm | online May 19–29)
Feature films:
---