Unstreamable – Poison Ivy [In-Person Only]
This event took place Jan 7 - Jan 8, 2023
$13 General Admission
$10 Student/Child/Senior
$7 Member
⚠️ Public safety notice ⚠️
NWFF patrons will be required to wear masks that cover both nose and mouth while in the building. Disposable masks are available at the door for those who need them. We are not currently checking vaccination cards. Recent variants of COVID-19 readily infect and spread between individuals regardless of vaccination status.
NWFF is adapting to evolving recommendations to protect the public from COVID-19. Read more about their policies regarding cleaning, masks, and capacity limitations here.
Unstreamable's Jas Keimig and Chase Burns will introduce each screening.
About
(Katt Shea, US, 1992, 93 min, in English)
Drew Barrymore, in her breakout role, has a taste for seduction, shitty tattoos, and pushing people off beautiful marble balconies. All she wants is love…
New Line Cinema initially conscripted Katt Shea to direct a "Fatal Attraction with teenagers," she told Dazed. Instead, Shea threw the big studio execs a big middle finger and made a sexed up and weirdly earnest movie about probably the worst friend breakup ever.
This pulpy erotic thriller stars a fresh-out-of-rehab Drew Barrymore as the titular Ivy, an opportunistic teen homewrecker who strikes up a lesbian-esque friendship with the cranky, wealthy Sylvie (Roseanne's Sara Gilbert). Quickly, Ivy moves into Sylvie's mansion, where the young temptress starts to wreak havoc. She raids Sylvie's dying (and hot) mother's closet and graphically seduces Sylvie's weak-willed conservative father, played by a nervous-looking Tom Skerritt. As Ivy's thirst for love and attention grows stronger, this moneyed family starts to break.
Incensed by the film, New Line Cinema demanded Shea make Ivy pay for her horny crimes. Shea vehemently disagreed and refused to shoot an ending until months after production ended. We won't spoil what happens to the teen seductress, but the studio worked hard to ensure the film tanked at the box office. The studio eventually harvested the IP to make three direct-to-video spinoffs without Shea. But the 1992 film persisted, finding an audience on the home video market. It's since become a cult favorite. True taste reigns supreme.
Key art credit: © 2021 WBEI.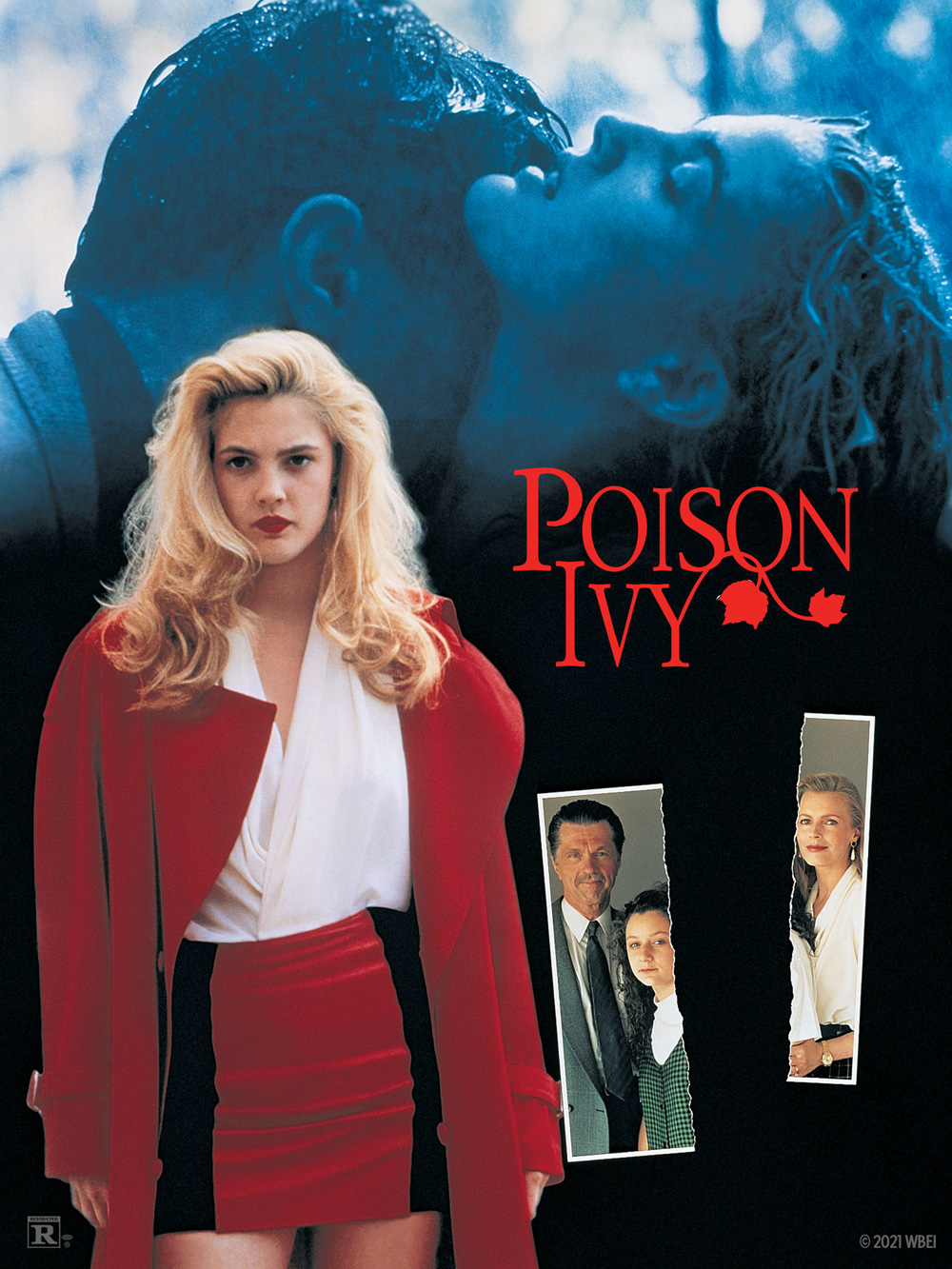 ---