Virtual Moving History – Design Rewind
Sun Mar 28, 2021: 4.30pm PST
This program will be streamed LIVE on our Facebook Videos page. Chat with the MIPoPS audiovisual archivists on FB throughout the stream!
No password is necessary to view Moving History programs. Donations to NWFF and/or MIPoPS are optional but appreciated.

To coincide with NWFF's ByDesign Festival of Architecture and Design (Mar. 19–28, 2021), this MIPoPS magnetic media medley collects clips of public art initiatives, architectural and industrial design, construction documentation, some brain-refreshing animation, and fashion history from the tapes that they've digitized. There's a little bit of everything!
The Program:
Our runway game was a little weak until recently, but clothing design and export found a foothold in Seattle in the last century. The city became a major base of operations for outdoor outfitters and casual fashion companies. One choice phrase stands out from the PNW's low-key fashion boom: "Breezin' is a lifestyle."
Detailed, artistic film footage of the development of Seattle's Kingdome shows the building at many stages of construction. Men stride in obvious peril across exposed girders, hoses churn wet concrete onto the roof, and dozens of rolls of cushioning and astroturf are unraveled precisely into place. The 'Dome was an undeniably impressive object, dear to the hearts of so many locals, but ultimately too porous to survive PNW precipitation.
An excerpt from Waste Away, a 1966 film produced by the combined efforts of several King County and federal departments of health, engineering, and waste management. Waste Away does not shy away from illustrating America's garbage addiction – by 2021, we regularly exceed 250 million tons of waste annually – but the film reserves its finest visual poetry for the then-modern marvels of industrial design with which we manage the problem. In short: garbage is a fact of life, and it must be managed with increasingly ingenious, indestructible machines and methods of processing. Let your disgust be tempered evenly with awe – it's the American way!
Two proposals, documented on Seattle Channel's "Neighborhood News" program, demonstrate how public spaces can develop when Seattle finds ways to budget for creative, playful input from its artistic community. "Growing Vine Street," an initiative spearheaded by a collective of the same name, proposes to create an urban watershed around the Belltown P-Patch by connecting and biofiltering stormwater runoff from eight adjacent city blocks. Environmental artist Buster Simpson designed one of the first elements of the incremental project, The Beckoning Cistern. A neighborhood away in Seattle's International District, project coordinator Pauline Zeestraten introduces the I.D.'s fiberglass dragon sculptures, mounted high above the street on telephone poles. Martin Brunt, the dragons' fabricator, comments on the difficulty of the gig; well worth it, to have created these eye-catching, iconic, and permanent emblems of the neighborhood's identity.
If you've ever wondered what goes into the restoration of a log cabin… This one's for the diehard DIY folks out there. A low-key carpenter/engineer/framer/chainsaw-wrangler describes degradation points on an aging cabin and how he plans to address specific repairs. From the Log House Museum's records, these 90 minutes of raw footage are fascinating for anyone who's curious about bridging old and new approaches to construction, striking a balance of manual and mechanical, and the simple satisfaction of seeing people using big machines with precision.
Artist Beverly Pepper uses a maquette to describe her proposed contribution to Earthworks: Land Reclamation as Sculpture, a large-scale public art program and symposium. The piece is a colloquial blend of archaeology, geology, eco-art and pop culture, involving cutting into the ground in Seattle's Montlake area to reveal several layers of landfill. According to King County Archives' page-turning (or page-scrolling) exhibit on Earthworks: "The mound would be cut on one side and faced with a glass wall through which would be seen roots of wild flora, three generations of layered garbage deposits, and a layer of gravel to gauge shifts in the land."
This short piece sums up the conservation work done by Seattle City Light and the Paramount Theatre to make the Paramount's iconic marquee more energy efficient.
Seattle animator Stefan Gruber's Thought-City is a cheeky, psychedelic, welcome break from the stifling bulk of the physical world. Gruber's animation loops dance to an internally defined rhythm and with their own spatial logic, in myriad configurations of little rectangular prisms, frames, and comically dumpy birds. In Light Weight, Gruber and co-creator Kevin Glick perform a pixilated dance, with sparkles of movement and oscillated frames accented by synth trills.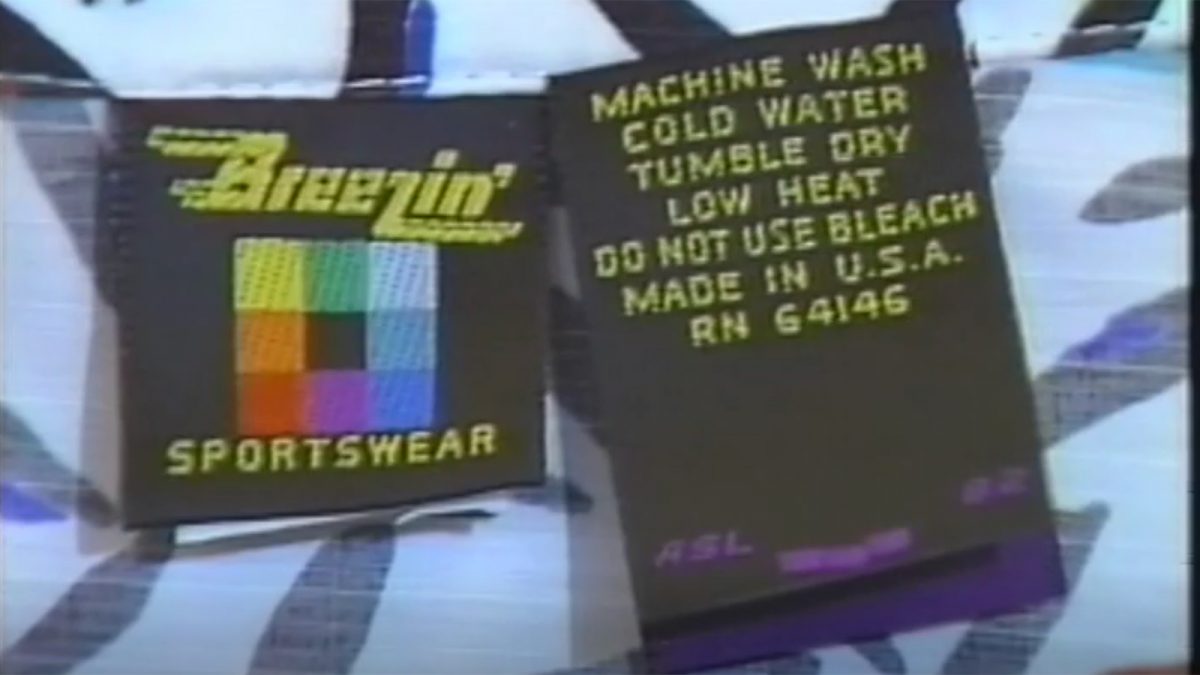 ---
About [Virtual] Moving History
2nd & 4th Sundays, 4:30–5:30pm PT

MIPoPS is a nonprofit whose mission is to assist archives, libraries, and other organizations with the conversion of analog video recordings to digital formats according to archival best practices.
In order to adhere to social distancing best practices, MIPoPS is proud to partner with the Northwest Film Forum to bring you a weekly series of archival videotape documenting a diverse history in Seattle. Featuring a variety of material and topics, this series will curate a set of clips each second and fourth Sunday of the month to provide comic relief, local histories, music, poetry, and stage performance recordings, and much more.
MIPoPS hopes this series will educate and entertain viewers during this time of uncertainty and isolation.
---
Find out more about MIPoPS at mipops.org
Watch past screenings on their YouTube Channel
Browse hundreds of videos they've digitized on their Internet Archive collection
Connect with MIPoPS on social media:
Twitter @mipops_seattle
Facebook & Instagram @mipopsseattle
---