---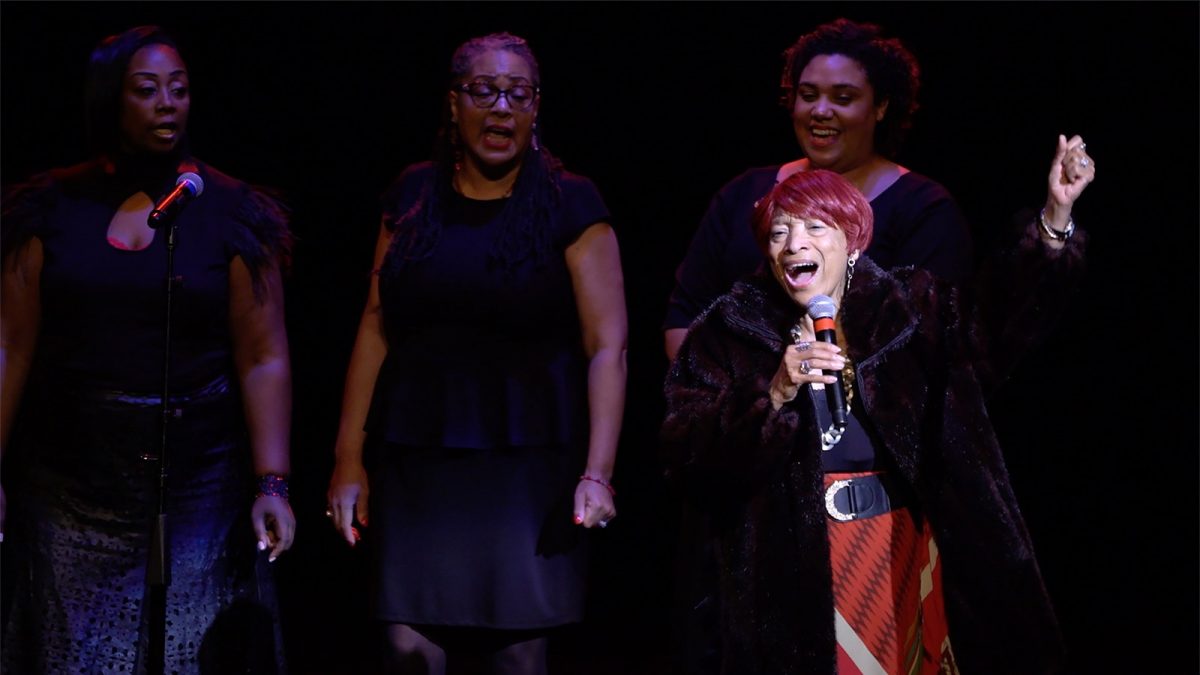 Local Sightings 2019 Announces Award-Winning Films, Including Patrinell: The Total Experience as Best Feature
October 4, 2019
Plus Best Short Films in Documentary, Feature, Animation, Experimental & Social Impact Categories!
—
Northwest Film Forum (NWFF)'s 22nd Annual Local Sightings Film Festival (September 20-29, 2019) once again showcased the growing complexity of creative communities in the Pacific Northwest. Featuring a competitive selection of curated shorts and feature film programs, its 2019 edition invited regional artists to experiment, break, and remake popular conceptions around filmmaking and film exhibition.
"With a deep focus on Seattle, Portland, and Vancouver artists, Local Sightings 2019 made abundantly clear that this region is filled with homegrown talent," says Northwest Film Forum's Executive Director Vivian Hua. "We have been excited to see that an extremely diverse blend of up-and-coming filmmakers are organically being recognized by our jurors, community partners, and audiences. It sends a strong message that communities which have traditionally lacked access to filmmaking are crafting compelling, professional stories, and that the world very much wants to see and hear what they have to say."
---
JURIED AWARDS
Local Sightings jurors Martin Tran, Amy Benson, and Mia Imani Harrison⁠ selected winners in four categories.
BEST FEATURE FILM: Patrinell: The Total Experience (Tia Young & Andrew Elizaga, Seattle, WA)
BEST NARRATIVE SHORT: Tides (Masami Kawai, Eugene, OR)
BEST DOCUMENTARY SHORT: Our Trails Too (Liz Haan, Portland, OR)
BEST ANIMATED SHORT: I Needed the Military: Now, My Son Needs Me. (Neely Goniodsky, Seattle, WA)
—
SPECIAL AWARDS
Two additional awards were given by Engauge Experimental Film Festival and CAIR-WA.
BEST EXPERIMENTAL FILM: She Who Invites (Sarah El Bakkouri, Richmond, BC)
SOCIAL IMPACT AWARD: The Issue of Mr. O'Dell (Rami Katz, Vancouver, BC)
—
AUDIENCE CHOICE AWARDS
These awards were tallied from write-in ballots filled in by Local Sightings attendees.
BEST FEATURE FILM: Clementine (Lara Jean Gallagher, Portland, OR)
BEST NARRATIVE SHORT: Shuttlecock (Melanie Jones, Vancouver, BC)
BEST DOCUMENTARY SHORT: Forest on Fire (Reed Harkness, Portland, OR)
<1 MIN DANCE FILM CHALLENGE: Diwata (Moonyeka, Seattle, WA) & Time Crunch (Amanda Morgan, Seattle, WA) — co-presented with Velocity Dance Center!
---
---