---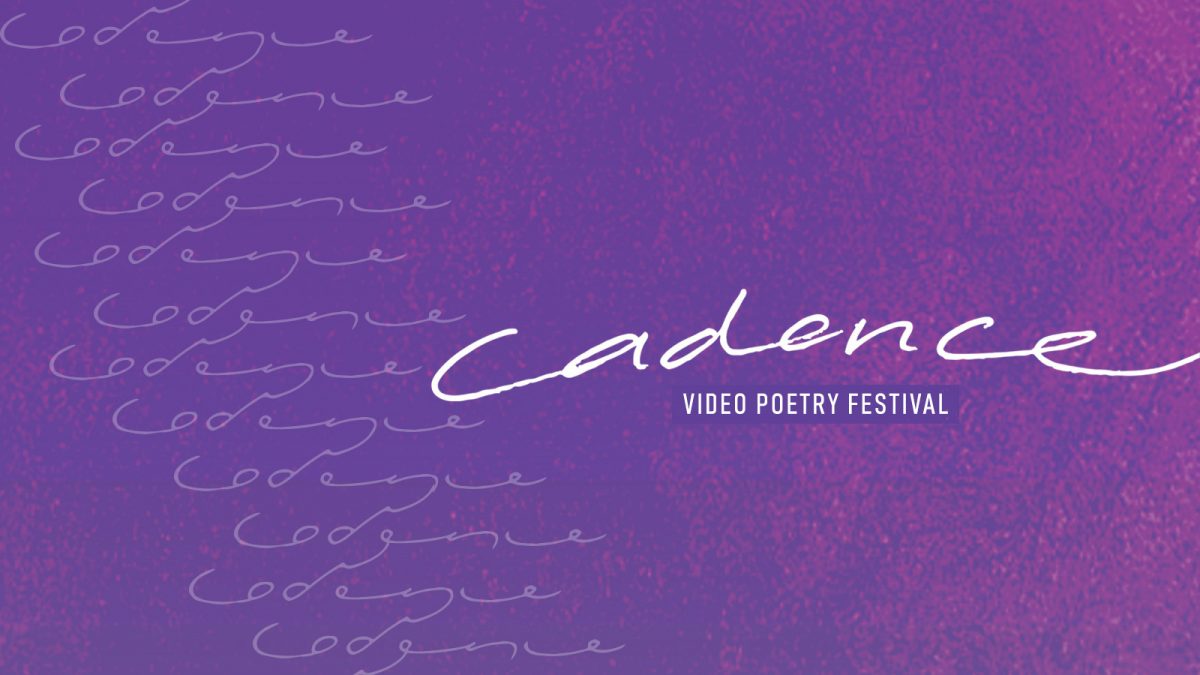 NWFF Announces Year Two of Cadence: Video Poetry Festival
March 6, 2019
…the only festival of its kind in the Pacific Northwest!
Verse meets visuals in motion at Northwest Film Forum (NWFF) in April 2019. Cadence: Video Poetry Festival, presented by Northwest Film Forum, programmed in collaboration with Seattle author Chelsea Werner-Jatzke, is a series of screenings, workshops, and discussions on the genre of video poetry, throughout National Poetry Month. Entering its second year, Cadence is growing considerably to fill a gap in the presentation of video poetry in the Pacific Northwest. Featuring four screenings, one each Thursday of the month, the festival's inaugural Artist-in-Residence, generative workshops for youth and adults, and a juried selection of open submissions, Cadence fosters critical and creative growth around the oft overlooked medium of video poetry.
Cadence approaches video poetry as a literary genre presented as visual media that makes new meaning from the combination of text and moving image.
Closing night features the outcomes of two video poetry workshops, a new video poem produced by Artist-in-Residence Catherine Bresner, the entirety of an exquisite corpse translated into video by artist Shaun Kardinal, and the announcement and re-screening of the winning works within each category of the open call, selected by guest judges, Shawn Levy (Film Critic, Portland, OR), John Bresland (Essayist, OH), Sarah Minor (Video Essay Editor, TriQuarterly), and Claudia Castro Luna (WA State Poet Laureate).
Registration for both the adult and youth generative video poetry workshops is now open, and festival passes to attend all four screenings are available for purchase.
---
Festival Highlights
Cadence Artist-in-Residence Catherine Bresner's work will be on view in the Video Art Gallery in NWFF's lobby throughout the month.
An exquisite corpse poem generated during the 2018 Airstream Poetry Festival at Sou'wester Lodge will be translated into video by artist Shaun Kardinal and shared over Instagram stories throughout the month.
Apr. 6 from 11am to 5pm: The Image Speaks video poetry workshop for adults (ages 16+), led by Amaranth Borsuk.
Apr. 13 from 11am to 4pm: Making Video Poetry workshop for youth (ages 13–18), led by Catherine Bresner.
Apr. 25 at 7pm: Video poetry outcomes from the generative workshops will be screened alongside the winning submissions at Characteristic Cadence.
---
---