---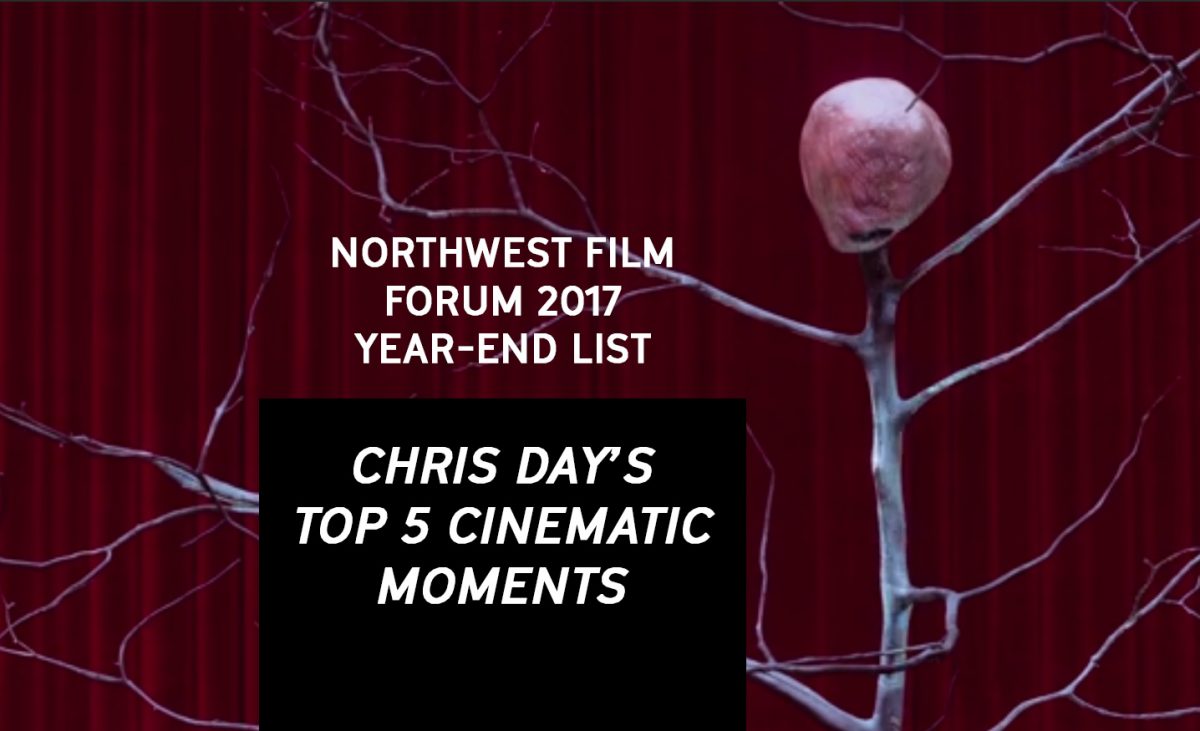 Northwest Film Forum Year-End List 2017: Chris Day's Top 5 Cinematic Moments
December 13, 2017
Director of Operations Chris Day gives us his Top 5 Cinematic Moments of the year 2017, in a mixture of old, new, and in-between.
I've seen this film three times in the last year, and the exuberance and immediacy of these Moroccan performers feels so much like the urgency of life we live now. I don't mean even just the most immediate turbulence of politics and society as a whole; I mean the rhythm and passion of life as it has been throughout 2017. The musicians in Nass El Ghiwane perform at such a fever pitch that it passes down to the viewer — as the film slowly and deliberately shifts from a concert film/band bio to the form of cinematic trance so explicitly evoked in the title.
"The group's 'Trances' are our equivalent of 'soul music', our irrationality. I followed the example of the Nass El Ghiwane themselves: I went back to the roots. They draw their music from the last thousand years of Moroccan and African history. the film sets out to reveal and emphasize this heritage. I chose the music of the Saharan brotherhood, The Gnawas, and the verses of the famous poet El Mejdoub, to underline the trances." – Director Ahmed El Maanouni
Hair and Space Museum brought their superb sense of texture and dynamics to shed a light on my personal favorite George Lucas yarn, THX 1138. It's always a good time to remind yourself of a simpler time when Lucas was an obsessive art house film buff, who revered Kubrick and Antonioni, and hadn't yet tapped into the nostalgia of his youth. It's as cynical as Star Wars is triumphant, and it's more boring stretches make me honestly long for an alternate reality where Star Wars had done just alright and Lucas went all Heaven's Gate on us.
"THX 1138 presents an aesthetically immersive pastiche of a sterile techno-dystopia drawing on the aesthetics of Kubrick but predating its more famous successors Blade Runner, Tron, and Logan's Run. Attempting to explore the terrain of self-discovery in the context of a totalitarian consumer/surveillance society, the film is a flawed yet charming product of its time, and its particular failures and blind spots are as instructive as its successes." – David Golightly, Hair and Space Museum
"The first time I saw THX 1138, my reaction was, "George Lucas made this movie?!" It has its heavy-handed bits, to be sure, but the central conceit—that the suppression of the erotic in the service of consumer culture yields explosive consequences—remains fresh and endlessly relevant. I also greatly appreciate that THX was made before every movie in its genre felt the need to use the Blade Runner palette. It's a visually beautiful film; perfect for this kind of exploration." – Emily Pothast, Hair and Space Museum
Speaking of fever pitches, here's a film that begins at an 11 and stays there firmly throughout. Definitely my favorite new release of 2017, Good Time represents everything the Safdie Brothers have worked for in their career, to date: making the unease of escalating bad decisions an all-encompassing form of dread, from the film's unrelentingly kinetic editing to the hypnotic and oppressive score throughout by Oneohtrix Point Never.
But let's also not forget that this distinguishes itself as possibly the funniest film of the year as well — a comedy of horrors that doesn't forgive the characters' actions whatsoever, but also doesn't condemn them as humans either. Ya know, 2017 in a nutshell, essentially.
"You might hate this movie, but with a passion that almost proves its power. Anyway, when was the last time a film grabbed you by the lapels and refused to let go?" – Ty Burr, Boston Globe
Obviously the film of the year, Twin Peaks shattered all expectations and became blah blah blah; you know the hyperbole already. But I shall also never forget the palpable confusion in the room at Salish Lodge, aka The Great Northern, as a group of Twin Peaks die-hards gathered to watch the only sanctioned public screening in Washington inside a painstaking recreation of the Black Lodge. And it wasn't just the technical difficulties (of which there were PLENTY; damn you, streaming services, you shan't replace us!!). It was also the feeling of: "Is the CG supposed to look that cheap?", "Why are they spending so much time staring at an empty box talking about coffee?", "Vegas too?! Jesus!"… and most importantly, "Did I actually like that?"
Well, now that it's over, I know that I haven't loved something so much in ages, for all its faults, confusions, and unresolved everything. Sheer bliss in other words.
Well, I must've been at the Film Forum for a while, since I'm now repeating myself from back in 2012. Nathaniel Dorsky, the national treasure of serene experimental filmmaking, came back to Seattle to grace us with eight recent films, including two from his nearly-finished epic 7-film cycle of garden films, all made within a year! At 74, that's no small feat, and again, I felt transformed as these delicate images phased in and out. As always, I was desperate to revisit some and live in them a little longer, only to be swept aside by a different private recollection as the next one played.
Nathaniel spoke of the "sanctuary of cinema" on his previous visit. This time he spoke of "the reflecting pool of the screen", and both sentiments reveal the inextricable tie of his films to both the natural and spiritual worlds.
And still, the only way to see these films is to experience this private world in public, with only the ambience of the crowd acting as the accompaniment. See, these films aren't silent; they just don't come pre-soundtracked.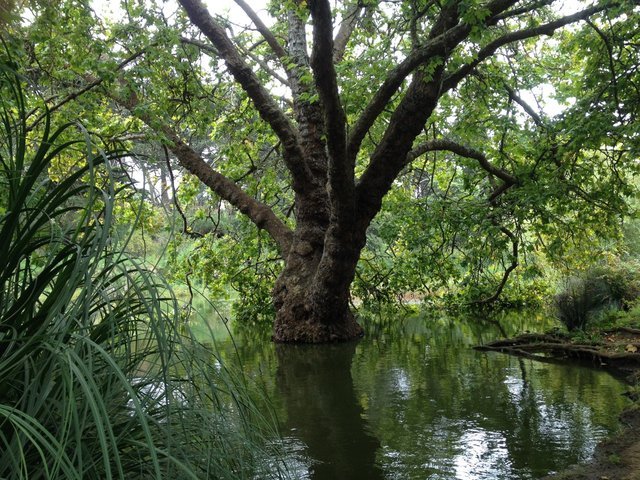 "The major part of my work is both silent and paced to be projected at silent speed (18 frames per second). Silence in cinema is undoubtedly an acquired taste, but the delicacy and intimacy it reveals has many rich rewards." – Nathaniel Dorsky

About Christopher Day
Director of Operations
chris (at) nwfilmforum.org
As Director of Operations, Christopher Day is responsible for overseeing finances, systems and our Fiscal Sponsorship program. He was likely the face you saw on a nightly basis as House Manager, and will now see actually sitting inside our theaters once again. Chris graduated with a B.A. in Film from the University of North Texas in 2007, and relocated to Seattle in 2009, inspired by its vibrant film and arts scene. He has worked on various short film projects, both as director and editor, and has written extensively on film theory/appreciation for an online film journal he maintained for years. He recently edited the feature film The Life of Flowers. Chris began volunteering with the Northwest Film Forum in 2010, before coming on board as House Manager in 2012.
---