Georgetown Haunted History Tour 2021 [Online]
View this title online from
Oct. 30–31, 2021
$20 General Admission
• • HOW TO VIEW THIS PROGRAM • •
Purchase your ticket through Brown Paper Tickets.
Your email receipt from Brown Paper Tickets will contain a link and password for viewing, under "Ticket Details." (Don't see it? Check your spam filter.)
If you encounter any issues logging in, please contact paul at nwfilmforum.org for a quick follow-up. (But please, check your confirmation email!)
About
Join us this year for the return of the Georgetown Haunted History Tour at the Northwest Film Forum('s website) for Halloween weekend!
Thanks to our partners at NWFF for making this video stream of the 2021 in-person Haunted History walking tour (occurring Oct. 21–23) available online.
Georgetown was settled 170 years ago and was briefly incorporated as its own independent city until annexed by the city of Seattle in 1910.
What's the mystery behind Dead Man's Curve? What gruesome fate befell Rosie at the hands of her jilted ex-lover? Why were the bodies of 3,260 neighborhood men, women and children exhumed from the Potter's Field? What tales do these wandering ghosts have to tell of Georgetown's past?
Experience the oft-forgotten spooky history and stories of this pioneering south end neighborhood on a guided walking tour! Actors in period costume at locations along the route re-enact both historical and fictional events from throughout Georgetown.
The Haunted History tour is an annual fundraising event coordinated by the Friends of Georgetown History (FoGHi). FoGHi is a nonprofit 501(c3) organization dedicated to documenting, promoting and celebrating Georgetown's many past and present contributions to Seattle.
For more information on FoGHi and Haunted History please visit foghi.org.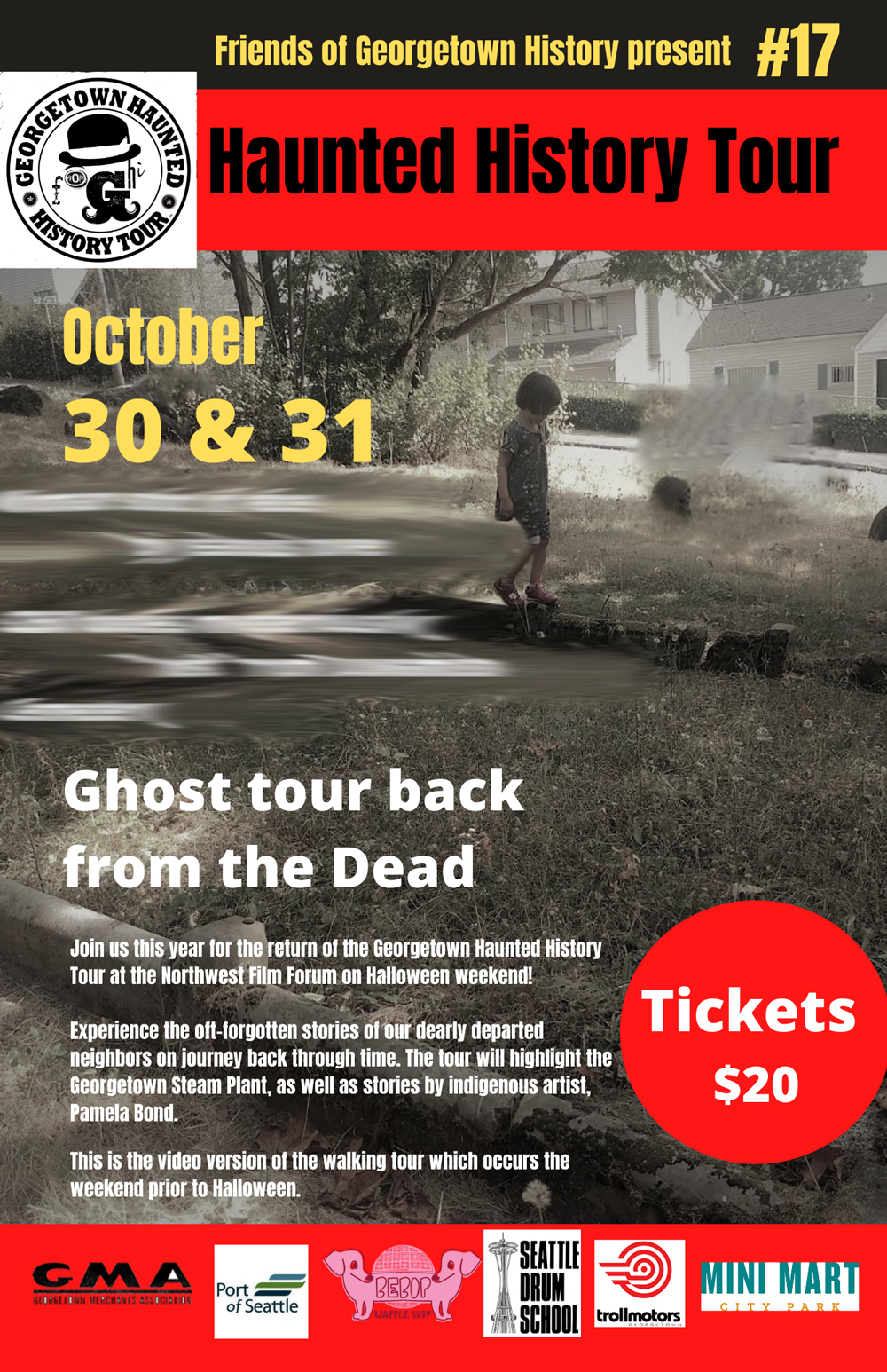 ---