All Light, Everywhere [In-Person Only]
This event took place Oct 8 - Oct 10, 2021
$13 General Admission
$10 Student/Child/Senior
$7 Member
⚠️ Public safety notice ⚠️
NWFF patrons will be required to wear face coverings while in the building. To be admitted, patrons ages 12+ will also be required to present EITHER proof of COVID-19 vaccination OR a negative result from a COVID-19 test administered within the last 48 hours by an official testing facility.
NWFF is adapting to evolving recommendations to protect the public from COVID-19. Read more about their policies regarding cleaning, masks, and capacity limitations here.
Theo Anthony
US
2021
1h 45m
About
** Winner of the Sundance 2021 Special Jury Prize for Nonfiction Experimentation **
All Light, Everywhere is an exploration of the shared histories of cameras, weapons, policing and justice. As surveillance technologies become a fixture in everyday life, the film interrogates the complexity of an objective point of view, probing the biases inherent in both human perception and the lens.
(Theo Anthony, US, 2021, 105 min, in English)
Description and images on this page courtesy of Super LTD.
"Anthony once again excels at synthesizing immense research, weighty ideas, flashes of the surreal, and the oddities of human behavior into an enlightening, entertaining experience. …staggering in its expressive yet concise ability to explore a topic as urgent as rampant police violence and excessive surveillance from a strictly technological perspective." – Jordan Raup, The Film Stage
"…traces historical efforts to displace (or even eradicate) human subjectivity when capturing, measuring, and representing the world. …Anthony's clear cinematic model is German filmmaker Harun Farocki's seminal 1989 Images of the World and the Inscription of War. Laying bare all the human constructs and "blind spots" that allow images to either "speak" or remain silent, Images refutes, in its provocative and singular way, any notion of photographic neutrality. Further, it demonstrates how such notions are bound up in existing, and often unjust, structures of power." – Lawrence Garcia, AV Club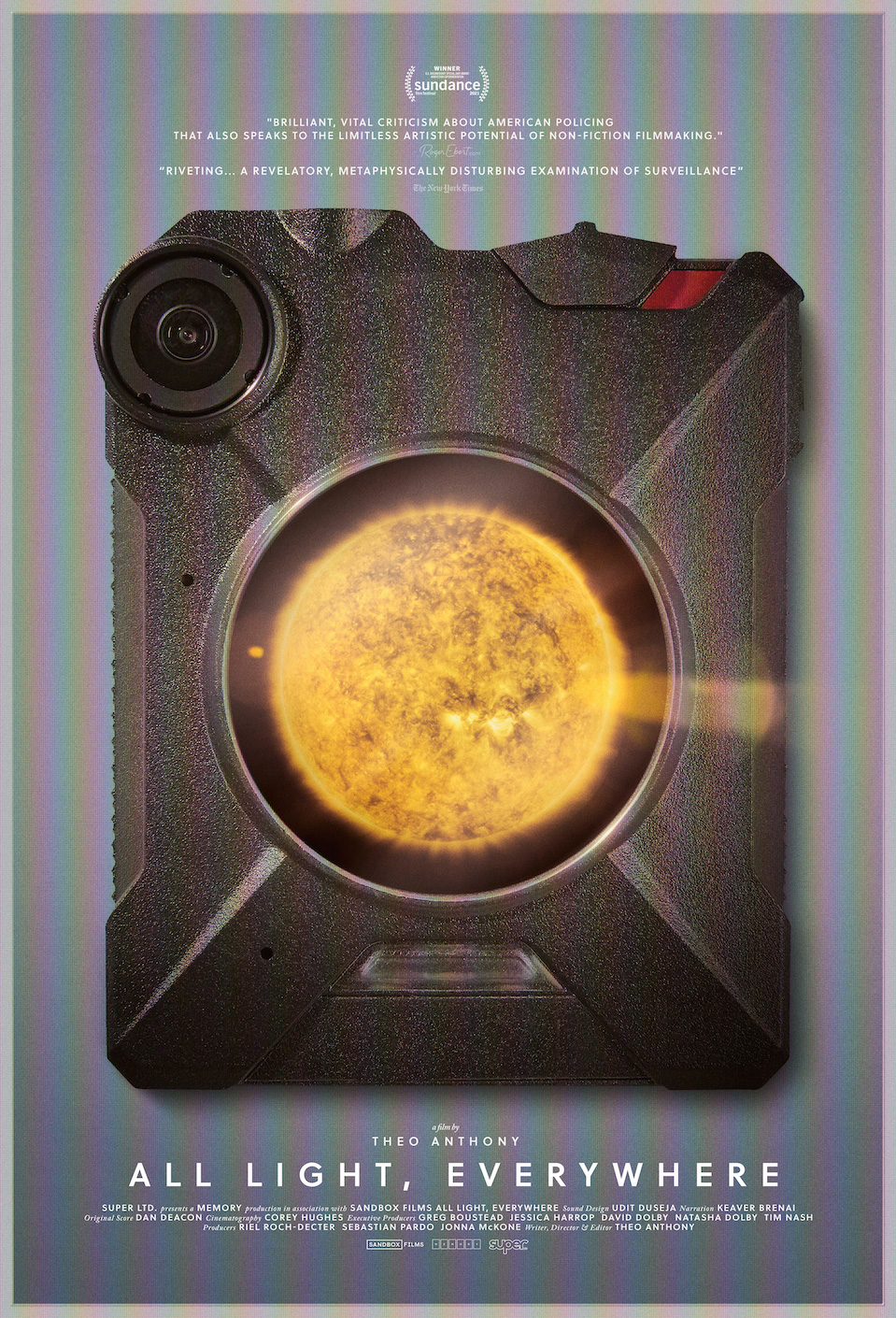 ---