Earshot Jazz – No Ordinary Man: The Billy Tipton Documentary [In-Person Only]
This event took place on Nov 6, 2021
$13 General Admission
$10 Student/Child/Senior
$7 Member
⚠️ Public safety notice ⚠️
NWFF patrons will be required to wear face coverings while in the building. To be admitted, patrons ages 12+ will also be required to present EITHER proof of COVID-19 vaccination OR a negative result from a COVID-19 test administered within the last 48 hours by an official testing facility.
NWFF is adapting to evolving recommendations to protect the public from COVID-19. Read more about their policies regarding cleaning, masks, and capacity limitations here.
Aisling Chin-Yee & Chase Joynt
US
2020
1h 20m
About
** A co-presentation of Northwest Film Forum, Earshot Jazz Festival, and Three Dollar Bill Cinema **
American jazz musician Billy Tipton developed a reputable touring and recording career in the mid-twentieth century, along with his band The Billy Tipton Trio. After his death in the late '80s, it was revealed that Tipton was assigned female at birth, and his life was swiftly reframed as the story of an ambitious woman passing as a man in pursuit of a music career. The genre-defying documentary No Ordinary Man seeks to correct that misrepresentation by collaborating with trans artists. As they collectively celebrate Tipton's story as a musician living his life according to his own terms, they paint a portrait of a trans culture icon.
No Ordinary Man features leading voices and breakout stars in the trans community, including Marquise Vilsón, Scott Turner Schofield, Susan Stryker, C. Riley Snorton, and Thomas Page McBee, among others.
Description and image credits: Courtesy of Oscilloscope Labs.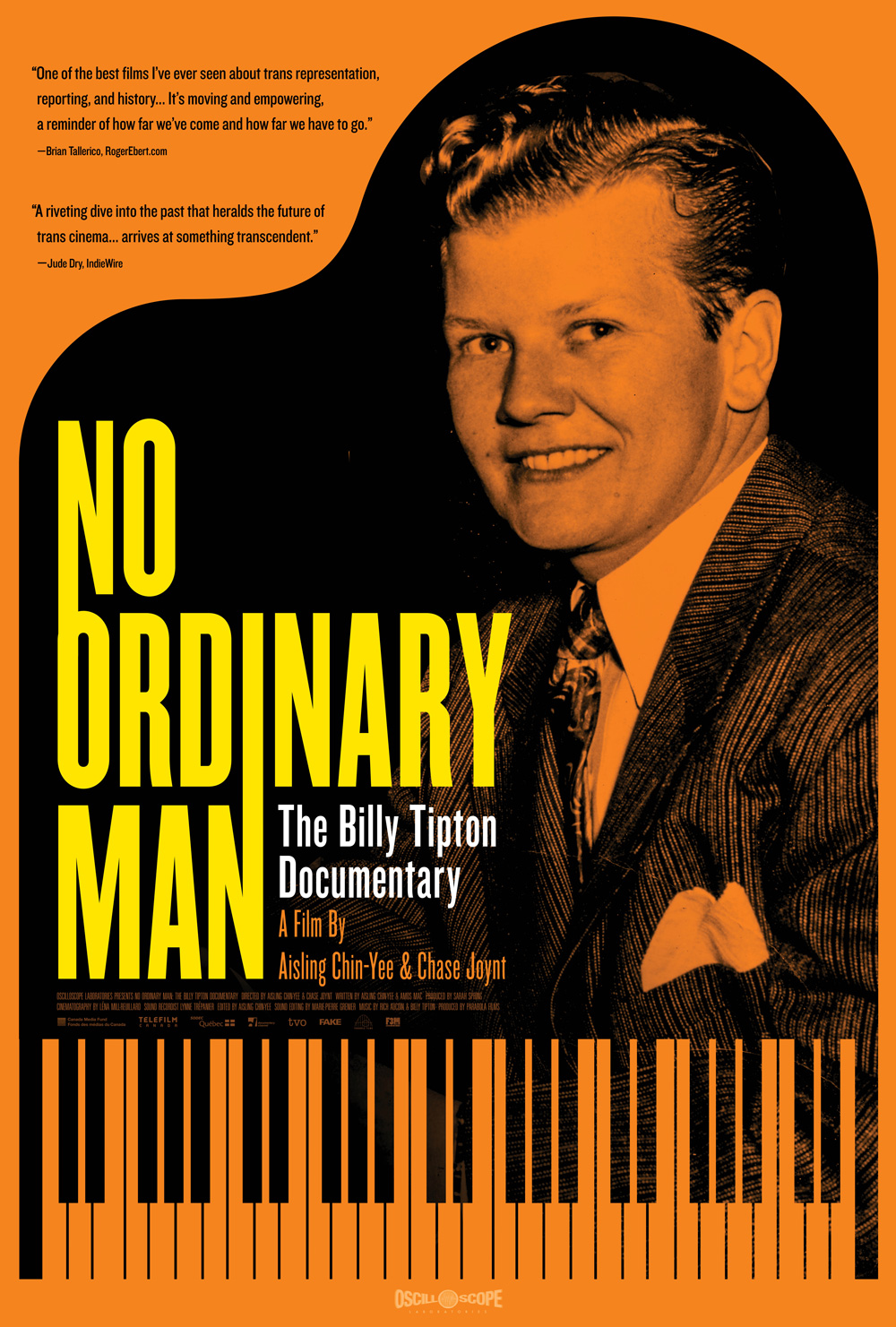 ---