Eyimofe (This Is My Desire) [In-Person Only]
This event took place Sep 29 - Oct 3, 2021
$13 General Admission
$10 Student/Child/Senior
$7 Member
⚠️ Public safety notice ⚠️
NWFF patrons will be required to wear face coverings while in the building. To be admitted, patrons ages 12+ will also be required to present EITHER proof of COVID-19 vaccination OR a negative result from a COVID-19 test administered within the last 48 hours by an official testing facility.
NWFF is adapting to evolving recommendations to protect the public from COVID-19. Read more about their policies regarding cleaning, masks, and capacity limitations here.
Arie Esiri & Chuko Esiri
Nigeria
2020
1h 56m
About
A triumph at the 2020 Berlin International Film Festival, the revelatory debut feature from codirectors (and twin brothers) Arie and Chuko Esiri is a heartrending and hopeful portrait of everyday human endurance in Lagos, Nigeria. Shot on richly textured 16mm film and infused with the spirit of neorealism, Eyimofe traces the journeys of two distantly connected strangers—Mofe (Jude Akuwudike), an electrician dealing with the fallout of a family tragedy, and Rosa (Temi Ami-Williams), a hairdresser supporting her pregnant teenage sister—as they each pursue their dream of starting a new life in Europe while bumping up against the harsh economic realities of a world in which every interaction is a transaction. From these intimate stories emerges a vivid snapshot of life in contemporary Lagos, whose social fabric is captured in all its vibrancy and complexity.
(Arie Esiri & Chuko Esiri, Nigeria, 2020, 116 min, subtitled in English where necessary)
Description and images on this page courtesy of Janus Films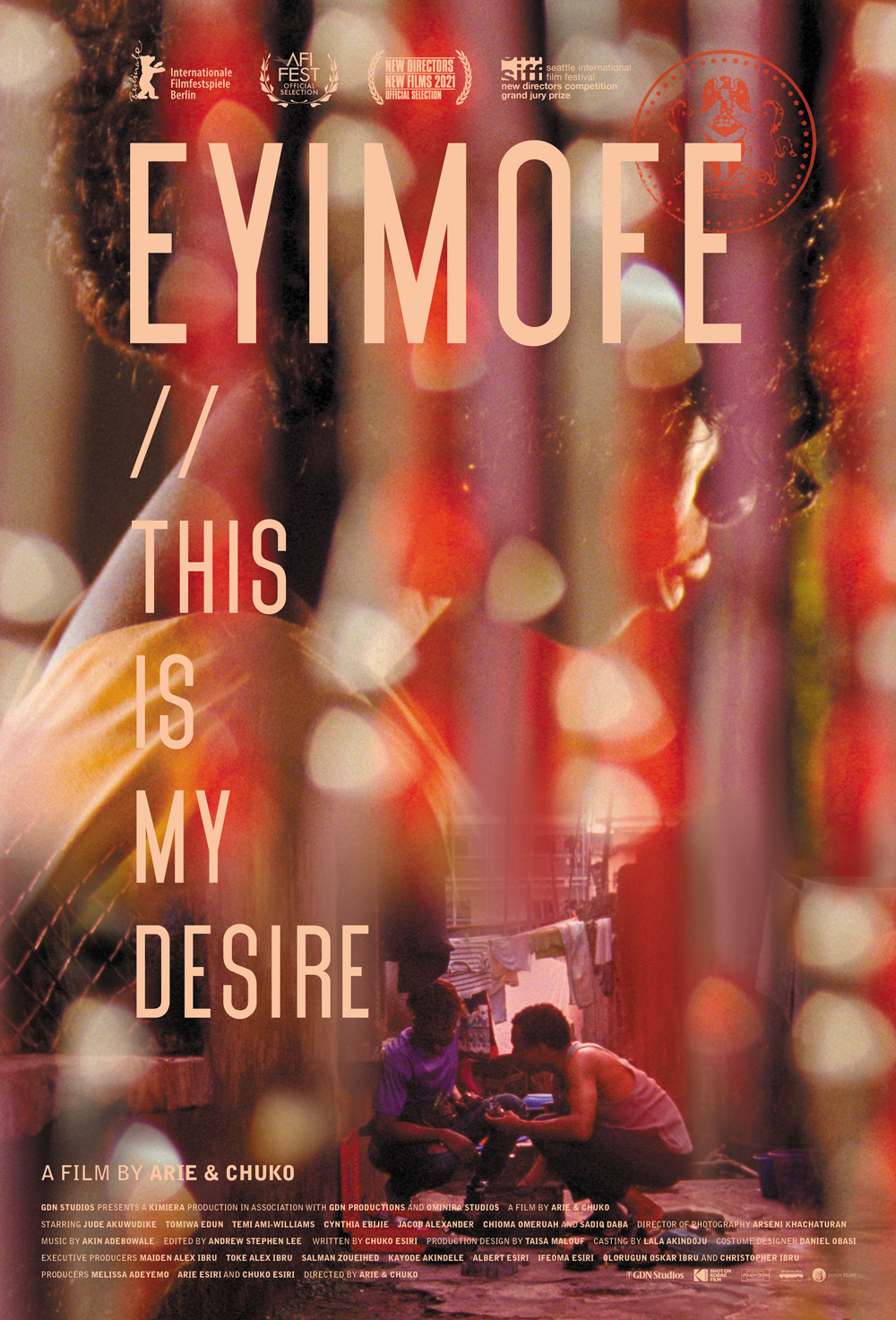 ---