Memoria [In-Person Only]
Wed Apr 20: 7.00pm PDT
Thu Apr 21: 9.00pm PDT
Fri Apr 22: 9.00pm PDT
Sat Apr 23: 4.00pm PDT
Sun Apr 24: 4.00pm PDT
JUST ADDED:
Wed Apr 27: 7.00pm PDT
Thu Apr 28: 7.00pm PDT
$13 General Admission
$10 Student/Child/Senior
$7 Member
⚠️ Public safety notice ⚠️
NWFF patrons will be required to wear masks that cover both nose and mouth while in the building. Disposable masks are available at the door for those who need them. To be admitted, patrons ages 5+ will also be required to present either proof of COVID-19 vaccination OR a negative result from a COVID-19 test administered within the last 48 hours.
NWFF is adapting to evolving recommendations to protect the public from COVID-19. Read more about their policies regarding cleaning, masks, and capacity limitations here.
Apichatpong Weerasethakul
Colombia, Thailand, France, Germany, Mexico, Qatar, United Kingdom, China & Switzerland
2021
2h 16m
About
From the extraordinary mind of Palme d'Or-winning director Apichatpong Weerasethakul, and starring Academy Award-winner Tilda Swinton, comes a bewildering drama about a Scottish woman, who, after hearing a loud bang at daybreak, begins experiencing a mysterious sensory syndrome while traversing the jungles of Colombia.
(Apichatpong Weerasethakul, Colombia, Thailand, France, Germany, Mexico, Qatar, United Kingdom, China & Switzerland, 2021, 136 min, in English & Spanish with English subtitles)
Synopsis and stills courtesy of Neon.

Director's note:
As a kid I was drawn to jungles, animals, and mountains. During the '70s, I grew up reading novels about hunters looking for treasures from lost civilizations. However, Thailand does not possess ancient empires full of gold, nor headhunter tribes, nor anacondas. Forty years later, I am still drawn to such landscapes, but they are covered now with layers of other stories. I am attracted to the history of Latin America as if it was a missing part of my youth. I have come to Colombia to collect expressions and memories, not the Amazonian gold. I am deeply in debt to the individuals I have met in various cities, from psychologists, archaeologists, engineers, activists, to junk collectors.
Another important factor in the birth of this project is my own hallucination. While researching, I often heard a loud noise at dawn. It was internal, and has occurred in many of the places I visited. This symptom is inseparable from my exposure to Colombia. It has formed the basis of a character whose audio experience synchronizes with the country's memory. I imagine the mountains here as an expression of people's remembrances through centuries. The massive sierras, with their creases and creeks, are like the folds of the brain, or the curves of sound waves. With the scores of acts of violence and trauma, the terrain inflates and trembles, to become a country with never-ending landslides and earthquakes. The film itself is also seeking for a balance in this active topography. Its skeletons, the images and sounds, are shaken out of place. Perhaps this is a 'sweet spot' where I and thisfilm can synchronize, a state where delusion is the norm.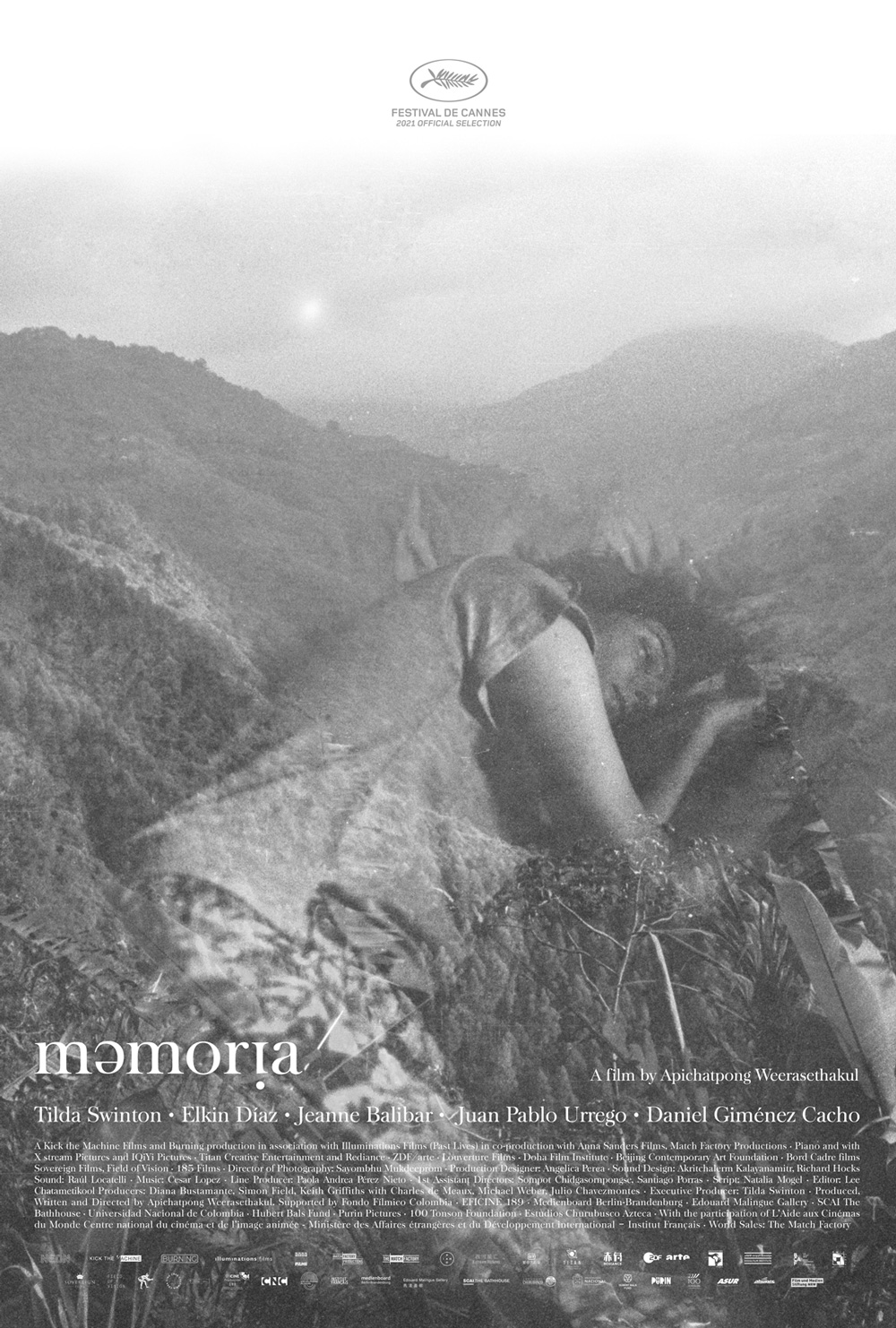 ---