The Paper Tigers [Online]
** Extended! **
View this title from
May 7 – Aug. 6, 2021
Tickets are pay-what-you-can, priced on a sliding scale, starting at $7.
Suggested ticket price: $10.
Tran Quoc Bao
US
2020
1h 48m
** On May 26 at 6:30pm PT, Paper Tigers writer-director Bao Tran will join the Forum's monthly filmmaker meetup The Get Together to discuss the film's production! (Separate RSVP to join; this event was rescheduled from May 17 to Wednesday, May 26) **
About
Three martial artists—notorious in their prime as "the three tigers"—have grown into middle-aged men, one kick from a pulled muscle. But after their teacher's murder, they must juggle dead-end jobs, dad duties, and old grudges to avenge him.
PG-13 for some strong language, offensive slurs, and violence.
** This film is preceded by the short film Ox Year, NWFF's second Local Shortiez selection! Read more below. **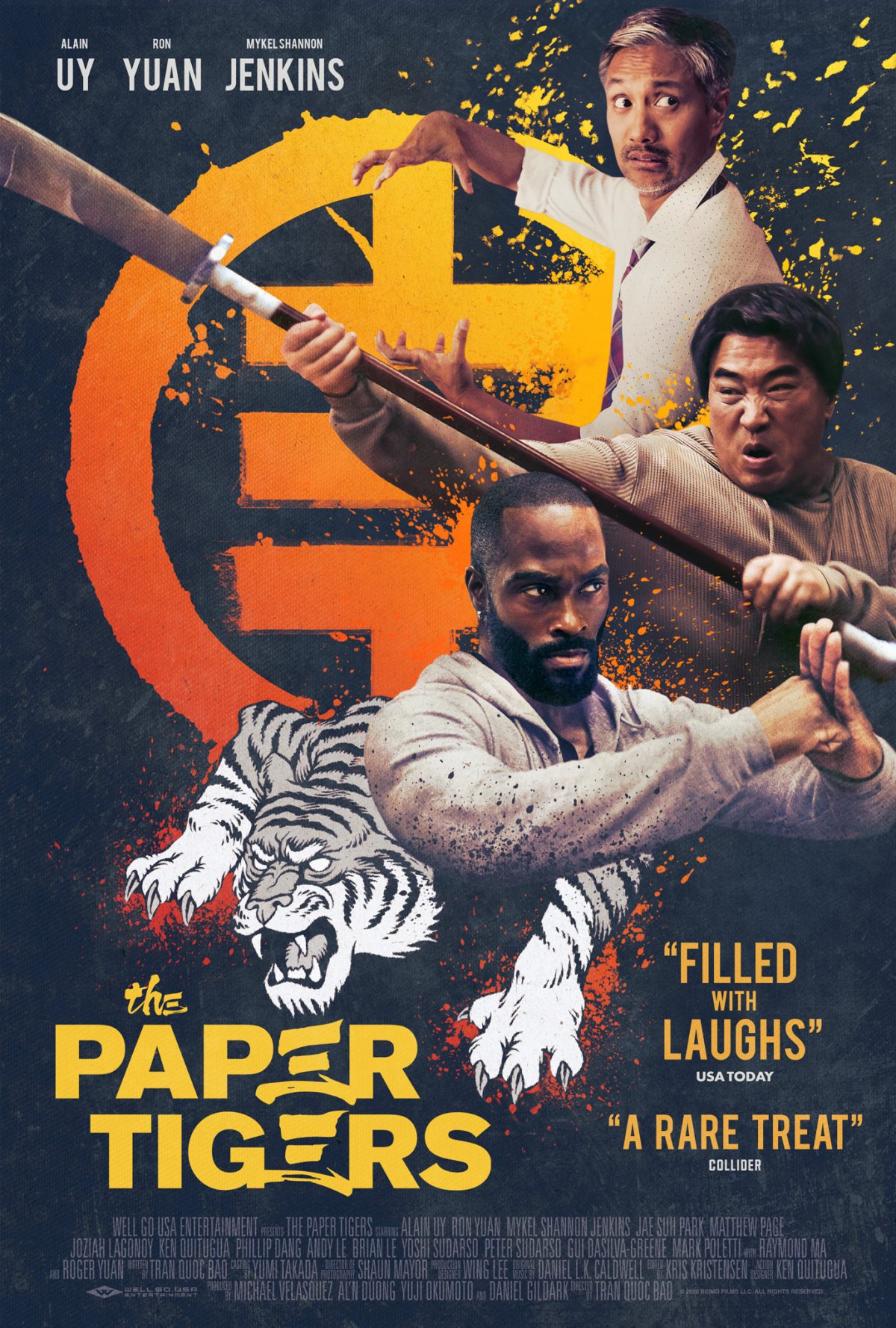 ---
This film is preceded by a NWFF "Local Shorty":
Ox Year
(Jocelyn RC, US, 2021, 1 min)
A woman sips tea quietly… when calamity strikes.
Local Shortiez is a new programming initiative that promotes the work of PNW-based short filmmakers, placing under-three-minute short films before select feature films in the Forum's Virtual Cinema. Learn more and/or submit your Local Shortie >
---
---