---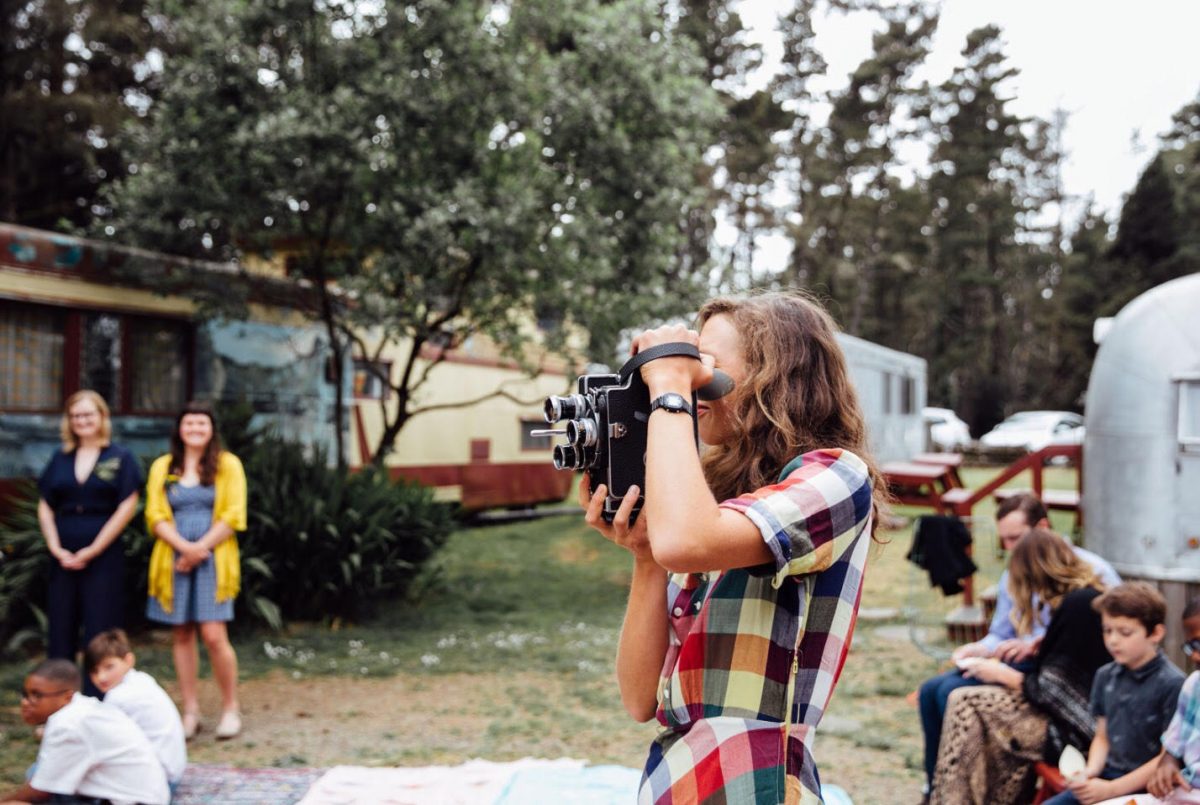 Meet our Local Sightings 2019 Programming Team!
September 8, 2019
Northwest Film Forum's 22nd Annual Local Sightings Film Festival 2019 saw shifts in its programming model, which drew upon the varied expertise of a number of individuals, with the hopes of providing a more democratized and balanced curatorial process. Over the course of 10 boundary-pushing days (September 20-29), the festival showcases the growing complexity of creative communities in the Pacific Northwest, by uplifting new talent, providing educational opportunities for youth and adults, supporting the regional film industry, and promoting diverse media as a critical tool for public engagement.
Decisions regarding the final lineup and schedule of Local Sightings were made by the following team, with support from regular board and staff!

Andy Stark
Local Sightings Festival Programmer
pronouns: he/him/him
Andy performs many duties at Northwest Film Forum, including writing film descriptions and assisting with programming. He is a member of the Programming Team for Local Sightings Film Festival, the Guest Programmer of the 2019 Short Cuts Film Festival in Olympia, WA, and is a contributor to the Tacoma Film Festival. He reminds you to please dispose of your garbage as you exit the theater.

Linda Fenstermaker
Experimental Programmer
Linda Fenstermaker is an experimental filmmaker and graduate of Hampshire College. She works primarily on 16mm film. Her work explores interactions and relationships between body and landscape with a focus on representing organic food systems and empowered women. In addition to filmmaking, Linda has curated and co-curated multiple programs, including Ovular Films and the experimental program for Local Sightings Film Festival in Seattle, as well as been a visiting artist at The Evergreen State College, Seattle University and the University of Washington. She currently lives in the agricultural area of Skagit County in Washington State.
*NOTE: Linda's involvement was generously sponsored by Engauge Experimental Film Festival!*

Rana San
Artistic Director
rana (at) nwfilmforum.org
pronouns: she/her/hers
Rana San is an artist and arts administrator who, prior to stepping into her role as Artistic Director, served as the Community Programmer at NWFF, co-creating programming driven by and for the community. Rana co-directs the annual Cadence: Video Poetry Festival, the only video poetry festival in the PNW and one of three nationally.
Drawing on her background in performing arts and cultural management, she has developed and produced cultural festivals, museum programs, and intimate creative salons in Seattle, Istanbul, and Barcelona. Her creative practice melds dreamwork, written word, body in motion, video poetry, and analog photography. She's interested in the ways we relate to ourselves, each other, our surroundings, the unknown, and the new meanings that are made in spaces where artistic mediums meet.
Rana's first stop motion animation short disarmed screened at Local Sightings in 2016 and she serves on the short film committee for the Seattle Turkish Film Festival.
Photograph by Melanie Masson

Sophie Donlon
Animation Programmer
pronouns: she/her/hers
As a programmer at Northwest Film Forum, Sophie previously oversaw festival coordination as Festival Director for Local Sightings Film Festival and Festival Assistant for Children's Film Festival Seattle. Born and raised in New York City, Sophie graduated from Grinnell College with a degree in Literature and kept heading West until she landed at Northwest Film Forum in 2016. Outside of the office, Sophie is a production assistant and writer for Seattle's favorite gameshow, The Future is 0, and works at SIFF Cinema Egyptian.

Vivian Hua 華婷婷
Executive Director
vivian (at) nwfilmforum.org
pronouns: she/her/hers
Vivian Hua is a writer, filmmaker, and organizer who worked with NWFF in various capacities before stepping into her role as Executive Director in October 2018. She first came to the organization as the Co-Founder of the national film and civil rights discussion series, The Seventh Art Stand, and then as the organization's Design Lead, where she led rebranding efforts. She has been the Editor-in-Chief of the socially conscious arts publication, REDEFINE, since 2004, and much of her work unifies her interest in the metaphysical with her belief that art can positively transform the self and society. Her narrative short film, Searching Skies–which touches on the controversial topic of Syrian refugee resettlement in the United States–was released in 2017, after making festival rounds. She is currently writing her next film projects, as well as researching national efforts to preserve cultural space.
---