---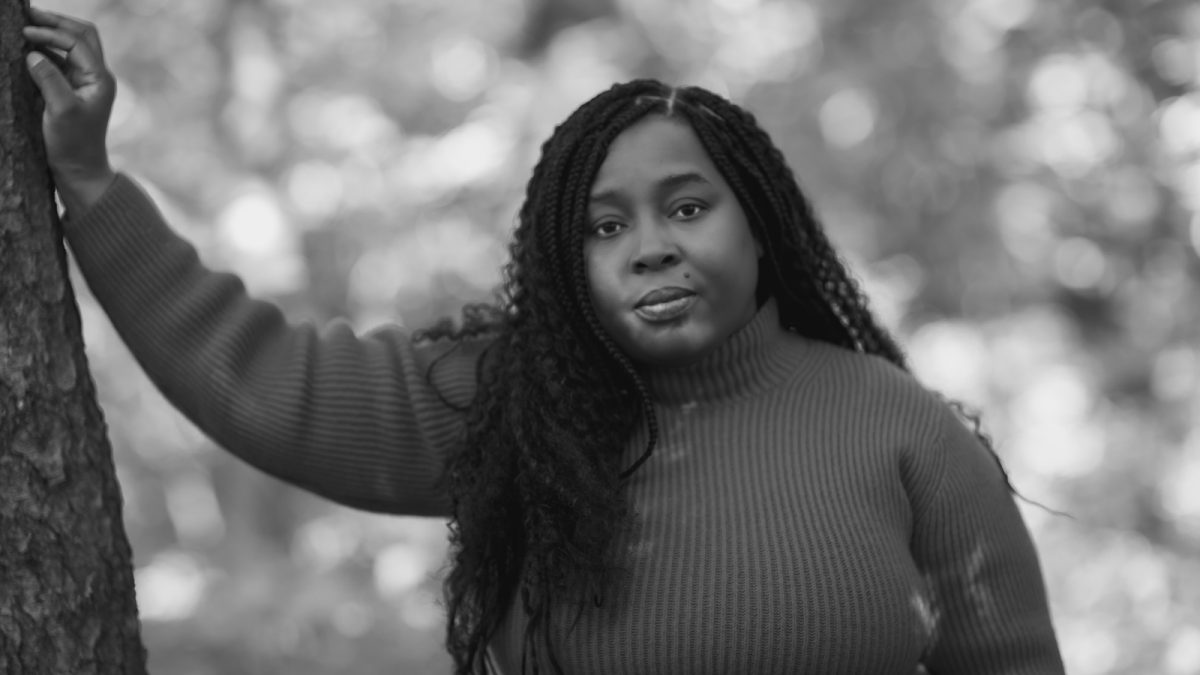 Northwest Film Forum Awards Mirta Desir $25,000 as the 2023 Recipient of the Lynn Shelton "Of a Certain Age" Grant
November 1, 2023
Northwest Film Forum (NWFF) is proud to announce Mirta Desir as the recipient of the fourth annual Lynn Shelton "Of a Certain Age" Grant. Desir will receive an unrestricted cash award of $25,000 to support her first narrative feature film, ANGIE. Desir describes ANGIE as "a love letter to Latin American artists and Haitians' oral history — a marriage of human drama and the power of Voudou."
"The Lynn Shelton 'Of a Certain Age' Grant is an amazing source of support for women filmmakers whose moment has come due to our life experience, hard work and persistence. With this grant, I'll be able to bring ANGIE, a story that has lived with me for some time, into reality," Desir said.
"ANGIE is a story that I am compelled to tell. It is based on two things: Haiti's historical interconnectedness with Voudou and my love for my younger sister, who died too young. Through the lens of magical realism, ANGIE explores the bond between sisters and its power to overcome the worst of circumstances. This grant is appreciated during this development phase of ANGIE."
Co-founded by Duplass Brothers Productions and NWFF, and with major ongoing support from COLOR, Eliza Flug, CB Shamah, Lacey Leavitt Gray, Megan Griffiths, Colin Trevorrow, Olivia Newman, Marc Maron, Jennessa & Rob West, Kat Candler, Michaela Watkins, Rosemarie DeWitt, and additional community members, the Lynn Shelton "Of a Certain Age" Grant is now in its fourth year. It champions a U.S.-based female, non-binary, and/or transgender filmmaker – age 39 or older – in the process of developing and directing their first narrative feature.
This year's Award Selection Committee was comprised of Jane Charles, Saelyx Finna, and Numa Perrier.
"It has been an honor to be a part of this grant," NWFF Grants Manager Mikayla Nicholson said. "Every year we receive an incredible crop of applications, and this year is no different. After a lengthy deliberation process, the panelists unanimously decided that Desir showed immense talent to make a great and distinctive first feature film. The panelists were drawn to her use of magical realism to tell a deeply personal story, and the way she articulated her inspirations and her vision in her application."
2023 Finalists
Including Desir, fourteen filmmakers made it into the finalist round of the grant process. Those with an asterisk (*) received an Honorable Mention from the Award Selection Committee.
Brooke Swaney
Charlotte Glynn
Claudia Calderón*
Emily Ray Reese
Erin Li
Kelsey Siepser
Keshni Kashyap
Malika Zouhali-Worrall
Masami Kawai*
McKenzie Chinn
Mirta Desir
Ro Haber
Sushma Khadepaun
Tiffany Frances
The 2022 grant recipient was Guatemalan filmmaker Izabel Acevedo, who is currently working on her first feature, El intermediario (The Middleman). The 2021 grant recipient was Seneca-Cayuga Nation Filmmaker Erica Tremblay, whose first feature Fancy Dance (starring Lily Gladstone) premiered at Sundance. The inaugural grant recipient was Caribbean filmmaker Keisha Rae Witherspoon with Untitled Opa-locka Project,  a post-alien-abduction black sci-fi drama set in Opa-locka, Florida currently in development.
Northwest Film Forum is excited to sustain and steward the Lynn Shelton "Of A Certain Age" Grant in perpetuity. If you are interested in directly supporting this opportunity for future filmmakers, you may do so via our NetworkForGood portal; simply select "Of a Certain Age Grant" under the dropdown menu for "special purpose" designations. For those looking to give in Lynn Shelton's honor outside of the grant fund, donations to the Shelton/Seal Family Fund for the Northwest School for Deaf and Hard-of-Hearing Children, or Seattle's Northwest Film Forum are encouraged.
---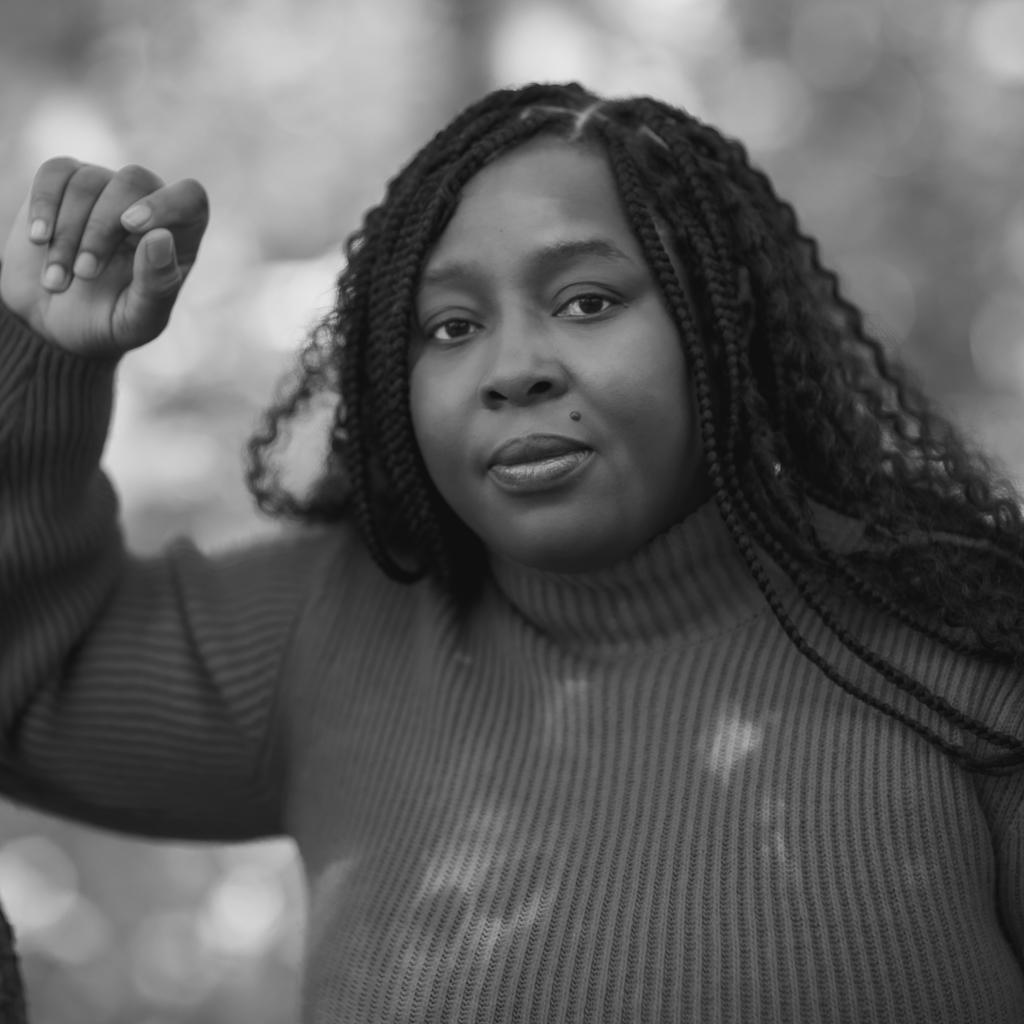 ABOUT MIRTA DESIR
Mirta Desir (she/her) is an award winning Haitian-American director, writer and producer. Most recently her short film All the Gaps had its World Premiere at the OSCAR®-qualifying Pan African Film Festival. She is a recipient of a Caucus Foundation Production Grant, a recipient of a New York Women in Film & Television award. Mirta is currently in post-production on her next narrative short film, Jean & I. She is also in the early stages of development for her first feature film, ANGIE.
Her manuscript, Saving Jude, recently won the Penguin Random House Publishing / WNDB Revisions Workshop.
Mirta holds a BA and a BS from Syracuse University, a Juris Doctor from Loyola University, and has an MFA in Directing from the Feirstein Graduate School of Cinema at Brooklyn College, CUNY. Mirta is obsessed with (or passionate about) stories (all kinds, seriously) – both narrative and non-fiction. This can be seen in her narrative work mentioned above, but also in her documentary work.
ABOUT THE LYNN SHELTON "OF A CERTAIN AGE" GRANT
In 2020, The Lynn Shelton "Of a Certain Age" Grant was established by Northwest Film Forum alongside Duplass Brothers Productions to honor Seattle filmmaker Lynn Shelton, who passed away on May 16th, 2020. Lynn Shelton often spoke of feeling inspired after seeing filmmaker Claire Denis speak at Northwest Film Forum and learning that Denis did not make her first feature until age 40. Shelton went on to make her own first feature film (We Go Way Back) at the age of 39. In the years since, she built a prolific canon of feature and television work and made an indelible mark on the landscape of American cinema.
ABOUT LYNN SHELTON
Lynn Shelton emerged from her hometown of Seattle to become a major force in American independent cinema and a prolific television director. She was a vibrant, kind, creative human being. Her work drew acclaim for its compassion, humor, unique voice and wonderful performances. Shelton directed eight features including Humpday (2009), Your Sister's Sister (2011), Outside In (2018), and Sword of Trust (2019). Shelton also worked in television, directing memorable episodes of acclaimed series, including Mad Men, GLOW, The Mindy Project, and Little Fires Everywhere.
---
ABOUT THE AWARD SELECTION COMMITTEE

Jane Charles
Jane Charles (she/her) has spent over 25 years as a Producer, Executive Producer and Production Executive. Her film and TV projects (SOLD, Fat Kid Rules the World, East of the Mountains, Rescued by Ruby), based on best-selling books, have been widely distributed and have won multiple awards in international film festivals and industry awards ceremonies. Jane has served as president of several production companies, managing day to day operations, supervising numerous creative teams, and creating quality film and television. As producer and executive producer of many film and TV projects from concept through delivery, she has worked with some of the top networks, studios and distributors including Netflix, 20th Century Fox, ABC, Lifetime A+E, MTV, NBC, Universal, and Disney.
Jane is CCO/managing partner for Fezziwig Studios, a full-service entertainment company. Founded by multiple Emmy, Peabody and WGA-winning producer Dan Angel, Fezziwig Studios is committed to entertaining families with the highest quality movies and series. The company focuses on the acquisition and adaptation of popular book franchises, with projects in active development and production with partners such as Netflix, Warner Bros. Discovery and Sony Television. Fezziwig's most recent film for Netflix, Rescued by Ruby has received overwhelming critical and audience praise (100% on Rotten Tomatoes, #1 Dog Movie on Netflix). Fezziwig recently completed Out of My Mind, based on the best-selling novel, with Participant Media, releasing in 2024 on Disney+.

Saelyx Finna
Saelyx Finna (she/they) has over a decade of experience as an independent film programmer, impact producer, distribution consultant, and nonprofit executive director. As a consultant, Saelyx has worked with Sundance, AMC, DOC NYC, the Criterion Collection, Film Independent, Cinereach, Academy Award nominees, and George R.R. Martin's Highgarden Entertainment. Previously known as Courtney Sheehan, Saelyx is the former artistic and executive director for Northwest Film Forum. They are the co-founder of Alliance for Action, a national network of film exhibitors and distributors working to make the film industry more equitable. Saelyx is currently developing Under the Dream, an experiential documentary about the multiverse of our dreaming minds.

Numa Perrier
Numa Perrier (she/her) is an actor, director, writer and visual artist who has emerged as a provocative voice in the film and television landscape. As a director, Numa's first studio film, The Perfect Find, starring Gabrielle Union, premiered at the 2023 Tribeca Film Festival, winning the highly sought after Audience Award before its worldwide release on Netflix on June 23rd. Based on the best-selling book by Tia Williams and adapted by Leigh Davenport, Jenna (Gabrielle Union) returns to New York to resurrect her fashion career after a messy public breakup and a high-profile firing. But her comeback gets complicated when she falls for her charming, much younger coworker Eric (Keith Powers) — who just happens to be her boss's son.
Perrier's first feature, Jezebel, which she wrote, directed and co-starred in, premiered at SXSW and was  released on Netflix in 2020 via Ava Duvernay's ARRAY Releasing. Detailing Perrier's real-life experiences, the film follows 19-year-old Tiffany (Tiffany Tenille) as she navigates working as an internet cam girl in the '90s, in order to navigate her dying mother's financial struggles. Jezebel was a fan and industry favorite nabbing The Hollywood Reporter's Critic's Choice List and winning Best Director and Best Feature Film at The American Black Film Festival.
---
ABOUT NORTHWEST FILM FORUM
Northwest Film Forum incites public dialogue and creative action through collective cinematic experiences. A nonprofit film and arts center located in Seattle, Northwest Film Forum presents hundreds of films, festivals, community events, multidisciplinary performances, and public discussions each year. A comprehensive visual media organization, the Forum offers educational workshops and artist services for film and media makers at all stages of their development. Artist services include access to space, gear, fiscal sponsorship, and an edit lab. Northwest Film Forum is a member-based organization. nwfilmforum.org
ABOUT DUPLASS BROTHERS PRODUCTIONS
Under their banner Duplass Brothers Productions (DBP), award-winning filmmakers Mark Duplass, Jay Duplass and Mel Eslyn create original projects for film, television, and digital media. In television, DBP is under a first-look deal with HBO which has yielded the hit series Room 104, Togetherness, and the HBO animated series Animals. Most recently they produced HBO's award winning show Somebody Somewhere, starring Bridget Everett which was named an AFI TV Program of the Year.
DBP is also active in the docuseries television space, best known for producing Netflix's Wild Wild Country, winner of the Emmy Award for Outstanding Documentary or Nonfiction Series in 2018. The team also produced the critically acclaimed series The Lady and the Dale on HBO, Hulu's Sasquatch, On Tour with Asperger's Are Us for HBO, and Evil Genius for Netflix,
In film, Mark and Jay first gained recognition in the early 2000's for writing, directing and producing several acclaimed independent and studio films, including The Puffy Chair, Baghead, Cyrus, and Jeff, Who Lives At Home. The team's numerous feature film credits in the decades following have included The One I Love, Tangerine, Safety Not Guaranteed, Creep (1 & 2), The Overnight, 7 Days, Outside In, Language Lessons, The Skeleton Twins, as well as the Ady Barkan documentary Not Going Quietly, HBO's Tony Hawk: Until the Wheels Fall Off and Jason Isbell: Running with Our Eyes Closed. DBP recently released Eslyn's feature debut Biosphere starring Sterling K. Brown, as well as the HBO documentary Last Stop Larrimah. Upcoming releases include Nnamdi Asomugha's The Knife and the third season of HBO's Somebody Somewhere.
---