---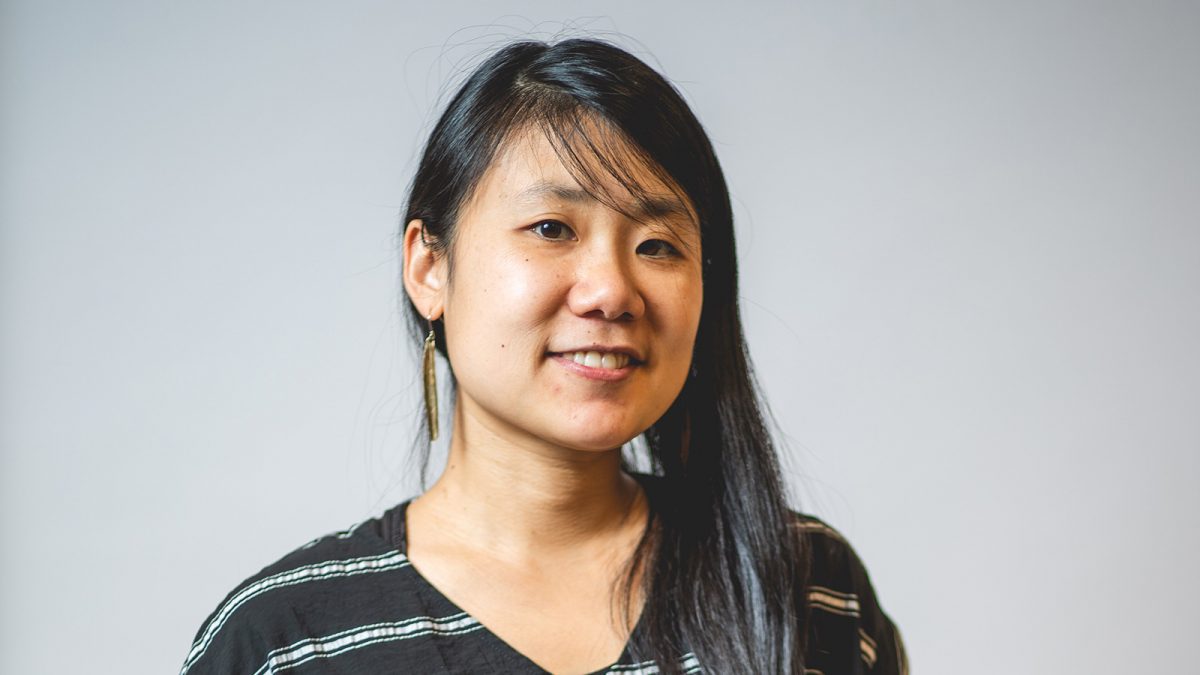 Northwest Film Forum Executive Director Vivian Hua 華婷婷 to Move On in January 2022
October 19, 2021
Northwest Film Forum (NWFF) has announced that Executive Director Vivian Hua 華婷婷 will move on at the end of January 2022. Hua's tenure, which began in 2018, prioritized the philosophy of a "Forum for All," deepening NWFF's reputation as a leader in innovation and equity among art house cinemas.
"It has been a wonderful adventure to serve an arts organization which intentionally takes action towards evolving for the better," said Hua. "l have been heartened to welcome new audiences and hear personal stories from diverse creators who feel the Film Forum has become a home for them. Being NWFF's first POC Executive Director has also been a significant milestone."
Under Hua, NWFF has continued to raise its national profile. For the past two years, the Sundance Film Festival has selected NWFF as a Satellite Venue. In 2020, the Warhol Foundation for the Visual Arts invited NWFF to become an annual Regional Regranting Partner through the Collective Power Fund. Also in 2020, NWFF, in partnership with Duplass Brothers Productions, launched the Lynn Shelton "Of a Certain Age" Grant. NWFF now grants more than $100,000 each year to artists.
Despite the COVID-19 pandemic, over the past two years NWFF has increased its annual operating budget, added staff, and reinforced its position as an indispensable arts hub. When forced to close its doors last year, NWFF pivoted to virtual programming in less than a week, hosting more than 25 virtual film and interdisciplinary festivals throughout the pandemic closure. NWFF also began offering compensation to artists accepted into its own core festivals: ByDesign, Cadence and Local Sightings. And at the height of the Black Lives Matter protests in the summer of 2020, NWFF supported the movement by providing mutual aid, offering its premises as a safe space, and donating part of its revenue to affiliated organizations.
Northwest Film Forum Board Vice President Kiran Dhillon said, "During a time when many organizations have struggled, Vivian has led the Forum to newfound heights, solidifying the organization's role as a leader in the Seattle film and art scene and creating an inviting space for a diversity of perspectives and experiences."
Hua first joined NWFF as a Design Lead in 2017, after helping the organization co-organize The Seventh Art Stand, a national civil rights film screening series centered around anti-Islamophobia discussions. Hua, who recently won a Mayor's Film Award and became Co-Chair of the Seattle Arts Commission, will celebrate their departure on December 21, 2021, during Longest Night, NWFF's multidisciplinary event held on the winter solstice.
NWFF has established a committee, comprised of board, staff, and community members, to search for its next Executive Director. Hua, along with Managing Director Chris Day and Artistic Director Rana San, will actively assist in the leadership transition process.
The Executive Director position will be posted the last week of October on NWFF's website (nwfilmforum.org) and social media channels. Questions about the position may be directed to hiring@nwfilmforum.org.
Hua leaves behind a more robust, more inclusive Film Forum.
Read the exit interview with Executive Director Vivian Hua, Artistic Director Rana San, and Managing Director Chris Day over at The Stranger! Thanks to Jas Keimig for the coverage.
---