Simone Pin Productions
Jun 20 - Nov 2, 2019
3 Events
Simone Pin Productions is a women of color owned production company dedicated to captivating audiences with thought provoking performances, diverse cast, sex appeal and editorial aesthetics through technical burlesque.
SERIES PASSES:
$75 General Admission pass to Thursday or Friday showings of Queens and Dollhouse!
bit.ly/simonepinpass
$100 VIP † pass to Saturday Closing Night showings of Queens and Dollhouse!
bit.ly/simonepinvip
† VIP Closing Night tickets include reserved seating in the first two rows of the theater, entry to experience a special cupcake and wine pairing before the show, a drink ticket, your choice of favorite cupcake from pairing experience, a signed poster, a meet-and-greet with cast, and access to the after-party at the Forum. We invite you to close out the show's run with libations and a DJ set!
Tickets to individual performances also available!
---
Residency + Shows
** A new residency program with Simone Pin Productions brings curated burlesque shows to NWFF for the 2019 year. **
QUEENS
June 20-22 + August 22-24
Drawing inspiration from the strategic drama of chess, Simone Pin Productions presents a sexy, thought-provoking burlesque centering two opulent queens in opposition to one another. Gaze upon the staggering beauty of rooks, knights, and two primal Queens facing off on the chessboard! The Queen's Court features Adra Boo, Caela Bailey, TAQUEET$!, Elise, Shay Simone and Annya Pin, with choreography by Shay Simone that fuses burlesque and technical dance to scintillating effect. Powerful female figures, love, and the battles experienced by women of color all take center stage in this stimulating burlesque.
DOLLHOUSE
October 31-November 2
Simone Pin presents Dollhouse, a Southern Gothic burlesque. Welcome to the dark side ya'll…where you can find a dose of sinister, a dash of grotesque and a whole lotta of sin. What twisted secrets are Mama and her Dollhouse Coven keeping? What delusional dreams nest behind those charming doll eyes? Prepare to have a hauntingly beautiful time in the Dollhouse and don't let the door hit ya where the good lord split ya, darlin'.
Simone Pin Productions are back again to bring you another mind blowing show to their residency at the Northwest Film Forum. Dollhouse includes technical choreography by Shay Simone and draws inspiration from Southern Gothic stories, the reclaiming of diverse bodies and skin to celebrate the fixation of female roles. The Dollhouse Coven features TAQUEET$!, Lindy Lou, Jennifer Meilani, Shay Simone, Annya Pin and Mama of the Dollhouse, Adra Boo.

---
About Simone Pin Productions:
Simone Pin Productions is a west coast-based women of color owned production company, co-founded by Shay Simone and Annya Pin. We are passionate about creating shows that include a diverse cast, and showcases the beauty, strength and sex appeal of performers of all shapes, sizes and ethnicities. We strongly believe in providing artists with a professional work environment where they can train, grow and feel valued. Our mission is to entertain and present our audience with an experience that is innovative, sexy and powerful.
We intentionally curate our productions so that the minute you step into the space, you enter another world. Our performances combine technical choreography and a tantalizing vocalist. We utilize elements of burlesque along with a variety of dance genres from modern to contemporary, to hip hop to enrich our audience experience.
We are inspired by our shared background as women of color and themes of female empowerment. Creatively intertwining these concepts, we produce thought provoking shows that push the envelope. We create, dance and captivate, and we invite you to get intimate in our world.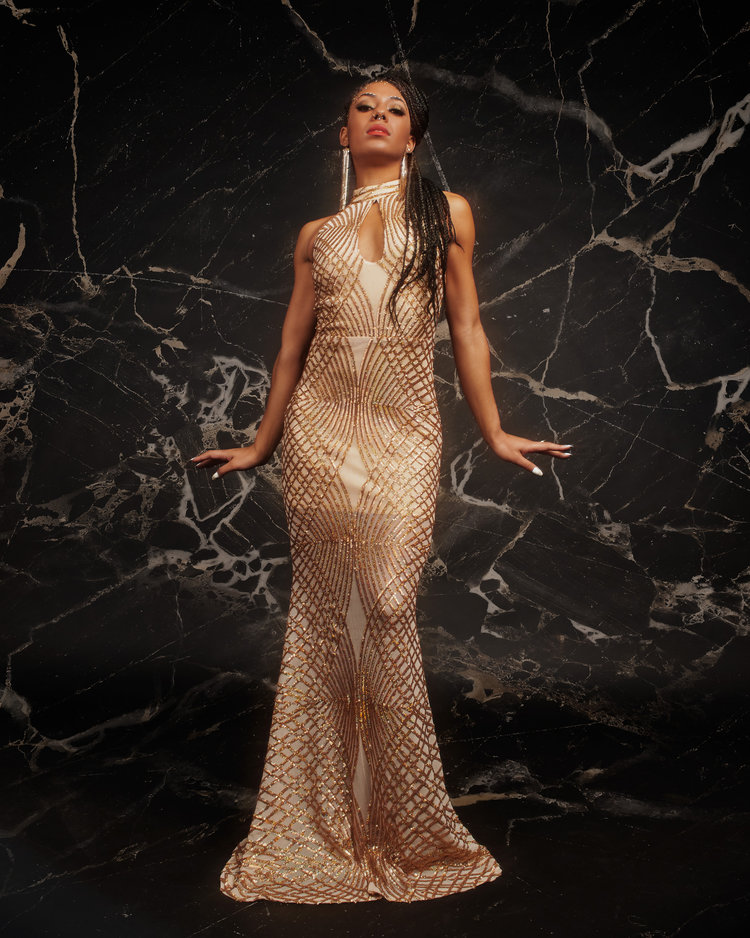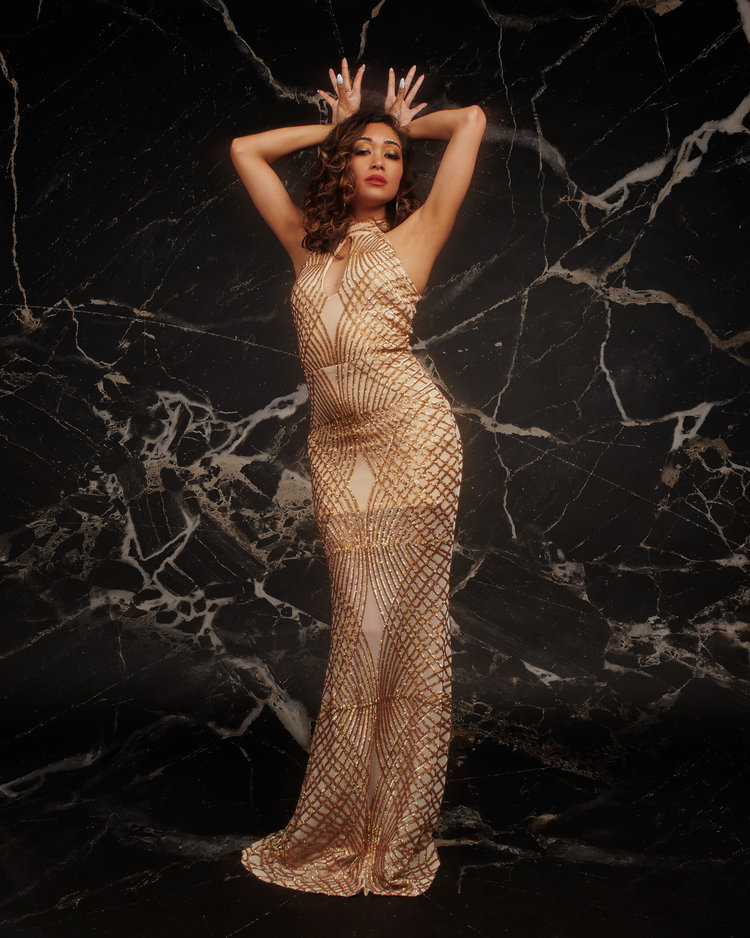 ---