Local Sightings 2019 - Intro to Unity: Virtual Production and Game Engines
This event took place on Sep 22, 2019
About
Have you ever wanted to design a video game, create a world in virtual reality, make a CG film or web-series, or just play with 3D models? With Unity, all of these are within your reach.
Unity is a cross-platform game engine that can be used to make both three-dimensional and two-dimensional interactive content. With its built-in physics engine and real-time graphics capabilities, the creative possibilities are almost endless.
—
Join multimedia artist and virtual world-builder Matt Henderson in a 3-hour exploration of these immersive technologies, which are revolutionizing media creation. You'll get an overview of game engine workflow (using Unity3D), fundamentals of 3D modeling, and learn how to create interactivity with intro level scripting.
Note: Bring your own laptop computer running a current version of Unity, or just bring pen and paper and take notes while observing the general workflow. The first part of class will be an inspiring overview of the new types of content being created.
Pre-requisites: Basic computer skills are highly recommended. Exposure to other media software like Photoshop, Illustrator, Blender, or video editing software is encouraged. Software and computer will be provided, though students are welcome to bring their own laptops!
—
Instructor Matt Henderson will also be performing at Local Sightings for an immersive audio-visual experience: Dolphin Midwives x aesthetic.stalemate!
---
Matt Henderson is a multidisciplinary artist melding installation art, music production, film, performance art, and virtual reality. He started a DIY venue and artist space in Northeast Portland called Xhurch. After co-directing the M.A.S.S. performance series he became enamored with virtual reality as a robust creative medium. In 2015, he organized a group of digital and new media artists under the banner of Portland Immersive Media Group and together they explored the potential of experiential art in both real and virtual environments. Currently, Matt is the Immersive Media Educator at Open Signal, helping to integrate a virtual production pipeline at the long-standing public access television center, as well as Instructor and Content Expert of Virtual & Augmented Realities at Portland Community College's Cascade Campus STEAM Spaces.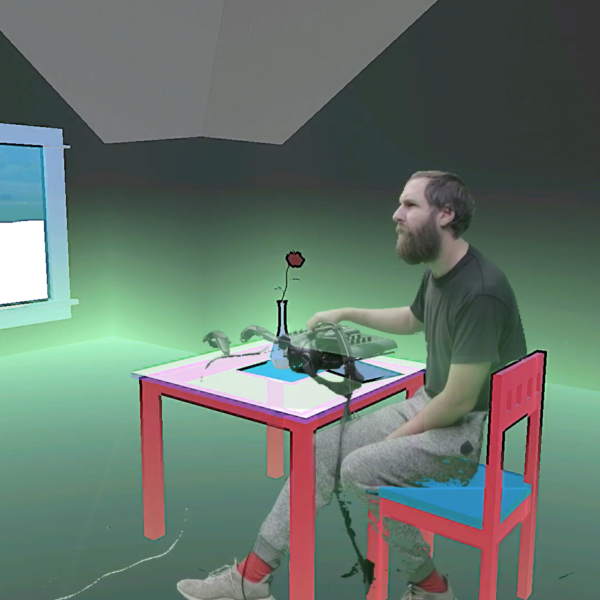 ---
Back to Festival Catalog:
Local Sightings Film Festival
Presented by Seattle's Northwest Film Forum, the 22nd Annual Local Sightings Film Festival (September 20-29, 2019) showcases the growing complexity of creative communities in the Pacific Northwest. Its 2019 edition features a competitive selection of curated shorts and feature film programs, inviting regional artists to experiment, break, and remake popular conceptions around filmmaking and film exhibition.
Programmed closely with community partners as curators, the festival uplifts new talent, provides educational opportunities for youth and adults, supports the regional film industry, and promotes diverse media as a critical tool for public engagement.
---
---