2023 Lights Dance Festival [Hybrid]
Nov. 9–10 [In-Person at NWFF, 1515 12th Ave.]
Nov. 11 [In-Person at Othello-UW Commons, 4200 S. Othello St. – free to attend!]
Nov. 9–17 [Online]
---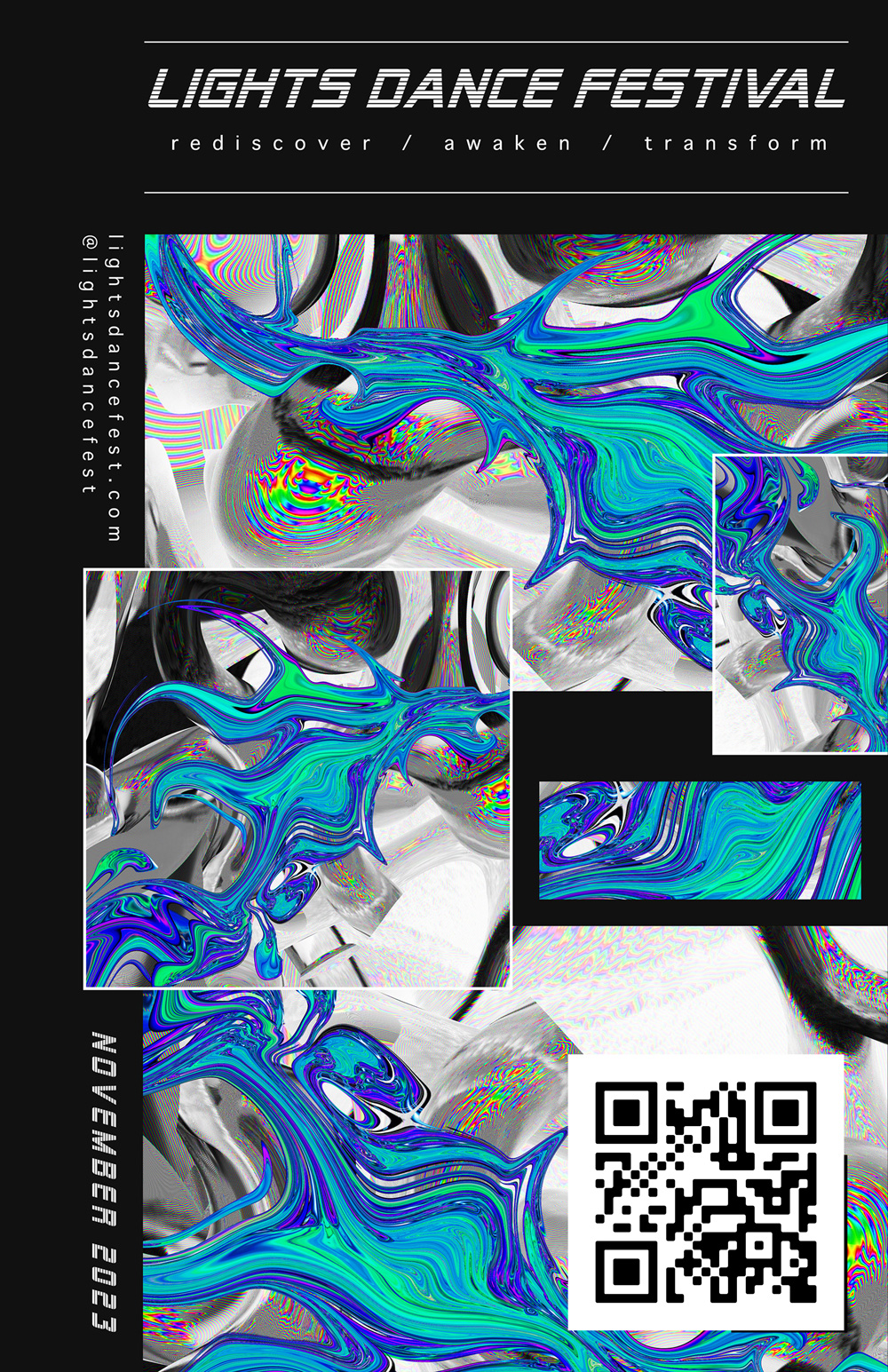 This year's festival is inspired by the arduous yet enriching journeys of rediscovery, awakening, and transformation that not only reignite our sense of purpose, but also breathe new life into our relationships and creative praxis.
Please join us for the three programs that our team carefully curated: "PRISM," "Turtles All the Way Down," and "Resurgence." Nov. 9 & 10, in-person screenings will be held at NWFF – Nov. 11, screenings will be held at the Othello-UW Commons (4200 S. Othello St.) and will be FREE to attend – virtual screenings will also be available from Nov. 9–17.
Click for Accessibility Info
Ticketing, concessions, cinemas, restrooms, and our public edit lab are located on Northwest Film Forum's ground floor, which is wheelchair accessible. All doors in Northwest Film Forum are non-motorized, and may require staff assistance to open. Our upstairs workshop room is not wheelchair accessible.
We have a limited number of assistive listening devices available for programs hosted in our larger theater, Cinema 1. These devices are maintained by the Technical Director, and can be requested at the ticketing and concessions counter. Also available at the front desk is a Sensory Kit you can borrow, which includes a Communication Card, noise-reducing headphones, and fidget toys.
The Forum does NOT have assistive devices for the visually impaired, and is not (yet) a scent-free venue. Our commitment to increasing access for our audiences is ongoing, and we welcome all public input on the subject!
If you have additional specific questions about accessibility at our venue, please contact our Patron Services Manager at cris@nwfilmforum.org. Our phone number (206-329-2629) is voicemail-only, but we check it often.
Made possible due to a grant from Seattle Office of Arts & Culture, in partnership with Sensory Access, our Sensory Access document presents a visual and descriptive walk-through of the NWFF space. View it in advance of attending an in-person event at bit.ly/nwffsocialnarrativepdf, in order to prepare yourself for the experience.
⚠️ Click for COVID-19 policies ⚠️
NWFF patrons will be required to wear masks that cover both nose and mouth while in the building. Disposable masks are available at the door for those who need them. We are not currently checking vaccination cards. Recent variants of COVID-19 readily infect and spread between individuals regardless of vaccination status.
Read more about NWFF's policies regarding cleaning, masks, and capacity limitations here.
---
Festival Schedule
Thursday, Nov. 9 at NWFF

🚪 6:30pm | doors
🩰📽️ 7pm | opening night performance + screening of PRISM short film program
📽️ 8:30pm | screening of Resurgence short film program
Friday, Nov. 10 at NWFF
Saturday, Nov. 11 at Othello-UW Commons

Festival Pricing
$15 General
$10 Student/Child/Senior
$5 NWFF Member
$20 General
$15 Student/Child/Senior
$10 NWFF Member
$30 General
$20 Student/Child/Senior
$15 NWFF Member
---
The Lights Dance Festival aspires to celebrate dance in its diversity and endless possibilities through the cinematic medium and live performance. With a vision of making dance more accessible to all, we strive to provide excellent programming of international and local screendance and live dance each year. As a not-for-profit which values and celebrates independent art and interdisciplinary collaborations, Lights Dance is committed to building sustainable relationships and infrastructures through which we can support artists of all backgrounds.
@lightsdancefest FB/IG/Tw
---